The most ironic thing about Roosh V? His unsexy views will end in self-imposed abstinence
Anonymous complaints come in thick and fast regarding the big, bad matriarchy - but none of these supposedly super-masculine men are brave enough to out themselves as MRAs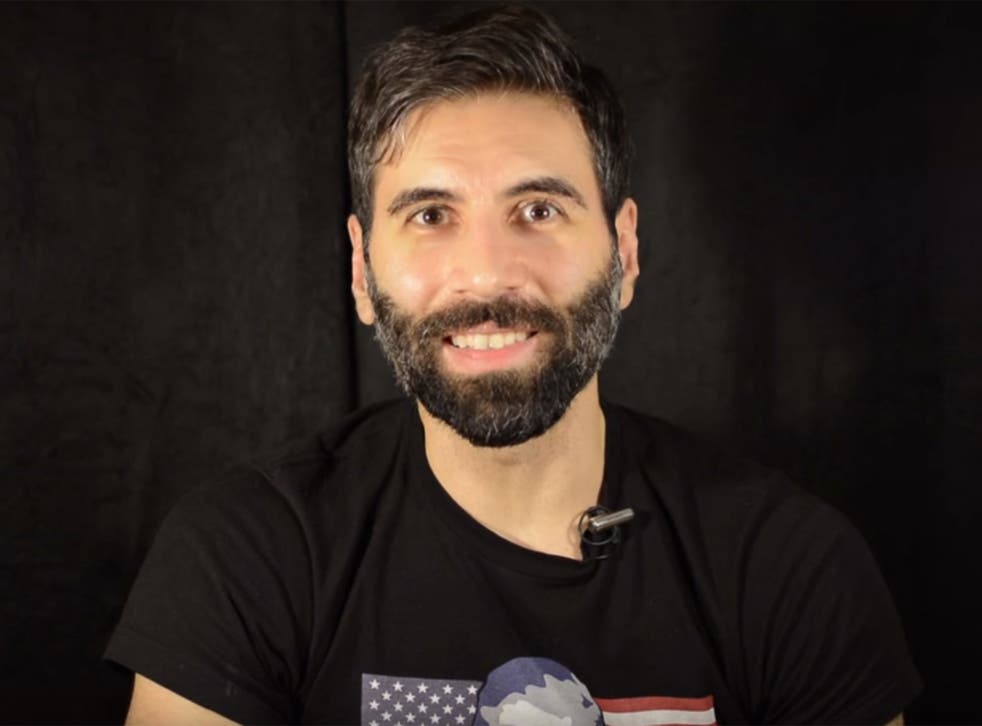 There's a strange part of me that sympathises with men's rights activists.
There are strands of feminism that can seem oppressive to blokes. The rise of phenomena such as sexual consent classes and Twitter storms about the patriarchy have left a generation of men feeling alienated. Dare I say they may even feel 'confused' about the rules of modern society and how their masculinity fits into this?
This unhappiness has led to the formation of 'neo-masculinist' groups such as Return of Kings. Its founder, Roosh V – a professional pick-up artist – has been in the public's consciousness ever since his plans to run global gatherings hit the headlines.
These events left many feeling concerned about their content and likely legacy. There is more awareness of Roosh V's talks thanks to a recent Reggie Yates documentary, which showed him spouting some very unsavoury views about women, rape and worse – disguised under pseudointellectual rhetoric about 'rights' and 'masculinity'.
The backlash over the proposed gatherings has been great, with several MPs calling for Roosh V to be banned from the UK. As a result, he has since decided to cancel his talks, due to concerns about the safety and privacy of Return of Kings members. I find the 'privacy' element of this retreat most interesting, because it raises the question of why so many men are afraid of being identified as men's rights activists. Even in Yates' documentary, attendees of Roosh V's events were keen to be concealed.
If I were to speculate on why, I'd say – aside from safety concerns – it's because, deep down, men's rights activists know there's nothing macho about what they're doing. I can't think of anything less manly than a group of chaps coming together to bitch about my XX-chromy homies. And that also goes for the internet, where the anonymous complaints come in thick and fast regarding the big, bad matriarchy. Surely a true neo-masculinist would engage with his (perceived) enemy. But these hyper-masculine individuals can't even do that – as their meet-ups are solely for "heterosexual men".
The other major flaw in being identified as a men's rights activist is its lack of sex appeal. In fact, I'd go as far as to say it has the same erotic effect as being smeared in dog turds. For what sensible woman would ever want to touch the likes of Roosh V now his views have been exposed? This is the greatest shame of all, because it seems to me that even if Roosh V thinks women aren't great in many respects, he likes sex with us.
So quite aside from banning Roosh V from the UK, I think we should remember that, really, to be a famous men's rights activist (in his case, a polite expression for sexist), is to impose your very own sex ban. Which is probably the worst punishment of all for a pick-up artist.
I would have never argued for the talks to be banned, as I believe groups have the right to express their ideologies – so long as they do not make material steps to act on them. But another part of me celebrates the termination of these events, as I hope this acts as a wake-up call for many men's rights activists.
Specifically, I hope many of them ask themselves why – if they're so macho and correct in their ideologies – they run away from self-identification.
Register for free to continue reading
Registration is a free and easy way to support our truly independent journalism
By registering, you will also enjoy limited access to Premium articles, exclusive newsletters, commenting, and virtual events with our leading journalists
Already have an account? sign in
Register for free to continue reading
Registration is a free and easy way to support our truly independent journalism
By registering, you will also enjoy limited access to Premium articles, exclusive newsletters, commenting, and virtual events with our leading journalists
Already have an account? sign in
Join our new commenting forum
Join thought-provoking conversations, follow other Independent readers and see their replies