The only thing that truly unites British politics is the undercurrent of misogyny
The current media focus on such abuse being somehow endemic to the "hard left" may have the unintended consequence of letting everyone else off the hook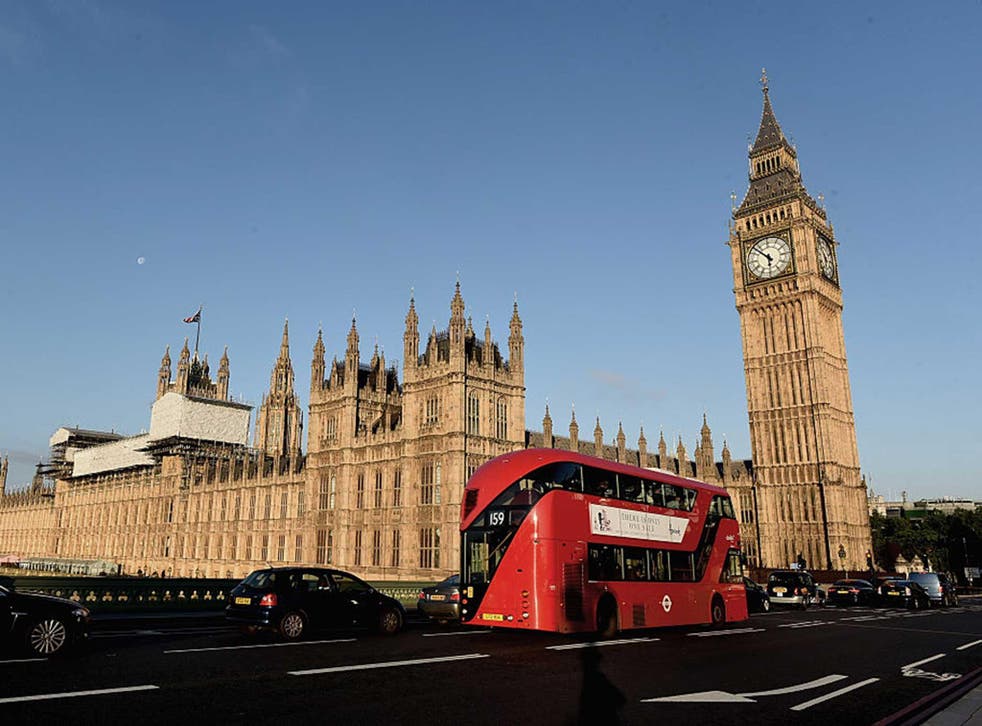 When Labour MP Jess Phillips posted about her fortified home security on Twitter last week it was another shocking development in an endlessly ugly reality. Phillips, MP for Birmingham Yardley, had to step up security at her home – where her kids also live – because she had received death threats. She is not the only female MP advised to take such action after receiving threats; there is an escalating torrent of the most grotesque and horrifying abuse – including rape and death threats – targeting women in politics.
In a particularly nasty twist, the more women speak out about this appalling treatment, the more of it they are subjected to: Phillips received 600 rape threats in one night after helping to launch Reclaim The Internet – a campaign to end online misogynistic abuse. The floods of abuse female MPs are dealing with comes just one month after the tragic murder of Jo Cox MP, who had also received threats prior to her death.
Speaking to some of the MPs who have experienced such sickening attacks, it's striking that their focus is on the effect this will have on the next generation: the worry is that it will deter other women from pursuing a career in politics. This is the awful cluster bomb effect of abuse: if it doesn't terrorise and silence the female MPs, it may repel scores of other women who might have considered going into politics, or even thought about becoming visible figures in public life.
The rising number of women in politics, while celebrated by so many, is fuel for others' misogyny. We're also in a particular political climate of anger and insults, unleashed during the EU referendum debate and now difficult to put back in the bottle. Plus, the current abuse affecting female MPs is embedded within the Labour leadership crisis, with pro- and anti-Corbyn camps each using abusive and derogatory language – which creates its own toxic momentum.
Party leader Jeremy Corbyn last week received a letter from 44 female Labour MPs, warning of the "escalating abuse and hostility" happening in his name. Yesterday, Corbyn pledged to set up a new staff role with a specific focus on threats to women. He has also repeatedly condemned all abuse and intimidating behaviour.
Thousands march against sexism

Show all 5
While such measures are welcome, Corbyn could step up his engagement (there is always room) by more proactively using his leadership to stamp the party brand as having zero-tolerance for such abuse. More widely, the left can be painfully slow at seeing its own sexism, struggling to accept that even those with well-meaning politics may have terrible blind spots. It would be more helpful to assume that we are all susceptible to slips and prejudices; we could all use top-ups in diversity training. This should be a constant process of creating, reaffirming and fortifying a progressive left culture which is actively intolerant of abuse. Shami Chakrabarti's recent report on antisemitism in the Labour party was a solid template in this regard, focusing as it did on education, training and the need to monitor language.
But it's important, as well, to separate this issue from the current crisis within Labour – not least because doing so would deflate attempts to dismiss the concern over abuse as simply a component of the bigger leadership tussle. The ugly truth is that female MPs across the party – and across Westminster – face the most appalling abuse and threats. MPs from minority backgrounds are also targeted: look at the toxic double-whammy of racist-misogynistic abuse that Diane Abbott deals with. The current media focus on such abuse being somehow endemic to the "hard left" may have the unintended consequence of letting everyone else off the hook.
Sexism row at Welsh Assembly
When Reclaim The Internet launched in May, it was a cross-party effort to tackle the "staggering scale" of misogyny on social media. A consultation process, it is intended to improve the way such abuse is handled by police and prosecutors as well as by social media platforms. This focus on practical, identifiable and enforceable solution is welcome in the face of a problem that can seem overwhelming. It's a reminder, too, that abuse isn't remotely an acceptable part of the job for Britain's female MPs. It isn't normal, or inevitable. And we can't deal with it effectively unless we do so together.
Register for free to continue reading
Registration is a free and easy way to support our truly independent journalism
By registering, you will also enjoy limited access to Premium articles, exclusive newsletters, commenting, and virtual events with our leading journalists
Already have an account? sign in
Register for free to continue reading
Registration is a free and easy way to support our truly independent journalism
By registering, you will also enjoy limited access to Premium articles, exclusive newsletters, commenting, and virtual events with our leading journalists
Already have an account? sign in
Join our new commenting forum
Join thought-provoking conversations, follow other Independent readers and see their replies