The truth about our economy's gender divide? Women are saving more money - but they won't invest
Banks notoriously make it incredibly difficult and time-consuming (for everyone) to determine the best options when it comes to investment - and women are time-poor. But we need to take the time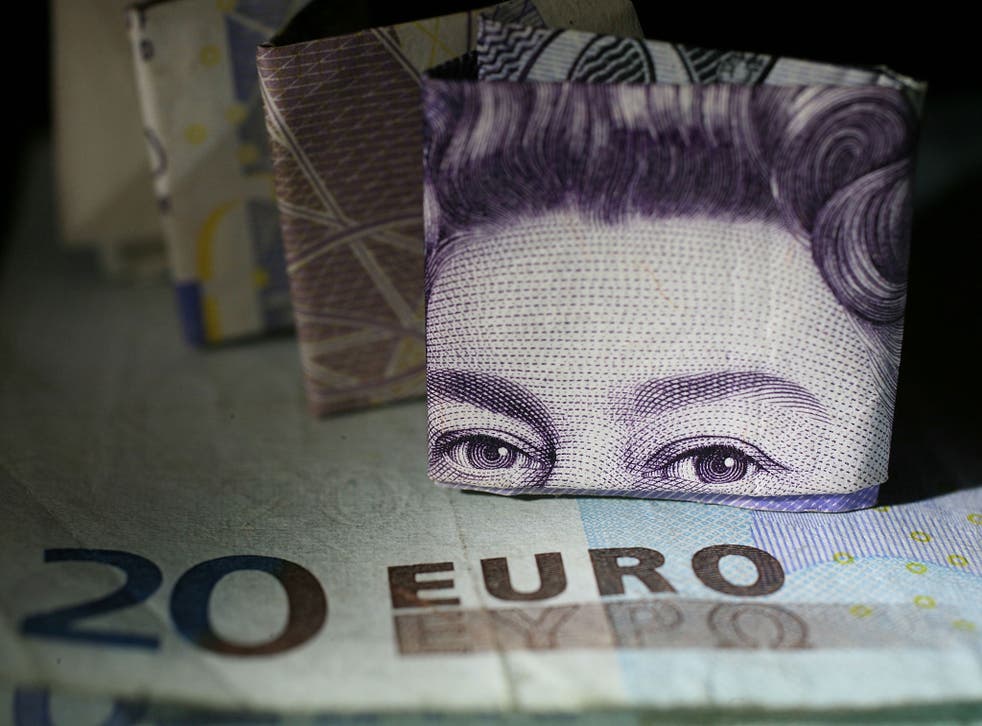 George Osborne delivered his eighth Budget this week and a great deal of the focus has been on the updated growth figures. Osborne now predicts growth of 2 per cent for 2016, revised down from 2.4 per cent in November's Autumn Statement. 2017 and 2018 have also seen their forecasts revised down. He was quick to observe that the outlook for the global economy is "materially weaker" and the UK is "not immune" to slowdowns elsewhere.
There was also a large emphasis put on saving and investing in order to build up a pot, chiefly for retirement. New "lifetime" ISAs for the under-40s, as well a rise in the ISA limit, were both introduced.
These two parts of the Budget got me thinking about a subject close to my heart. There seems to be a significant drive to encourage people to take charge of their own destinies and save and invest for the future, rather than relying on the state. Whatever your views on this, it only works if we're actually prepared to take advantage of what the Chancellor offers us, and empirical evidence shows that women are less likely than men to invest.
You may ask why that is. We hardly find ourselves as the "weaker sex" in terms of employment and earnings: we are working more than ever, earning more than ever and, in some age groups, are outstripping our male counterparts in terms of overall pay. Yet, when it comes to investing for the future, we still lag behind men.
RateSetter recently carried out research which found that men are significantly more likely to own investment products (66 percent of men compared to 48 percent of women). To me, this indicated that women may be missing out on potential returns relative to men. Women are more likely than men to hold their own savings account (62 percent compared to 55 percent), but half as likely to hold stocks and shares (23 percent versus 11 percent), which have historically – although not always – provided much better returns.
Women increasingly have more disposable income at end of the month after paying for living expenses. When deciding what to do with money left over each month, men and women save around the same proportion of it (roughly a third). Men, however, invest twice as much of it compared to women.
When today's woman is financially savvy and likely to earn as much, if not more than men, why are so few taking advantage of the investment options that are out there? I recently sat on a panel, which discussed women's attitude to investment. One area that was covered was the fact that we are less willing to take on financial risk – indeed, the same research found that women are almost twice as likely as men to describe themselves as "strongly risk averse".
One of the other key reasons was time. While I can't welcome equality in the workplace enough, the acceleration of their careers coupled with a disproportionate expectation of them to do domestic and emotional labour has left women incredibly time-poor. Attitudes have certainly changed, but some behaviours haven't. Quite simply, there is a lack of time for women to dedicate to considering their investment options.
Banks notoriously make it incredibly difficult and time-consuming (for everyone) to determine the best options when it comes to investment. But they get away with it, as they are institutionalised and trusted.
With the likes of marketplace lending platforms arriving on the scene, making investment more accessible for everyone, there is now a better chance than ever before for women to take advantage of financial opportunities.
With Mr Osborne's outlook looking gloomier than it has for years, there has never been a more pressing time for women to ensure their savings, disposal income and investments are allocated well, delivering returns for them and able to keep them financially safe against another crisis.
Register for free to continue reading
Registration is a free and easy way to support our truly independent journalism
By registering, you will also enjoy limited access to Premium articles, exclusive newsletters, commenting, and virtual events with our leading journalists
Already have an account? sign in
Register for free to continue reading
Registration is a free and easy way to support our truly independent journalism
By registering, you will also enjoy limited access to Premium articles, exclusive newsletters, commenting, and virtual events with our leading journalists
Already have an account? sign in
Join our new commenting forum
Join thought-provoking conversations, follow other Independent readers and see their replies