In one fell swoop, Theresa May's hard Brexit mandate has been destroyed
Britain voted to leave the EU in June 2016 by the slimmest of majorities, and those on the winning side voted for a variety of reasons. Theresa May and her team took it upon themselves to interpret the referendum result as a mandate for an extreme Brexit – and now they've seen the consequences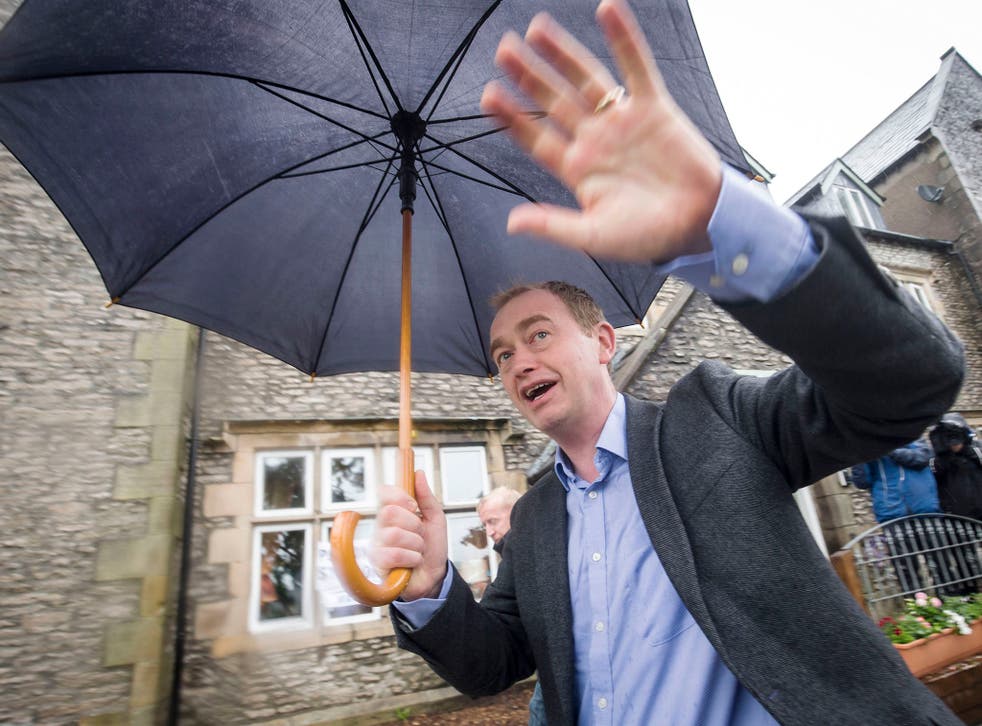 There have been three nights in the last three years when comfortable predictions about British politics have been confounded. Tonight was one of them.
Just over six weeks ago, with record high poll numbers, Theresa May called an election that she had spent almost a year declaring to be unnecessary. She made clear that she was going to the electorate for a "one-off chance" to put forward her plans for Brexit, and demanded a mandate for her plans to crash us out of the single market. A few hours ago, armed with the most authoritative exit polls we have, the BBC, ITV and Sky declared that Theresa May's gamble had failed miserably. Having gone into the election with a small but workable majority of 17 seats, she is now predicted to have thrown away her majority.
Tonight's exit poll was just a poll. We must wait until Friday dawns for the full results. But, if the poll is right, it may have turned British politics upside down.
It was Theresa May who cast this election as a ballot on Brexit and her plans for it. It is on that question, therefore, that she must now be judged. If the exit poll is correct, she has failed. If, frankly, after riding so high in the polls, she has failed to substantially increase her majority, her mandate for a particular kind of Brexit – or indeed any kind of Brexit – no longer holds.
Exit poll predicts hung parliament
Britain voted to leave the EU in June 2016 by the slimmest of majorities, and those on the winning side voted for a variety of reasons. Theresa May and her team took it upon themselves to interpret the referendum result as a mandate for an extreme Brexit: removing us from the single market, crashing us out of vital European agencies like Euratom, and, disgracefully, using the lives of the millions of EU citizens who call Britain home as bargaining chips.
By the time the election rolled round, May contemptuously refused to debate her opponents or provide more detail on her plans. The Conservatives were promising either a cold, hard Brexit or no deal at all.
The Liberal Democrats made this a Brexit campaign too, and spent the last six weeks wooing the 48 per cent of us who voted to remain last June. It appears that they have had some success in doing so – given their electoral massacre just two years ago, the exit poll predicts that they have almost doubled their seat numbers. This is a start, and proves that there is still an important space in British politics for an open, tolerant centrist party.
The SNP and Plaid Cymru have also been clear in backing a close, continued relationship with the European Union. Labour, after months of confusion on its stance on Brexit, managed some clarifications under the capable Keir Starmer: it agrees that we should put our jobs and economy first by retaining the benefits of the single market, guaranteeing the rights of EU citizens, and maintaining membership of the customs union and vital European agencies such as Europol.
Nigel Farage says May can't be trusted over Brexit negotiations
Young people were energised by the 2016 referendum, and it looks like that has carried through to the 2017 election. Last year, high turnout among young people surprised the polls, and almost 75 per cent of those who voted chose to remain. This election is already being described as the one where the millennial generation gained its political voice. We await the full breakdown, but if, as it seems, young people turned out for progressive, pro-Europe parties, their voice must be heard.
If tonight's exit poll is correct, the British public may not have chosen a government outright. But we will have chosen to reject Theresa May's plans for a hard Brexit, and to give whoever leads the next government a mandate to enter negotiations with the EU in good faith, rather than being "bloody difficult".
It seems we as a public have decided that the Conservatives are wrong in their harsh interpretation of last year's referendum result. And if the exit poll's predictions hold, the parties that gained seats did so because they promised an alternative.
We must now demand a Brexit deal that preserves a close, cooperative and positive relationship with Europe, and ensures that Britain remains open, tolerant and fair.
Register for free to continue reading
Registration is a free and easy way to support our truly independent journalism
By registering, you will also enjoy limited access to Premium articles, exclusive newsletters, commenting, and virtual events with our leading journalists
Already have an account? sign in
Join our new commenting forum
Join thought-provoking conversations, follow other Independent readers and see their replies