Theresa May says she wants to tackle the housing crisis – if she really means it, here's what she has to do
David Cameron and George Osborne made big promises on housing but failed to deliver because they never broke with the Thatcherite prejudice against state provision of homes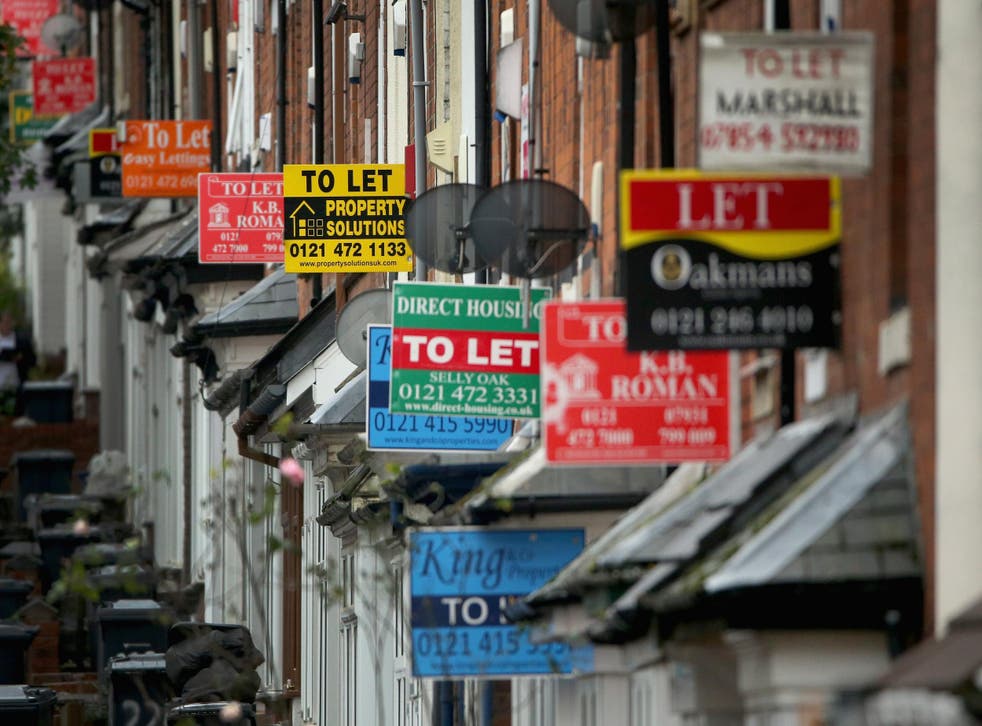 In last November's Spending Review, George Osborne boasted he was "doubling the housing budget" and spoke of "the biggest house-building programme by any government since the 1970s".
What images did that summon up? Concrete being poured? Deliveries of new bricks? Trowels at the ready? Busy construction sites? Builders going to work, funded by Government cash?
If it did, I'm afraid you were duped.
The British state hasn't directly built houses on any kind of scale since the late 1970s, when Margaret Thatcher shut local authority construction down. And nothing in last year's major fiscal statement, despite Osborne's rhetoric, was designed to change that.
The Spending Review did not include provision for a single dwelling to be built directly at the Government's expense. It was, in fact, a series of complex subsidies to private house-building firms to create discounted "starter homes", yet more financial support for first-time buyers and a smidgen of public funding to prepare land for the development of new homes.
Oh, and that "doubling of the housing budget"? An increase of £1bn to £2bn? Let's put that into context: £2bn is little more than one-tenth of 1 per cent of GDP. The housing benefit bill – which subsidises people who can't afford to pay their rent (a benefit for which most new claimants are in work) – is £21bn a year.
To see the true picture, you should ignore ministerial statements and look at the raw official statistics. In 1969-70, local councils built 175,550 houses; in 2015-16 they started work on just 1,480. And housing associations have not filled the gap since the Thatcher government forced local councils to vacate the field.
In the previous financial year, these trusts, charities and not-for-profit corporations, which Thatcher wanted to take over affordable housing responsibilities from councils, started just 22,610 new residences.
The result is that total new dwelling starts were a pathetic 146,400 last year, still catastrophically short of the estimated 200,000 that are needed to meet additional demand, and to keep prices and rents from rising. An average of 123,560 houses were built in each year of David Cameron's premiership – the worst record of any national leader since the 1920s.
We now have a new prime minister and a new chancellor, so let them deliver what Cameron and Osborne only talked of.
Here's what they need to do. Let Theresa May and Philip Hammond lift the cap on local authorities' borrowing for housing construction, enabling councils to invest far more in building directly themselves.
'Pop-up squat' in Knightsbridge for Housing Bill
Let local authorities not only provide state-owned land for residential construction, but directly commission house builders (and preferably smaller construction firms) to put up affordable homes on that land.
Let the Treasury give big direct capital grants, once again, to housing associations, leveraging the ultra-low cost of government borrowing. The head of the Chartered Institute of Housing, Terrie Alafat, insists there are shovel-ready projects that can be activated if the money is provided.
Let May and Hammond scrap Osborne's counterproductive and ideologically driven policy of extending the right to buy to housing association tenants, which threatens to diminish the revenue base of these bodies and hinder their ability to build more homes.
Let ministers pull every lever, from funding to planning. They must not get hung up, like their predecessors, on whether new homes are for rent or homes to buy. Just focus on expanding the supply of new residences, whatever the tenure.
And let them not fall into the trap of fretting about the up-front costs. It's a bad joke that the Government spends 10 times more on subsidising the private rents of people on low incomes than on facilitating the construction of new homes that would help bring down those private rents. The housing benefit is a bill for a colossal failure, and that failure is the inability of successive governments to deliver a sufficient supply of enough new homes.
The time is ripe; the construction sector is already in recession, even before the shock to the industry of the Brexit vote, so there will be ample spare resources in the industry to deliver this stimulus.
David Cameron once said that his favourite moment from his entire premiership was pushing the button to restart the factory at the Hanson Brickworks in Accrington after it had been shut down in the last recession. But now that same plant is being mothballed again due to the "current economic uncertainty". They need new orders quickly.
"For we are the builders" proclaimed Osborne last year. The problem was that he simply didn't mean it. He and Cameron thought some financial engineering, some subsidies for private construction firms and some semantic gymnastics were a substitute for a proper overhaul of housing policy.
Cameron and Osborne, for all their rhetoric, never broke with the ingrained Thatcherite prejudice against direct state provision.
If the new Government wants to do something to alleviate the housing crisis, rather than just talking about it and picking up an ever-spiralling bill, Philip Hammond and Theresa May know what they have to do.
Register for free to continue reading
Registration is a free and easy way to support our truly independent journalism
By registering, you will also enjoy limited access to Premium articles, exclusive newsletters, commenting, and virtual events with our leading journalists
Already have an account? sign in
Register for free to continue reading
Registration is a free and easy way to support our truly independent journalism
By registering, you will also enjoy limited access to Premium articles, exclusive newsletters, commenting, and virtual events with our leading journalists
Already have an account? sign in
Join our new commenting forum
Join thought-provoking conversations, follow other Independent readers and see their replies