It's too late for Theresa May to solve the mental health crisis among young people – here's why
Some young people find themselves 'too sick' to be managed by a GP alone, yet 'not sick enough' to even be assessed by mental health services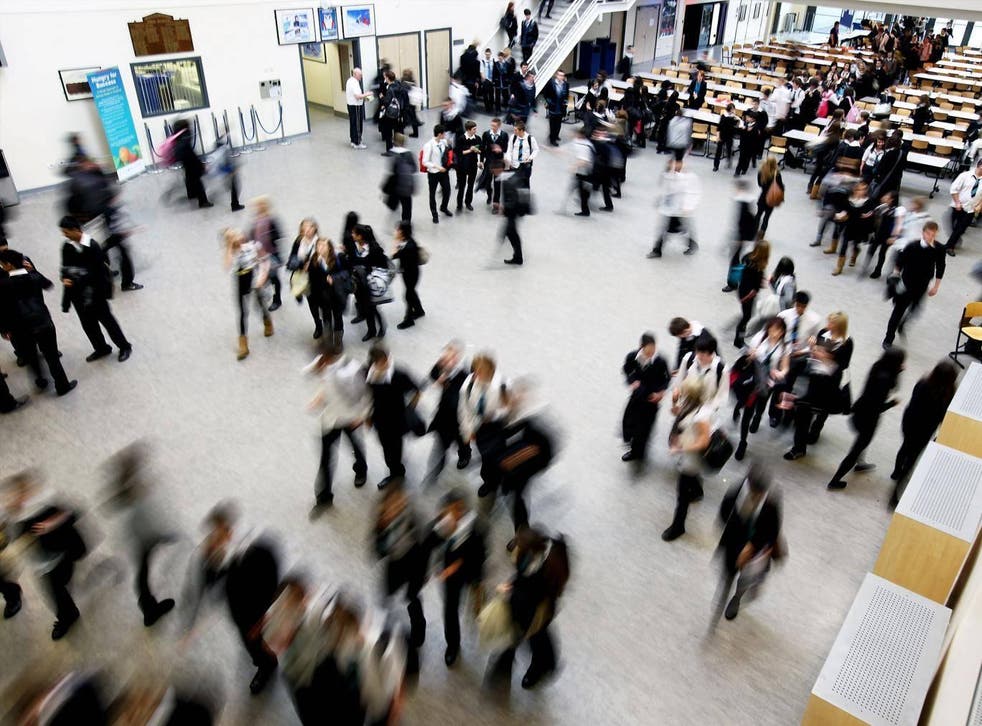 As she enters her final days in office, Theresa May has returned to the topic of mental health, one she highlighted in her first speech as prime minister. She wants to leave having made an impact on children's mental wellbeing.
She's not the only high profile figure to express concern about the issue. Princes William and Harry have also made pleas for it to be taken more seriously and for more resources to be diverted into prevention. It's been suggested that every school should have a mental health first aider, trained to give basic support to people in mental distress. There has been talk of adding classes in mindfulness and resilience to the school curriculum. Now May has stated that she wants teachers to be trained in spotting the signs of mental illness among pupils.
Concern about young people's mental health is certainly warranted. According to the Centre for Mental Health, 20 per cent of adolescents may be experiencing mental health issues in any given year, with 10 per cent of children aged five to 16 displaying symptoms serious enough to meet the threshold for diagnosis. We also know that adolescence is the time when the most serious mental health problems first emerge, with 50 per cent manifesting by the age of 14. Teachers are in a good position to notice emotional difficulties in children and young people but if they identify a child or young person in need, what happens next?
Some schools have a counsellor. The most obvious step after or instead of this is to suggest to the young person that they visit their GP. The GP will then need to decide whether the child should be referred to the local Child and Adolescent Mental Health Service (CAMHS). And here's the sticking point: CAMHS, like the rest of the undervalued "Cinderella service" that is NHS mental healthcare, has been chronically cash-starved. When the British Medical Association surveyed CAMHS professionals they found that 91 per cent believed their service was inadequately resourced, with 58 per cent stating that reductions in funding had made them less able to do their job.
This means that CAMHS simply cannot accept everyone who is referred to them. Some young people find themselves "too sick" to be managed by a GP alone, yet "not sick enough" to even be assessed by CAMHS.
Fire at mental health facility in Tamworth: in pictures

Show all 10
The Children's Society has found that the consequence of this is tens of thousands of children and young people being left without any support at all. If a child is referred to CAMHS, it is likely that they will face a significant wait. Last year the Health Service Journal found that more than 500 children waited more than a year to start treatment, with only 14 per cent of those referred seen within four weeks. Even for the most acutely unwell, CAMHS inpatient beds are a scarce resource, with the effect that very sick children are often placed a long way, sometimes hundreds of miles, from their parents and friends.
How can we best support young people who have been deemed not (yet) sick enough to warrant specialist care? What happens to children with a mental illness who are deemed to be among the sickest, yet have to wait for a year to receive specialist treatment? How can early symptoms be nipped in the bud if young people are left to cope on their own without professional help?
It would be great if more teachers were aware of the signs and symptoms of mental health problems, and equipped with the skills to have what can sometimes be difficult conversations around mental distress, but my concern is that teachers and GPs are then left powerless when specialist help is requested but not forthcoming. How soul destroying it must be to have to watch a young person deteriorate while they wait for help to come.
And so I am afraid that I greet May's initiative with some cynicism. It is unfair on both teachers and pupils to expect schools to spot mental health problems without the safety net of prompt and effective treatment. It's a gimmick, diverting attention away from the parlous state of both CAMHS and adult mental-health funding. If the government is to convince me that it really wants to help young people before mental-health problems become entrenched and enduring, it needs to show me the money.
Charlotte Walker is a mental health service user, blogger and campaigner @BipolarBlogger
Join our new commenting forum
Join thought-provoking conversations, follow other Independent readers and see their replies