These election results can't dislodge Corbyn now – but they've given plotters a golden opportunity for the future
This week I talked to a former Tony Blair staffer about how the party in exile could organise itself in preparation for a leadership election. We discussed how the Labour maquis could turn the weapons of the Corbynite £3 entryists against them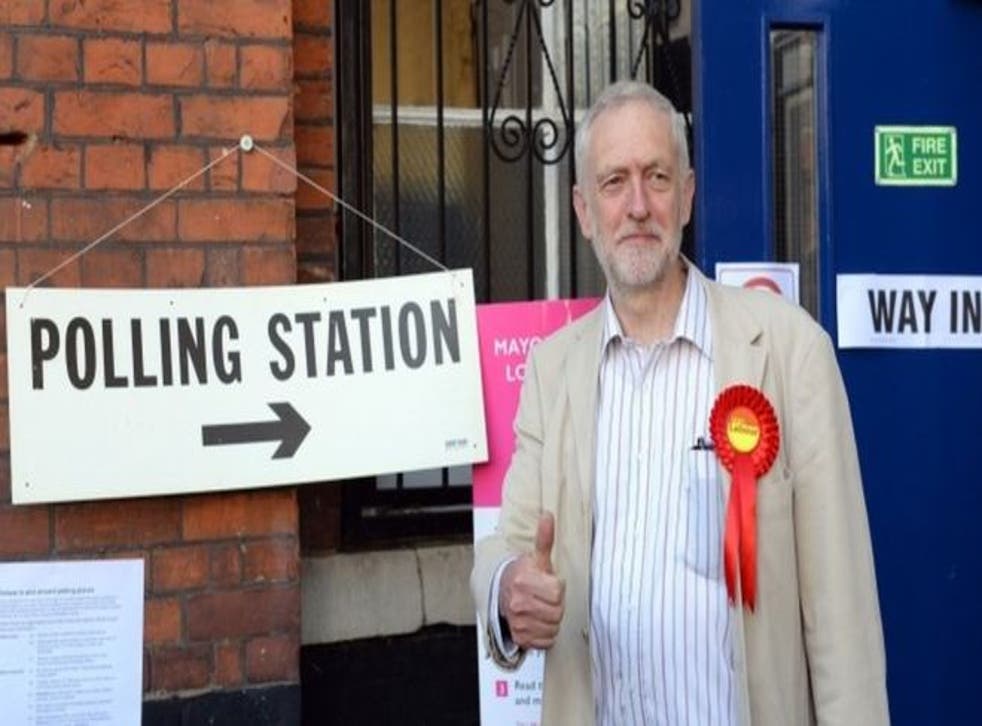 Thursday's elections were never going to be a trigger for a challenge from Labour MPs to Jeremy Corbyn. There was no prospect of removing him before Labour lost council seats in England and came third in Scotland, and there is no prospect of doing it now.
The only question, for "the Blairites" in the party, a term that has been expanded to include all those former Ed Miliband supporters and soggy Burnhamites, was whether a leadership challenge this year would help or hinder the eventual deposing of Corbyn and John McDonnell before 2020.
It is still far too soon to expect the 250,000 people who voted for Corbyn as leader to accept that a Labour centrist would stand a better chance at the next general election. So the calculation is whether now is the time for the pointless sacrifice of someone such as Margaret Hodge, bashing the centrists' heads against the brick wall in the hope of loosening some of the bricks. Or would that simply force the Corbynites to unite and re-energise against the internal enemy?
A lot of Labour MPs talk bravely in private of their duty to oppose Corbyn at every turn. Slightly less bravely they talk about the new constituency boundaries that will be decided in October 2018 as the deadline for a round of bloody reselection battles, and say they have to get Corbyn out by then.
2016 Election results round-up
But when it comes to signing up 51 MPs and MEPs in public to launch a leadership election at the party's annual conference in September, that is a less certain venture.
Yesterday's elections suggest that the longer-range target of removing Corbyn before 2020 is still on track, but it wasn't a sufficient shock to guarantee a leadership challenge this year. The longer-range target is a recent one: before the wall of noise about anti-Semitism, I thought Corbyn was likely to lead Labour into the general election. It was not just ideology but incompetence that tipped the balance of probabilities in favour of his departure by then.
This week's election results keep that balance tipped. Losing seats on local councils as the main opposition party in mid-term elections confirms that, under Corbyn, the party is on track for defeat in four years' time. Coming third in Scotland behind an SNP that has passed its peak and a resurgent Conservative Party is a world-upside-down humiliation. Especially when Corbyn himself said, this week, that Labour was "not going to lose seats" in England and, last year, that it would "win" in Scotland.
The problem for his enemies in, and now in many cases outside, the Labour Party is the mechanics of his removal when the tide of Corbynite enthusiasm eventually recedes. This week I talked to a former Tony Blair staffer about how the party in exile could organise itself in preparation for a leadership election. We discussed how the Labour maquis could turn the weapons of the Corbynite £3 entryists against them.
It would mean setting up an organisation outside the Labour Party, trying to recruit as many people as possible to be ready to sign up as £3 registered supporters when a leadership election happens. This re-entryism tactic could be called something like the Campaign for a Labour Government. It would seek to round up as many as possible of those centrists who have left the Labour Party in despair in the past 10 months.
By leaving, they appear to have made it easier for Corbyn to stay, but by threatening to rejoin when the time is right, they could take the party back.
Register for free to continue reading
Registration is a free and easy way to support our truly independent journalism
By registering, you will also enjoy limited access to Premium articles, exclusive newsletters, commenting, and virtual events with our leading journalists
Already have an account? sign in
Join our new commenting forum
Join thought-provoking conversations, follow other Independent readers and see their replies