This is how Osborne gets away with looking financially responsible, even as the floodwaters rise
Praise for Osborne after the Autumn Statement was a vivid reminder that public spending cuts are welcomed in general, but when anyone bothers to pay attention to the specifics, alarm bells ring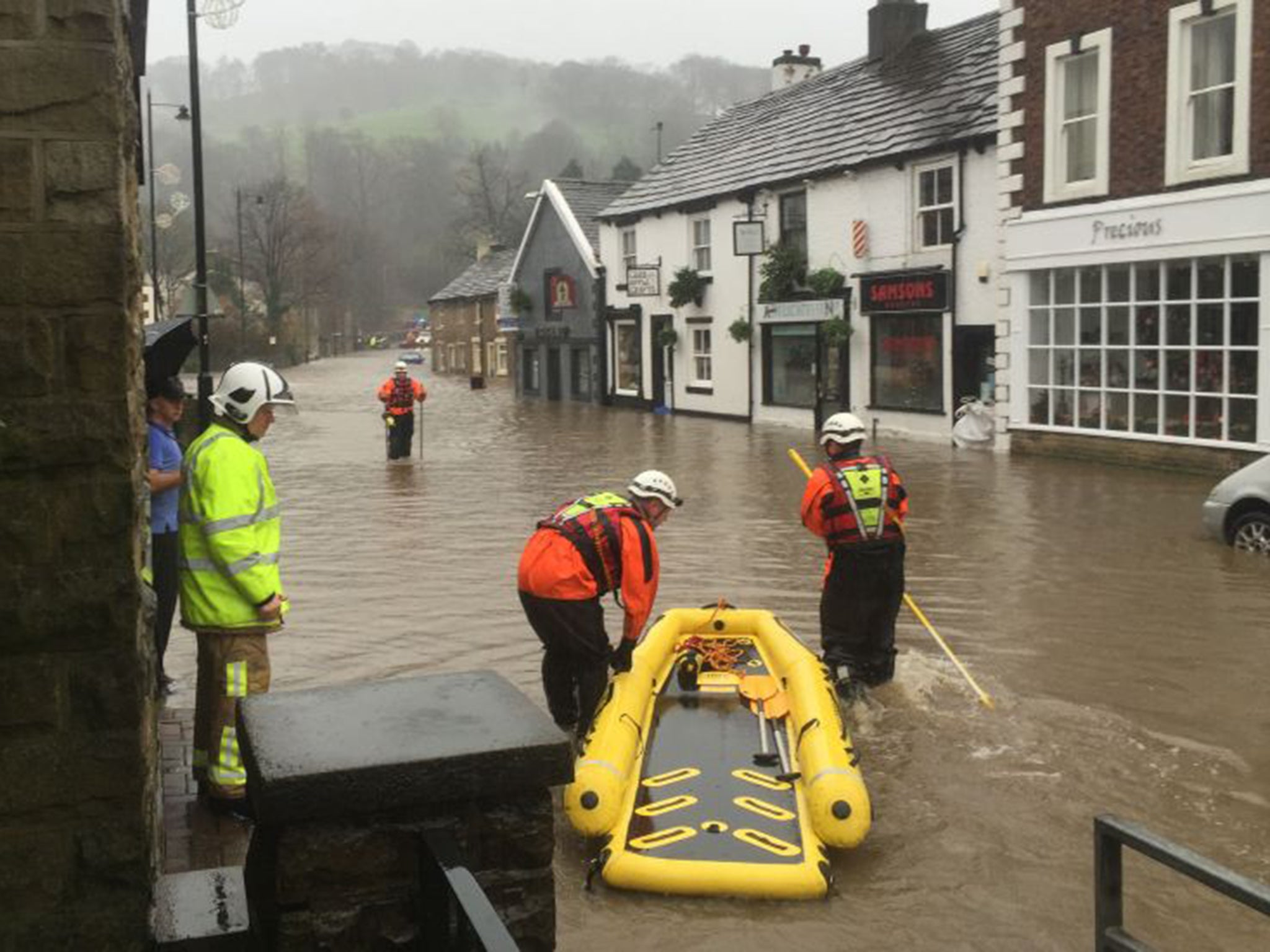 The year ends with urgent cries for more public spending and Government action. Not for the first time, apocalyptic pictures of water rising above parked cars and gushing in to homes trigger a political consensus. The Government must act now and do more in the future to protect us from violent weather. The Environment Secretary, Liz Truss, accepts that the scale of the flooding will lead to a review. The media is as one in demanding Government help for those evicted from homes. The victims and potential victims turn desperately to the Government and its various agencies for help. There is not a single one demanding that the state gets off their backs and let them deal with this as individuals.
They have every right to expect protection from wild weather – as all of us expect protection from terrorists, or treatment when afflicted by bad health, or when banks are on the verge of going bust.
But let us roll back a few months to build-up to the 2015 general election. The political consensus was the exact opposite of the one that forms now in response to floods. The key test for the parties was how little they would spend if elected. Imagine if Ed Miliband had pledged to invest significantly more in flood defences as he sought to prove he was a responsible leader in the early months of this year. All hell would have broken loose, in a political rather than climate sense.
George Osborne would have popped up to declare that once again a Labour government planned to spend recklessly. Most newspapers would have screamed that Miliband was an irresponsible spender. Newsnight would have staged a debate between two pundits agreeing that the pledge on flood defences showed Labour had still not learned from past spending sins and would never win an election until it did. Osborne and the pundits would remind voters of the joke left by Liam Byrne, the outgoing Labour minister, that there was no money left.
Before long, Miliband would have been under intense pressure to announce that, because of the fiscal constraints, there would be no additional investment on flood protection measures after all or, at best, that such investment would be paid for through phasing out a tax relief that few knew they had. A U-turn in which he announced he would not spend any more money would have been widely greeted as a sign that Miliband was becoming more responsible.
Now let us move a little closer to the present. Last month, Osborne unveiled his Autumn Statement. On the whole it was hailed as another act of political genius, with the Chancellor portrayed as commanding the so-called "centre ground" of British politics.
The statement included plans for sweeping cuts to most Government departments, including the Department of Environment Food and Rural Affairs (Defra), responsible for protecting us against the consequences of extreme flooding. The praise for Osborne was another vivid reminder that public spending cuts are welcomed in general, but when anyone bothers to pay attention to the specifics, alarm bells ring.
The Conservative chair of the parliamentary committee that monitors the department, Neil Parish, warned last month: "We welcome Defra's commitment to a six-year capital flood defence programme... But the increasing risk of more extreme flood events will stretch these budgets thinly." The Daily Mail asked, "Will £350m funding black hole threaten our flood defences?" That was before the floods returned over Christmas.
Such is the power of the new consensus in favour of public spending that Osborne will find more money. He discovered imaginary cash based on estimates of future growth in November, when he announced that he would no longer need to cut tax credits for the working poor. With lives wrecked by the storms, he will find extra cash quickly for flood protection.
In doing so – albeit belatedly – Osborne will get better value rather than spending a fortune in helping people to recover from poorly protected wreckage. He would get widespread support for further investment. As the chair of the Defra committee and the Daily Mail put it, such investment makes good financial sense.
Unlikely figures or institutions move to the left in a crisis. When the banks collapsed, the bankers who had argued for government to keep away from them pleaded for state intervention. Suddenly there was political consensus that regulation was too light and the banks needed watching very carefully. Then memories subsided and older arguments about the virtues of light regulation reasserted themselves. The same applies to crises in the NHS. But then the debate returns to the old familiar one about public spending being a waste and that a surplus, quickly reached, must be the only overwhelming objective whatever the consequences.
In noting the justified calls for more spending at the end of an election year in which "cuts" were the overwhelming theme, I do not make the case for reckless profligacy. Every halfpenny of public spending should be accounted for. There is always scope for efficiencies. But the insane pre-election "tax and spend" debates are deeply harmful to the quality of life in a country that suffers still from relatively under-funded public provision. Roy Jenkins noted long ago that the UK wants European levels of public services and US levels of taxation. It is more complicated: most of the time it might want US levels of taxation but every now and again it discovers the virtues of public investment. We are at such a moment again now. There are wider lessons about the role and responsibility of Government when the storms erupt.
Join our commenting forum
Join thought-provoking conversations, follow other Independent readers and see their replies