The Blair Years: a view from the Treasury
Tony Blair and Gordon Brown were haunted by the economic failures of Labour governments past, according to Nick Macpherson, former top Treasury civil servant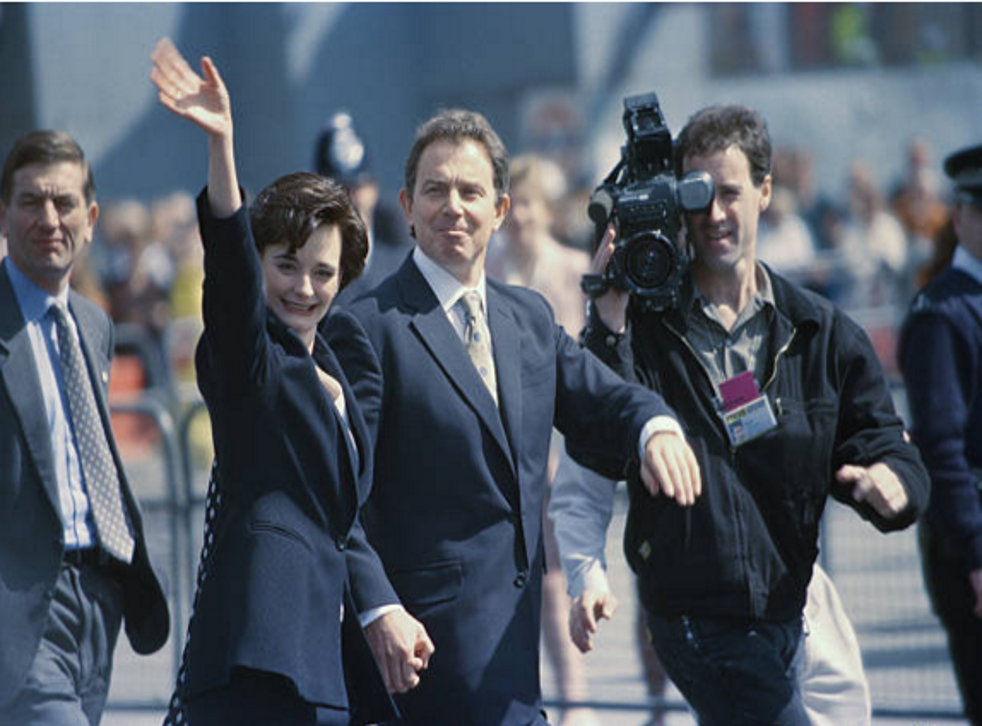 Nick Macpherson, who was the Permanent Secretary to the Treasury 2005-16, came to speak yesterday to the "Blair Years" class of MA students, which Jon Davis and I teach at King's College, London. He started by saying: "If you want to understand the destruction of the Labour Party, all the seeds were sown during this period."
He was private secretary to Kenneth Clarke, the Chancellor, when Labour came to government in 1997. "Ken Clarke is only 10 or 11 years older than Gordon Brown but you only have to read his autobiography to realise he grew up in a different time." If you phone Clarke's mobile, said Macpherson, you get a message saying he doesn't listen to his messages and asking you to try his secretary on a landline. His working methods were already out of date. John Major as Prime Minister insisted that his Chancellor ought to be contactable, but while Clarke was driving his "boy racer" Ford Escort from his Nottinghamshire constituency to London, puffing on a cigar and listening to his jazz CDs, he could not be reached and it was Macpherson's job to fend off No 10.
Brown was completely different in his working style. "He believed that if you worked harder it would solve all problems." Lord Macpherson, a visiting professor at King's, said: "There's an element of the tortured genius about him. He'd come into politics to make a difference. He was remarkably uninterested in the trappings of power; he had a driving sense of purpose, and sometimes to get on in politics you have to use means that are unattractive."
He and Tony Blair had one overriding economic objective. All Labour governments had ended in economic crises. The first one in 1924 lasted only 10 months, but the 1929 government ended in the Depression with Britain coming off the gold standard and a split in the Labour Party. The Attlee government of 1945 devalued the pound in 1949 and failed to regain sufficient trust on the economy. The 1964 Wilson government devalued again in 1967, and the 1974 government ended up going cap in hand to the International Monetary Fund. "There was a determination that this time it was going to be different," said Macpherson. Hence independence for the Bank of England and sticking to Clarke's tight spending plans for the first two years.
For a long time, Labour's economic record was different. Macpherson said the changes to the Bank of England – the power to set interest rates given up by the Chancellor and handed to an independent Monetary Policy Committee – were not agreed by the incoming Cabinet. Indeed Brown was filmed by a Scottish TV documentary crew informing other cabinet ministers of a decision that he and Blair had already taken.
"David Cameron and George Osborne were determined to carry on – although they had a coalition to manage which was more complicated – from where Blair and Brown left off," said Macpherson. When Clarke returned to Cabinet in 2010 he was surprised by the contrast with how it had worked under Major before 1997: decisions were made by Cameron and Osborne (with Nick Clegg and Danny Alexander in the "Quad") with much less discussion in whole cabinet.
In answer to questions from students, Macpherson described Universal Credit as "a development of tax credits that we would have liked to do in the late 1990s but which the technology wouldn't allow us to do". Brown, influenced by Bill Clinton's Earned Income Tax Credit in the US, "used the existing system, changed the name and threw money at the problem". Implementation of tax credits in 2003 should have been delayed by a year to allow problems to be ironed out, he said, but "they did have a big effect, which is why the Tories didn't dump them". They were more efficient than raising the national minimum wage or the income tax personal allowance, and were part of a 40-year process of making the UK labour market more efficient in keeping unemployment low. But there is a cost. "One reason why everyone is unhappy is that real wages adjust far more quickly", which is why living standards for those in work fell during the recession.
"Blair and Brown were the first Labour leaders who genuinely believed in markets." Macpherson had thought they might revert to Old Labour thinking once in office, but they were neo-Clintonites, believing that markets would produce the tax revenue to pay for public spending. "By 2000 they both decided that something had to be done about the NHS, and they did a good strategic job of creating a consensus for a tax increase." The 2002 Budget raised National Insurance contributions to pay for increased NHS spending.
Macpherson had heard one of Brown's jokes many times: "There are two kinds of chancellor – those who fail and those who get out in time." He said: "Blair got out in time. It is now 10 years ago and it is beginning to feel like another world. This was a good time. The nation was at ease with itself. It felt liberal, with a Prime Minister who was good communicator and Gordon Brown was a good Chancellor."
He concluded by commenting that he didn't think the Labour Party would recover until it came to terms with the successes of the Blair years, and understood the forces in society that Blair represented.
Register for free to continue reading
Registration is a free and easy way to support our truly independent journalism
By registering, you will also enjoy limited access to Premium articles, exclusive newsletters, commenting, and virtual events with our leading journalists
Already have an account? sign in
Join our new commenting forum
Join thought-provoking conversations, follow other Independent readers and see their replies