The Top 10: Policies inspired by films
When fiction became legislation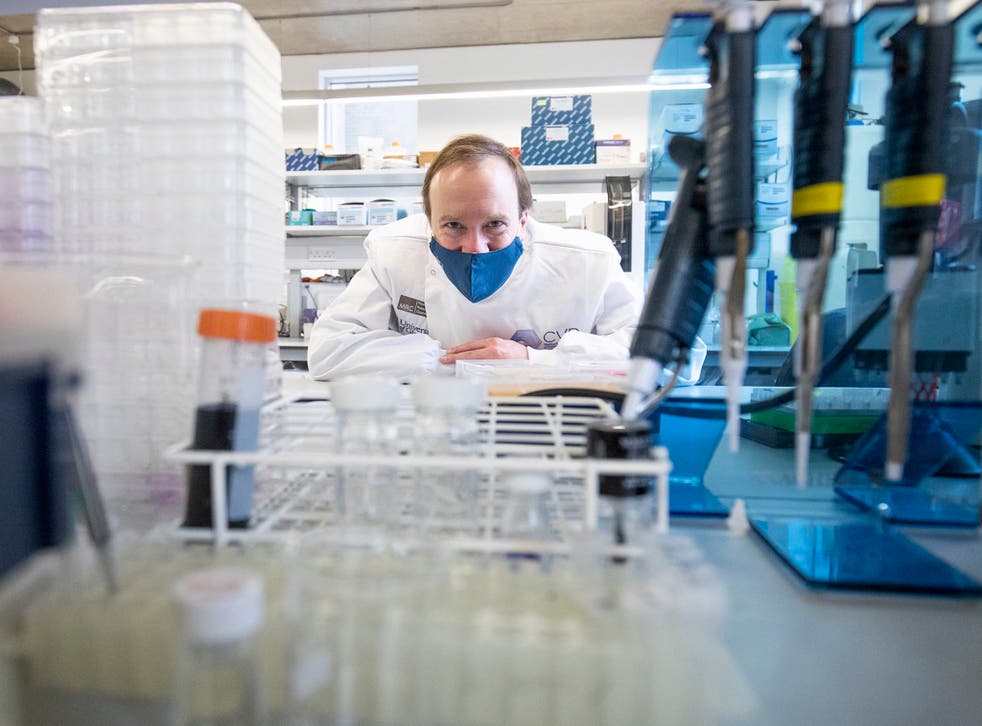 Matt Hancock revealed last month that his policy for vaccines was influenced by Contagion, the 2011 pandemic thriller: the health secretary said the placing of huge early orders for vaccines had been partly inspired by the film. Damian McBride suggested that this would make a top 10 and nominated the first and last.
1. Donald Trump's obsession with prayer mats on the Mexican border may have been because he confused Sicario 2, the crime drama, with actual events. Nominated by Damian McBride.
2. Housing Act 1977, influenced at some distance by Cathy Come Home, the BBC television play in 1966. It inspired the founding of Crisis, the housing charity, and the law was soon changed to allow husbands to stay with wives and children in hostels, but big changes took longer. Thanks to Nigel Fox and Steven Fogel.
3. The first US presidential directive on cybersecurity was said to be the result of Ronald Reagan watching WarGames, the 1983 film about hacking military computers. Nominated by Mr Memory and Steven Fogel.
4. The Star Wars programme of US anti-missile defence, formally known as the Strategic Defense Initiative, was named after the Star Wars films, but not inspired by them. It was in fact partly influenced by Murder in the Air, a 1940 film in which Ronald Reagan starred. Thanks to Mr Memory, Paul T Horgan and Exexpat19.
5. The Sexual Offences Act 1967, which legalised gay sex, had its way prepared by Victim, 1961. Lord Arran, who steered the bill through the Lords (his gay brother had committed suicide) told Dirk Bogarde that the film had helped swing public opinion behind it. From Graham Kirby.
6. The Video Recordings Act of 1984 was "inspired" by Driller Killer, 1979, the most famous of the horror films newly available on VHS in 1982. Thanks to Ian Reeve and Paul T Horgan.
7. Boris Johnson's instinct for swerving awkward questions. "As the man says in Dodgeball – the world's greatest ever film – dodge, dip, duck, dive and dodge." What the mayor of London wrote inThe Spectator Diary in 2009 about being asked by Americans for his views on "our wonderful NHS". Thanks to Xlibris1.
8. Boris Johnson's approach to public safety. "The real hero of Jaws is the mayor", the Henley MP said in a speech in 2006. "A gigantic fish is eating all [his] constituents and he decides to keep the beaches open. OK, in that instance he was actually wrong. But in principle, we need more politicians like the mayor – we are often the only obstacle against all the nonsense, which is really a massive conspiracy against the taxpayer." Nominated by Miranda Green.
9. A tactic rather than policy, but protesters in Myanmar and Thailand use the Hunger Games salute. Thanks to Nicola Lamb.
10. George Osborne's commitment to austerity, inspired by Hamburger Hill, 1987 Vietnam war film in which most of the cast die. Damian McBride started this list so he is allowed to end it with an entry that would otherwise be ruled out of order.
Honourable mentions for similar nominations. Brexit inspired by Passport to Pimlico (Richard Nabavi). Labour electing Corbyn as leader: any of Monsieur Hulot's Holiday, Being There and Steptoe and Son (Andyd). Gordon Brown's Treasury and The Godfather (Robert Hutton). Scottish independence and Braveheart (Cilgwri and Hereward The Woke).
Next week: Deaths of famous people eclipsed by deaths of even more famous people, starting with CS Lewis and Aldous Huxley, who both died on 22 November 1963, and no one noticed because JFK died the same day.
Coming soon: Words that don't exist, after Ian Leslie pointed out in his new book, Conflicted, that "we don't have a good word for engaging in a non-hostile disagreement with the shared aim of … a new understanding".
Your suggestions please, and ideas for future Top 10s, to me on Twitter, or by email to top10@independent.co.uk
Join our new commenting forum
Join thought-provoking conversations, follow other Independent readers and see their replies