As a Tory MP, I believe that deluded hard Brexiteers like Boris Johnson have no place in government
Ardent Brexiteers seek to undermine the Government's approach at every turn, as we see from Boris Johnson's new set of red lines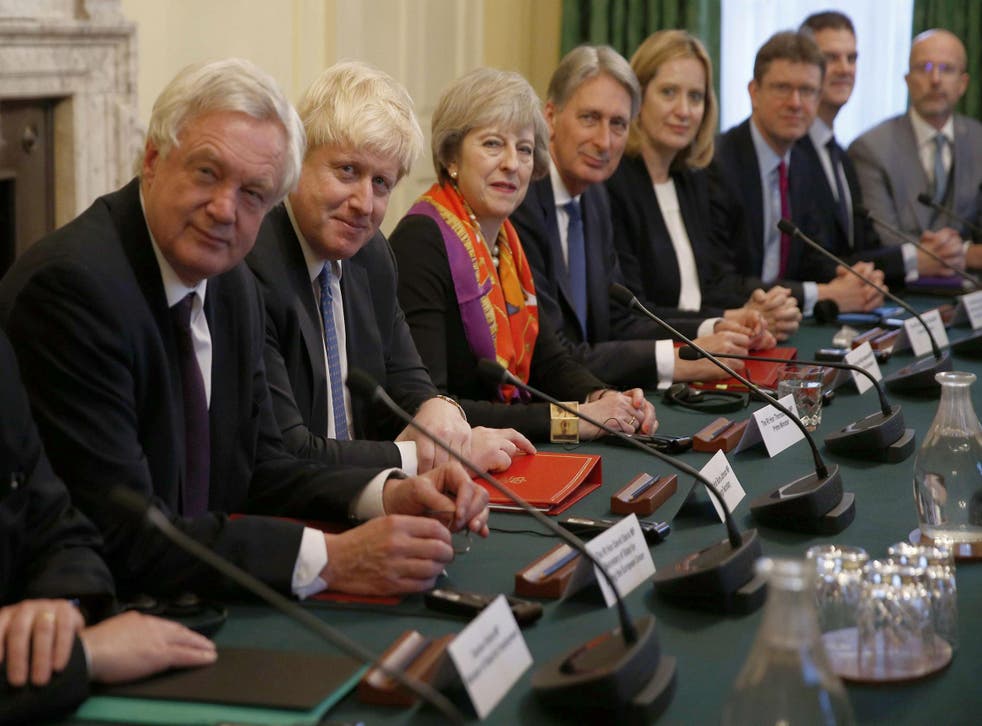 The pace of political life in 2017 is so relentless that the Prime Minister's Brexit speech given in Florence already seems as if it happened months ago, rather than 9 days ago.
What's the real story behind the speech and has it been overtaken by events or will its effect be felt in Manchester this week? For Conservatives like me the speech was a welcome dose in realism, offering a pragmatic way forward.
For Conservatives like our Foreign Secretary, the speech meant that the Prime Minister and her Government are now prepared to offer the necessary compromises to deliver Brexit. And every compromise takes him and ardent Brexiteers away not only from the clean break Brexit many Leave voters thought they were getting, but also from the low tax, minimal regulation state which those who backed the Leave campaign thought they were securing.
UK news in pictures

Show all 50
And I suspect those – like the Foreign Secretary – who backed Brexit are now under huge pressure to deliver on what those backers thought they had secured, regardless of the damage it may do to the financial security of those who voted Leave.
This difference in approach between those who respect the vote but want a sensible Brexit and those who want a no deal Brexit is critical to understanding the mood in Manchester.
Many Conservatives believe that our conference needs to show the Conservatives retain a reputation for competence, a strong commitment to market economics and how that benefits everyone, and how Brexit is not going to drag us to a point where a Corbyn-led government becomes a reality.
But those who think that Brexit offers an opportunity to move to some low tax, almost offshore deregulatory haven don't seem to care about the threat posed by Corbyn. They need to wake up. Not only is there no appetite for their vision amongst the electorate, it isn't smart economics and would be our undoing as a party.
Boris Johnson 'old fashioned and talking nonsense' - Guy Verhofstadt
Since the speech we've seen the launch of the Institute of Free Trade at an event held within the Foreign Office. Led by my old Oxford compatriot, Daniel Hannan MEP, this institute is designed to persuade those of us misguided enough not to have got the message yet that a new era of free trade will lead to glorious economic growth.
But the news from the US this week shows why this "free trade dream state" is unlikely to ever be realised. Remember President Trump promising an early free trade agreement between the UK and US? Remember how the ardent Brexiteers crowed and told the rest of us to stop being glum about life outside the EU and how easy these agreements would be?
And now look at the decision made this week against Bombardier. Actions speak a whole lot louder than President Trump's words and tweets. Tariffs of 220 per cent are threatened. Where's the free no-tariff trade in that? What happens to the Bombardier workers if that threat turns into a reality? This is why those who promise easy free trade have little connection with the 21st century world we live in.
Theresa May calls free market 'greatest agent of human progress'
This week also saw the launch by the International Regulatory Strategy Group of their blueprint for a post-single market trade agreement for financial services. Their work shows that such an agreement is possible. But it takes a lot of hard work and give-and-take to get there. The staunch Brexiteers simply won't countenance the necessary give-and-take. They therefore seek to undermine such an approach at every turn, as we see from Boris Johnson's new set of red lines.
The UK Government should be focusing on getting the UK out of the EU in the least damaging way, not debating arbitrary red lines set down to try to curry favour with those who want a utopian ultra free trade, low tax, minimal regulation state. Those who are pushing this agenda have no place in a responsible government – it is a dereliction of their duty to act in the national interest. And it has to stop.
Nicky Morgan is Chair of the Treasury Committee, a senior Tory MP and former cabinet minister
Register for free to continue reading
Registration is a free and easy way to support our truly independent journalism
By registering, you will also enjoy limited access to Premium articles, exclusive newsletters, commenting, and virtual events with our leading journalists
Already have an account? sign in
Register for free to continue reading
Registration is a free and easy way to support our truly independent journalism
By registering, you will also enjoy limited access to Premium articles, exclusive newsletters, commenting, and virtual events with our leading journalists
Already have an account? sign in
Join our new commenting forum
Join thought-provoking conversations, follow other Independent readers and see their replies