Trans women are being forced to get divorced just to claim their pension
Where an individual is recognised by the state in her passport and driving licence as a woman, why should she be required to end her marriage just to claim the pension that is rightfully hers?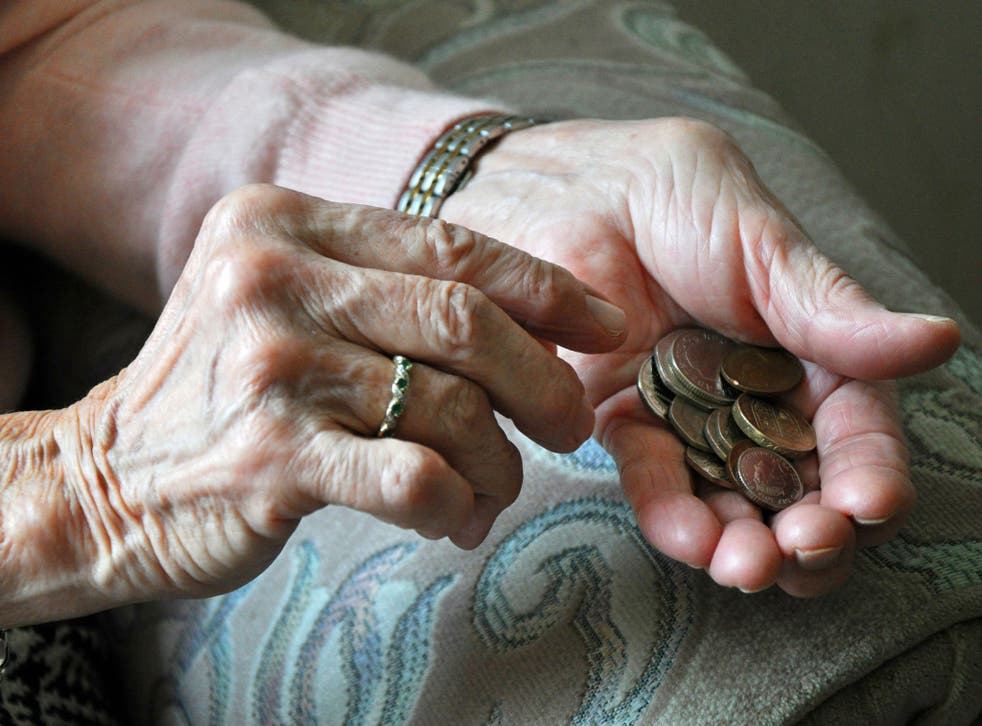 Should a woman have to get divorced or have her marriage annulled in order to receive her state pension at 60, or is that discrimination? Does it make a difference if the woman's religious convictions prevent her ending her marriage? And what if the woman was registered male at birth but changed her gender (including gender reassignment surgery) after she had married? Does she have to wait until she is 65?
The Supreme Court was recently faced with these issues in the case of trans woman known only as 'MB'. The judges were of different opinions about whether she should receive backdated pension payments, and so decided yesterday to refer a question the case to the European Court of Justice in Luxembourg.
The UK has been historically slow to recognise change of gender. In 1970, the High Court annulled the marriage between Arthur Corbett and the model April Ashley on the grounds that Ashley had been born male and the law would not recognise change of gender. That remained the basis of the law for many years, until the Gender Recognition Act 2004 which made it possible to have gender change recognised for all purposes (including marriage) if one obtained a Gender Recognition Certificate. That Act was passed after decisions by the European Court of Human Rights and the House of Lords that the UK's position on gender reassignment was no longer compatible with the UK's commitment to human rights; the law needed to be modernised.
EU laws prohibit discrimination in areas such as social security and benefits, including the state pensions. Considering an earlier UK case, the European Court of Justice held that it was discriminatory to refuse a state pension at the female age of 60 to a woman who had completed gender reassignment surgery. Several years later, the Court of Appeal held that it was equally discriminatory to do so on the ground that the woman remained married to the woman they had wed before their transition.
Transgender supermodel Lea T in pictures

Show all 4
Paradoxically, once the Gender Recognition Act came into force in 2004 the UK government's position changed somewhat. With the Act in place, it was believed that it was no longer discriminatory to force individuals to end their marriages because they could now remarry or enter in a civil partnership in their new gender.
But my client, MB, applied for her state pension when she turned 60 in 2008, while still married to her wife – who she refused to divorce because it went against her Christian beliefs. In her case, and those of other trans women, the government – backed by some of the UK's courts and tribunals – has refused to recognise trans women as women or to pay their pensions from the female age.
The issue of pension rights for trans women people is a matter of principle but it also has significant financial consequences for pensioners. Where an individual is physically, socially and psychologically a woman – and is recognised by the state in her passport and driving licence (and, in many cases, by NHS gender reassignment surgery) – why should she be required to end her marriage just to claim the pension that is rightfully hers?
Transgender soldiers can serve
The delay in resolving this issue is deeply frustrating for the pensioners involved. With a decision from the European Court of Justice likely to take between 18 and 24 months, MB may have to wait until 2018 for a final decision for the money she's been owed by the state since 2008. Similar cases have been delayed, pending the outcome of this case.
I am fighting this case for MB because it is an important test of the UK's commitment to diversity and inclusivity. Pensions is one of the few areas where the state still treats men and women differently, and therefor it is an area where the UK government's respect (or otherwise) for gender identity manifests itself.
Dr Christopher Stothers is a partner at law firm Arnold & Porter who represents MB pro bono
Join our new commenting forum
Join thought-provoking conversations, follow other Independent readers and see their replies