If you believe what TfL says about championing disabled passengers, you need to hear about my horrific journeys
On a return trip from Whitechapel, the first bus came to the stop drove off without even opening its doors after letting on the able bodied passengers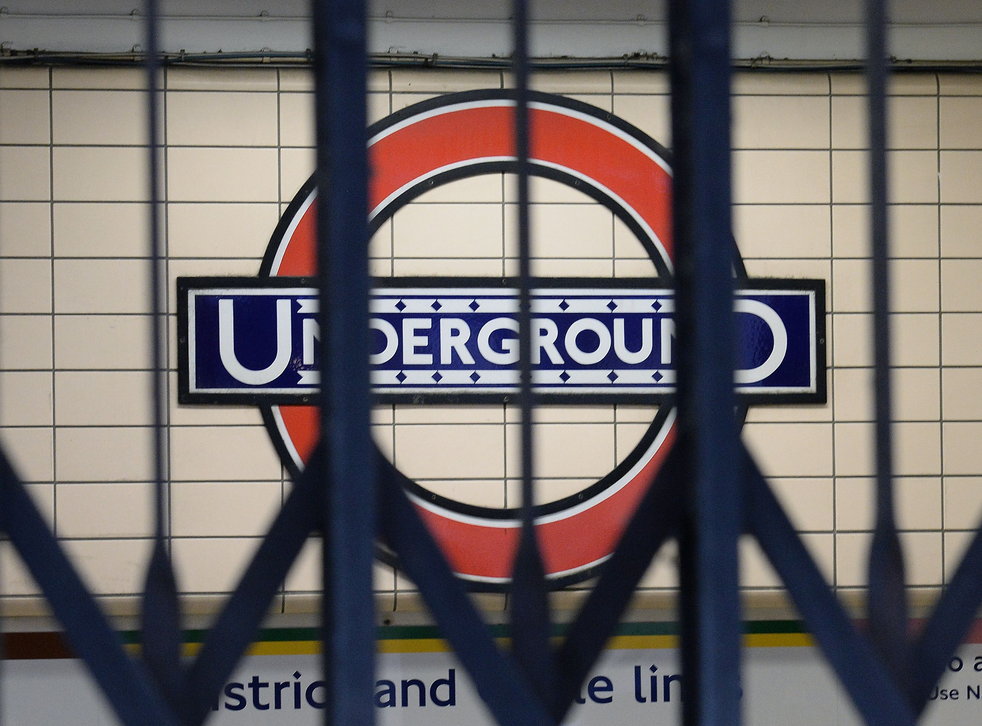 "London's the one place in the world I actually feel less disabled."
That was the legend borne by a Transport for London ad, spotted at (inaccessible) Kennington tube station.
Click on TfL's website and you can find more of the same.
"How we help all our customers get around London," it proudly declares before a feature on the "accessible travel stories" of four disabled blokes. Note to TfL – there are these people called women. You might have heard of them. It might be a good idea to feature some of them when you're next thinking about this sort of thing.
UK news in pictures

Show all 50
But I digress. "Read their stories and see if you could take more journeys than you think!" the website importunes, amid much self-congratulation. Look at us! Aren't we super!
When I was first alerted to this stuff by my colleagues at the Independent they were very nearly treated to the sight of my head exploding in the office.
You see, I had just told them of my very own travel story, which was anything but accessible. In it, I was left hanging around at my local tube station because the control room couldn't get hold of anyone at Mile End to assist me with the transfer from the Central Line to the District Line.
Just as I was about to embark on an alternate (and longer) route, I was finally informed that Mile End had "agreed to assist [me]". Well, thanks – how courteous of them!
Just imagine for a moment how you'd feel if you were at Tesco and were told it would take ten minutes to find someone to help you locate the tuna. And imagine if they first had to "agree to assist you" instead of showing you straight to the correct aisle – you'd be out of there quicker than the time it would take to say "where's the nearest Sainsbury's".
But, of course, we can't do that with TfL.
There are always the buses. They might be slow, but they are all accessible. They have ramps and audio and everything. Hooray! But, of course, being able to take advantage of such privileges requires you to be able to get on to one of them in the first place.
TfL told me, when I was writing about the Supreme Court case that (sort of) established a right to the disabled space on buses for wheelchair users, that the problem wouldn't occur in the capital. Priority is already a part of TfL policy.
Watch what the UN had to say about the UK's treatment of disabled people
In practice, that policy might as well not exist. On a return trip from Whitechapel, the first bus that came to the stop at which my son and I were waiting drove off without even opening its doors after letting on the able bodied passengers.
From the driver of the second bus that stopped I received a volley of abuse when I dared to mention the aforementioned policy and the court case.
The third twittered about not being able to see if he had space for me until a passenger had to intervene to create it.
She was using a buggy, and offered to get off. In the end, the two of us found a way for us both to fit. Remarkable what you can do with a bit of good will.
When I told some friends who play wheelchair sports about all this, the response was grim laughter.
"This is why we avoid using buses," I was told.
And yet, despite all this, I suppose that it is actually possible that London could make someone feel less disabled.
That's because – despite the problems myself and others have encountered, the fact that London's central zone 1 is an inaccessible desert, and the snail's pace at which step free stations are appearing – there are parts of the country where the capital might indeed look rather good for disabled passengers.
There are parts of the country where being a second class citizen could be said to represent an upgrade. Places where buses seldom appear, and aren't accessible when they do. Where disabled travellers can only realistically get on a train with 24 hours' notice, and sometimes still find that the promised assistance fails to turn up.
I'm also aware of the fact that London is better than it once was – it wasn't so long ago that wheelchairs were banned from the tube network, and there were no disembodied voices for the visually impaired, so travellers know when to alight.
The problem I have with TfL's missives is the self-congratulatory tone. It makes it seem as if the unequal, second class treatment many disabled people receive from it should somehow be considered good enough.
It isn't, and before you think this doesn't apply to you, remember that you're only a car accident away from knowing what it feels like.
London is a major international metropolis in a wealthy country, and yet its transportation system too often makes the 12 per cent of its citizens with disabilities feel them all the more.
Register for free to continue reading
Registration is a free and easy way to support our truly independent journalism
By registering, you will also enjoy limited access to Premium articles, exclusive newsletters, commenting, and virtual events with our leading journalists
Already have an account? sign in
Join our new commenting forum
Join thought-provoking conversations, follow other Independent readers and see their replies