Whatever happens, Trumpism survives – with lessons for the future of Brexitism
So far, Joe Biden's much-vaunted appeal to blue-collar, rust-belt voters has yielded him… Arizona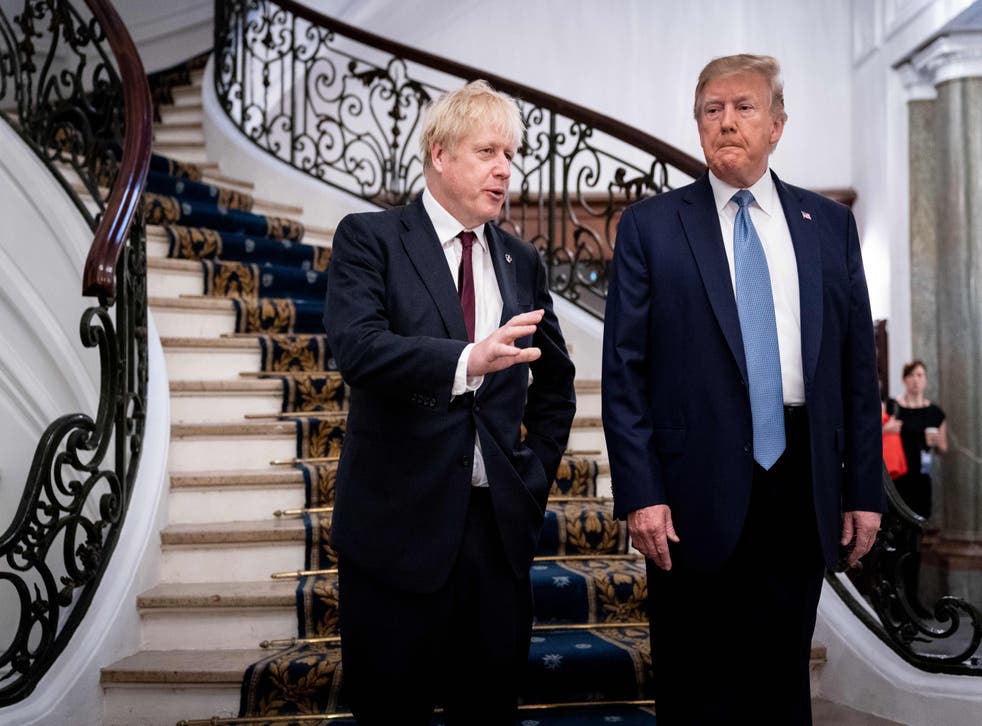 We had better hope those postal votes really are overwhelmingly for Joe Biden, and that they are counted despite Donald Trump's bluster about going to the Supreme Court, but the one thing we know about last night is that the dream of many for a Democratic landslide to sweep away the authoritarian awfulness of the past four years was a wishful fantasy.  
It does seem surprising that the opinion polls in swing states were overstated in Biden's favour, just as they gave Hillary Clinton false hope four years ago, but all we can do now is wait. While we wait, we can reflect on whether there are any lessons in the resilience of Trumpism for British and European politics.
The equivalent of the hope of a Biden landslide is the assumption in some quarters here that Boris Johnson is a popped balloon. Rachel Sylvester, The Times's brilliant columnist, wrote yesterday that the prime minister had reached a tipping point, entering a spiral of decline. He has, she wrote, "become a liability to his party, while his Brexiteer boosterism seems irrelevant or objectionable during the current crisis".  
It is certainly true that, even before Johnson's humiliating U-turn in ordering a second lockdown, Labour had reached the crossover point in the opinion polls, overtaking the Conservatives.
Comparisons between Trump and Johnson are absurd, of course. If Trump is the benchmark, Johnson is a liberal and cultured paragon of integrity. Yet there are echoes, in Johnson's deliberate provocations against legal and constitutional niceties; in his attempt to make Britain great again through sheer force of incoherent assertion.
Above all, as leaders of centre-right parties they have both stolen a chunk of the other side's working-class support with a blunt appeal to patriotism – explicitly anti-immigration in Trump's case; less explicitly so in Johnson's.
There are even parallels between Biden and Keir Starmer. Biden is from the centrist side of his party, but showed some skill in facing down and buying off the US version of Jeremy Corbyn, Bernie Sanders, and incorporating parts of Sanders's "left populist" programme into his own.
Like Starmer, Biden has, in the court of the media, charged and convicted his government for gross negligence in its response to coronavirus. And what good has it done him? More people voted for Trump than last time. Even if Trump supporters trusted their president's handling of the virus, though, it seemed that the economic damage would take away one big reason for voting for him. Again, no. They didn't think Biden would do any better.
Biden appeared better able to contest Trump's appeal to the working class of the rust belt than Hillary Clinton four years ago, and we will have to see how that works out, but so far the only state he has won that she didn't is Arizona, where the only things that rust are the aircon units.
Britain's interests lie with Joe Biden victory, says Lisa Nandy
For similar reasons, it may be too early to declare Johnsonian Brexitism a spent force. Throwing sand in the machine of our trade with the EU on 1 January may not be enough to persuade people who voted for Brexit four years ago that they got it wrong. The liberal-left fantasy of Starmer leading his people back to the norm of decent social democracy may turn out to be ill-equipped to meet the force of an emotive and ruthless conservatism.
Unlike the Republican Party, indeed, the Conservatives have a backup plan. If Johnson does turn out to be the broken reed that Sylvester thinks he is, they can get Rishi Sunak in and steal the left's best tunes yet again: cool rational social democracy plus a nationalism that celebrates our first Indian-heritage prime minister.
Win or lose, Trump has shown the way: once the main right-wing party wins over working-class voters with a strong nation-first message, it is harder than it looks for the main left-wing party to win them back.
Register for free to continue reading
Registration is a free and easy way to support our truly independent journalism
By registering, you will also enjoy limited access to Premium articles, exclusive newsletters, commenting, and virtual events with our leading journalists
Already have an account? sign in
Register for free to continue reading
Registration is a free and easy way to support our truly independent journalism
By registering, you will also enjoy limited access to Premium articles, exclusive newsletters, commenting, and virtual events with our leading journalists
Already have an account? sign in
Join our new commenting forum
Join thought-provoking conversations, follow other Independent readers and see their replies