These are the shocking new powers police will have under Trump's immigration measures
Agents, acting as cop, judge and jury, could round up immigrants for deportation on the basis of who the officers believe committed some undefined act that could warrant charges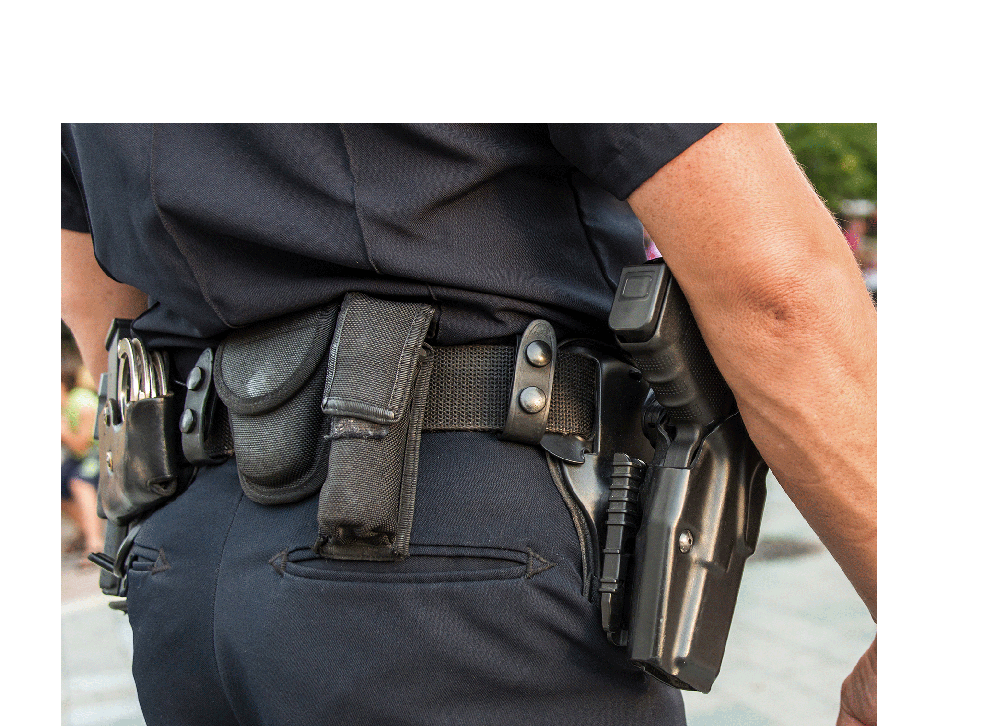 Guadalupe García de Rayos is a felon.
Her crime? She used a fake Social Security number years ago to get a job cleaning up after the crowds at Golfland Sunsplash Amusement Park outside Phoenix, Arizona. She was arrested and convicted in 2008 of felony criminal impersonation. Since then, García de Rayos, the mother of two young American-citizen teens, had been informally permitted stay in the US. as long as she checked in regularly with Immigration and Customs Enforcement.
But on Feb 9, everything changed. The new Trump administration deported the 36-year-old García de Rayos, to her native Mexico, a country where she had not set foot in 22 years.
García de Rayos may well be a harbinger of mass deportations to come in the United States. President Trump released new immigration rules on Tuesday. The written memos thunder that "criminal aliens" – of which Garcia de Rayos was one, wielding her mop at Golflands – "pose a threat" to the people of America.
Arkansas Senator confronted by 7-year-old on Donald Trump's targeting of Mexicans
Trump promised shortly after his election that he would prioritise the deportation of dangerous undocumented immigrants who had committed serious crimes – a plan, incidentally, that closely matched former President Obama's policies. Trump, as usual, exaggerated the number of these "bad hombres", estimating that there were 2 to 3 million; scholars have pointed out that the number of undocumented criminals is far lower than that.
Now the new president has greatly expanded his definition of criminal aliens, and peaceful, hardworking moms like Guadalupe have been put in the same deportable category as hardened criminals. Some legal experts believe that as many as 8 million undocumented immigrants could be deportable under the new rules. Others think that the Trump decree could actually brand all 11 million undocumented immigrants in the country as deportable.
Under the new rules, "deportable" criminal aliens are not just those who have been convicted of a crime. Now, undocumented people who have only been charged with a crime are priorities for deportation.
Even worse, agents, acting as cop, judge and jury, could round up immigrants who the officers believe committed some undefined act that could warrant charges. This marks a breathtaking expansion of police powers and abandons the hard-and-fast American principle of innocent until proven guilty.
Another provision, expanding "expedited removal," dispenses with the legal requirement of due process. Under this practice, already in force under Obama, migrants caught within 100 miles of the border, and present in the US. two weeks or less, could be denied a deportation hearing before a judge and sent back over the line by Border Patrol. Under Trump, any undocumented immigrant caught anywhere within the nation, and present in the US. for two years or less, can be rapidly removed, without benefit of a judicial hearing.
The controversial orders Donald Trump has already issued

Show all 9
Certainly Obama deported large numbers of people, some 2.5 million over his eight years in office. But Trump has built a framework that would allow for a much larger-scale deportation. He plans to hire 10,000 new ICE agents and 5,000 new Border Patrol officers, as well as enlist local beat cops everywhere to help with immigration enforcement. This massive influx of officers will add up to an enormous federal police force whose new powers certainly give them the ability to conduct mass round-ups.
Dept. of Homeland Security officers scoff at the idea that such round-ups will occur and have cautioned the nation's terrified immigrants to avoid a "sense of panic."
There are a few bright spots. Obama's much-lauded DACA program that allowed some 750,000 young undocumented immigrants to work and study in the US. without fear has been spared, at least for now. And there's always recourse to the courts, which have already shot down Trump's travel ban on refugees and his temporary ban on visa holders from seven majority Muslim states.
Even so, there's no help forthcoming for the deported Guadalupe Garcia de Rayos, marooned in Nogales, Sonora, Mexico, 300 miles from her family. Nor is there any hope for the hundreds of other deportees expelled in the first weeks of Trump's brutal new world.
Margaret Regan, a journalist in Tucson, Arizona, is the author of Detained and Deported: Stories of Immigrant Families Under Fire (Beacon Press, 2015) and The Death of Josseline: Immigration Stories from the Arizona Borderlands (Beacon Press, 2010).
Join our new commenting forum
Join thought-provoking conversations, follow other Independent readers and see their replies