Government experts fear Trump left behind a roadmap for how to abuse the presidency
As impeachment trial proceedings begin for the second time in the Senate, another, quieter crisis among civil servants has been worrying insiders in Washington DC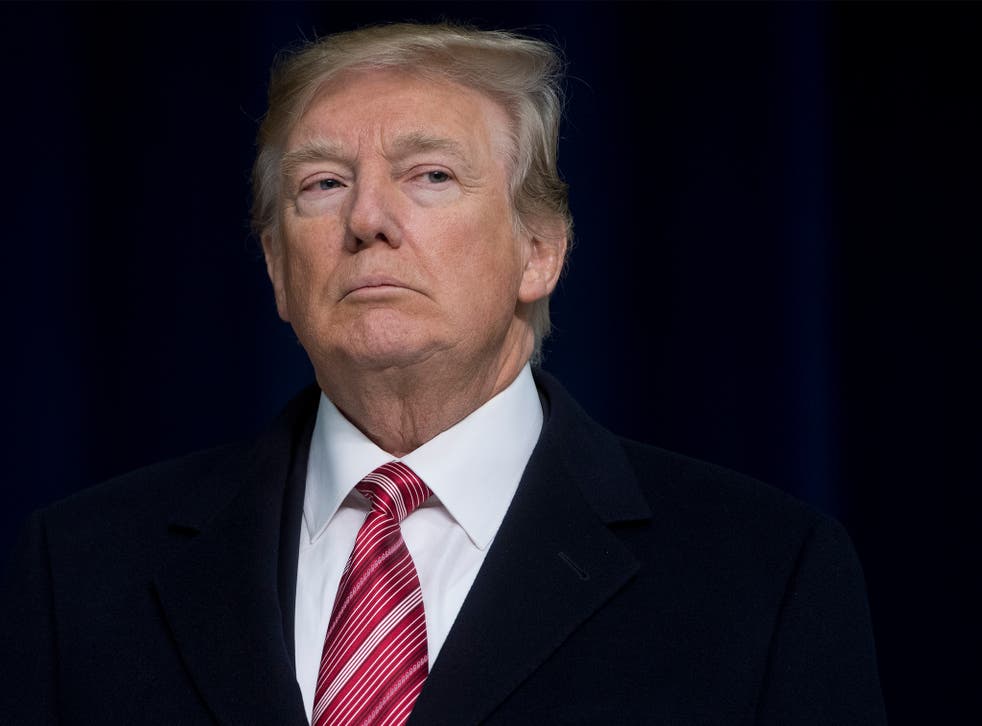 Today, Donald Trump faces trial — for the second time — for what Democrats and some Republicans are describing as the gravest betrayal of the oath of office by any American president. Many believe that the trial will come to nothing; still others think it will set a strong precedent to deter future potential wrongdoers, and that Republican lawmakers might surprise us. But outside the walls of the Senate, another, quieter crisis has been taking place. Ethics and good government experts fear the 45th president left a roadmap for how to abuse the presidency, one that could be followed by a similarly unscrupulous and far more competent future president to potentially disastrous effect.
Perhaps no group within the government was targeted more frequently by Trump administration policies than the non-partisan workforce of career federal employees. These employees are the ones who conduct the day-to-day business of the myriad agencies and departments which make up the executive branch. In service to what ex-White House chief strategist Steve Bannon called "the deconstruction of the administrative state" — or often simply out of frustration over career officials' insistence on following the law or reporting facts that reflected poorly on his administration's initiatives — President Trump and his allies enacted and attempted to enact multiple policies meant to undermine the independence of career federal employees. 
Since 1883, such workers have been protected by civil service laws which insulate them from the political winds that shift from administration to administration. "The civil service rules are the single most important government ethics rules because they're what free the career workforce up to be loyal to the rule of law and not to political masters," said Walter Shaub, who ran the US Office of Government Ethics from 2013 to 2017.  "I think that's why Trump railed against the 'deep state'… A real threat to a corrupt president is the idea that a bureaucracy that's committed to the rule of law, serving the people, and is a little bit immune to the changing political winds in Washington, is our greatest protection against authoritarianism, or at least it's the last line of defense."
The Trump administration's attempts to erode that defense were often sweeping and without precedent. In one such instance, a Trump executive order signed just days before the 2020 election would have given the president and his allies the ability to strip civil service protections from a broad range of federal workers and replace them by bypassing the stringent, merit-based federal hiring process in favor of bringing in loyalists en masse. Other Trump orders blocked by courts placed severe restrictions on the ability of public sector unions to represent federal workers in collective bargaining and purported to make it easier to fire workers. 
At one point, the Trump administration even pushed to eliminate the Office of Personnel Management — the independent agency responsible for enforcing federal civil service laws — and moving all federal personnel policymaking responsibilities under the purview of the Executive Office of the President. 
Whether because of incompetence, adverse court rulings, or a lack of time, many of these initiatives failed. His executive orders have been reversed by President Biden, Congress blocked the push to eliminate OPM, and the Biden administration says President Biden is fully committed to protecting the federal workforce. But experts fear that without intervention by Congress, a future president could pick up where Trump left off.
"What's so dangerous about this is it took Trump four years to figure out this 'schedule F' nonsense," Shaub explained. "The next one that comes in will have that playbook at their fingertips and they'll do it at the start. And then over four years, they can really do a lot of harm."
At OPM, the agency that was supposed to implement Trump's plan to strip protections from tens of thousands of federal workers, there has not been a Senate-confirmed director in place since March 2020. That was when then-director Dale Cabaniss resigned rather than heed the White House's demand that she fire her hand-picked chief of staff and replace him with a Trump loyalist. Her Senate-confirmed predecessor, Dr Jeffrey Pon, had resigned over the Trump administration's plan to shutter the independent agency and fold its policymaking operations into the Office of Management and Budget. 
In total, both of Trump's Senate-confirmed nominees served in the position for just over a year, leaving the agency under the control of a series of acting officials who allowed OMB to take over many of its functions, despite a congressional prohibition on doing so.
Biden has not yet announced who he will nominate to lead the agency. Nor has he nominated anyone to fill seats on the Merit System Protection Board, which adjudicates complaints when employees say they have been disciplined or terminated for improper (i.e. political) reasons. But White House Press Secretary Jen Psaki on Monday told The Independent that shoring up the civil service after years of attempts to undermine it is "hugely important" to Biden and his administration.
"That's why the president went to the State Department, why he's going to the Department of Defense, and why he's visiting other agencies to thank the men and women who are the heart and soul of government for doing everything that they've done for years," she said.
Biden has also expressed support for the For The People Act, the sweeping ethics reform bill which was passed by the House last year, and was reintroduced in both the House and Senate last month. But Shaub said the reforms proposed in that package will not prevent a future president from undermining the civil service system.
"H.R. 1 is really good on some of the voting rights and campaign finance provisions … but on the ethics stuff… they really just kind of slapped it together without talking to the good government groups… and they miss some obvious things like the Vacancies Reform Act," he said.
In particular, Shaub called on Congress to revise the laws governing vacancies at the top of executive branch departments and agencies, as well as the law which Trump would have used to create "Schedule F." 
To prevent a future president from abusing rules which let Trump install a succession of dubiously qualified loyalists in high-ranking positions that would normally be subject to Senate confirmation, as well as to foreclose future abuses like the ones Trump attempted by executive order, Shaub said Congress needs to reform the federal government's personnel laws. Top of the list should be eliminating the provision of the United States Code which lets the president create new categories of federal employees with the stroke of a pen. He called on Congress to consider capping the number of political appointees who can be hired by an administration to somewhere around 1,500 across the entire executive branch, and to enact reforms to keep a president from denying independent rule-making bodies like the MSPB or the Federal Election Commission the quorum they need to operate by failing to submit nominations to the Senate. 
"You could actually have a law that says any time there's a vacancy on the board, the most senior career official who's not currently filling a board position fills that board position. And so you will always have all three board positions filled, because automatically, whoever's the highest ranking career official is in it. And that will push presidents to fill those posts, because they may not want career officials making the decisions," he said. 
Beth Noveck, who served as the US Chief Innovation Officer under former President Barack Obama, agreed that Trump has "without a doubt" exposed vulnerabilities in the civil service system. Any post-Trump reforms must go far beyond making changes to federal employment laws, she added. 
Noveck suggested that the solution to preventing the Trump administration's abuse of science and the back rooms of government is to revise little-known laws like the Administrative Procedure Act and the Federal Advisory Committee Act. Doing so would give citizens more of a voice in how federal agencies make policy. 
"The kinds of things we saw with interfering in CDC and NIH policy, the… effort to reverse mask-wearing guidance, the climate change files, all this stuff, calls for not just reversing a bunch of executive orders but for innovating in the way that we govern," Noveck said. "Imagine the idea of really convening and expanding Advisory Committee roles and giving them more expansive powers, so that agencies really have to report to them on their activities so there's greater transparency." Covid-era experiences with video-conferencing tools such as Zoom could be used to expand who can serve on federal advisory committees and make their work more accessible to everyday Americans, she added.
Additionally, Noveck said Congress should reform the Administrative Procedure Act — which requires agencies to conduct comment periods before exacting new regulations — to make public participation a requirement rather than the option it is today. 
"It is a requirement that they have to publish a rule in the Federal Register and people have to comment on it, but nobody does it, nobody knows about it, and it's just lobbyists, insiders, and interest groups posting spam on these things, and agency lawyers paying lip service to what material they do get," she said. "We need to do much, much more to make people aware of the opportunity to participate, to ensure that participation is in plain English, and to make it easy for people to participate in new ways."
Join our new commenting forum
Join thought-provoking conversations, follow other Independent readers and see their replies