The most terrifying thing about Trump's alleged leak to Russia is that he was probably just showing off
The White House has denied the accusation - sort of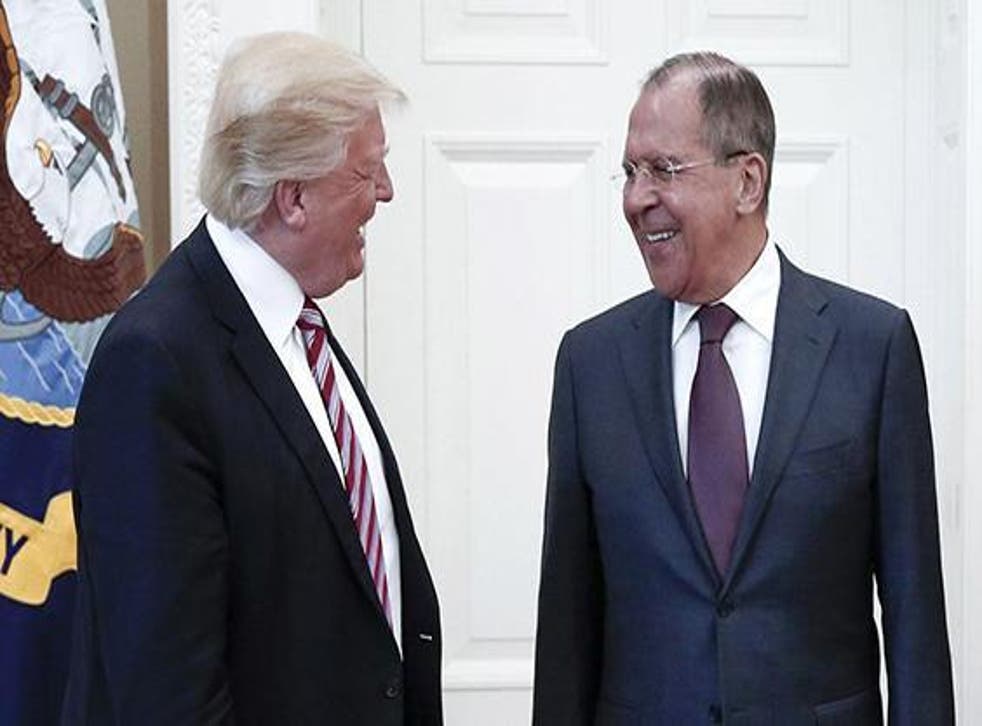 Treasonous, amateurish, boastful or plain hapless?
As Washington was sent spinning from the latest Donald Trump controversy – the revelation that the President reportedly leaked classified information from a US ally to Russia – reaction was swift. Some claimed Trump had broken the law, some said he had slapped the intelligence services in the face.
But amid the predictable accusations that Trump had gone out of his way to help Russia – a country many have accused him of colluding with to interfere in the 2016 presidential election – one overwhelming view of the New York tycoon stuck true: the braggart.
"I get great intel. I have people brief me on great intel every day," Trump is said to have said, according to the Washington Post. He then went on to discuss aspects of the threat that the US only learned from its partner. At that point, "Trump went off script" and began describing details about an Isis threat related to the use of laptop computers on aircraft, the newspaper said.
Trump has spent much of career bragging about how wonderful he is, how amazing his companies are, how hot his daughter is, how big and beautiful his hands are. Nobody likes to show off more than him.
During the election campaign, the prospect of running for the White House only appeared to encourage him further. His replacement for Obamacare would be fantastic, his wall on the US-Mexico border would be beautiful, his plan for military veterans would be marvellous.
Congressman Al Green calls for impeachment of Donald Trump
Now Trump is in the White House, he can't seem to help himself. Earlier this month, hosting Republicans at the White House to celebrate the passage of the American Health Care Act by the House, Trump acted like a child with a shiny new toy.
"Coming from a different world and only being a politician for a short period of time - How am I doing? Am I doing okay? I'm President! Hey! I'm President! Can you believe it, right," he said.
That, surely, was what happened last week when Trump met with the Russian Foreign Minister, Sergei Lavrov and Ambassador Sergey Kislyak.
"Wow, look we're in the Oval Office. Can you believe it."
"Wow, my intelligence services are so amazing, so beautiful. Can you believe it."
"Wow, I've got an amazing story to tell you about Isis. Can you believe it?
The most damning thing about the entire shoddy episode, may be Donald Trump, true to form, was simply showing off.
Register for free to continue reading
Registration is a free and easy way to support our truly independent journalism
By registering, you will also enjoy limited access to Premium articles, exclusive newsletters, commenting, and virtual events with our leading journalists
Already have an account? sign in
Join our new commenting forum
Join thought-provoking conversations, follow other Independent readers and see their replies