Why Kevin McCarthy really gave Tucker Carlson the Jan 6 videos
Tucker Carlson gets to continue his whitewash of the Capitol riot and Kevin McCarthy gets to cover his right flank. Both get to placate the Fox viewership that dominates the GOP base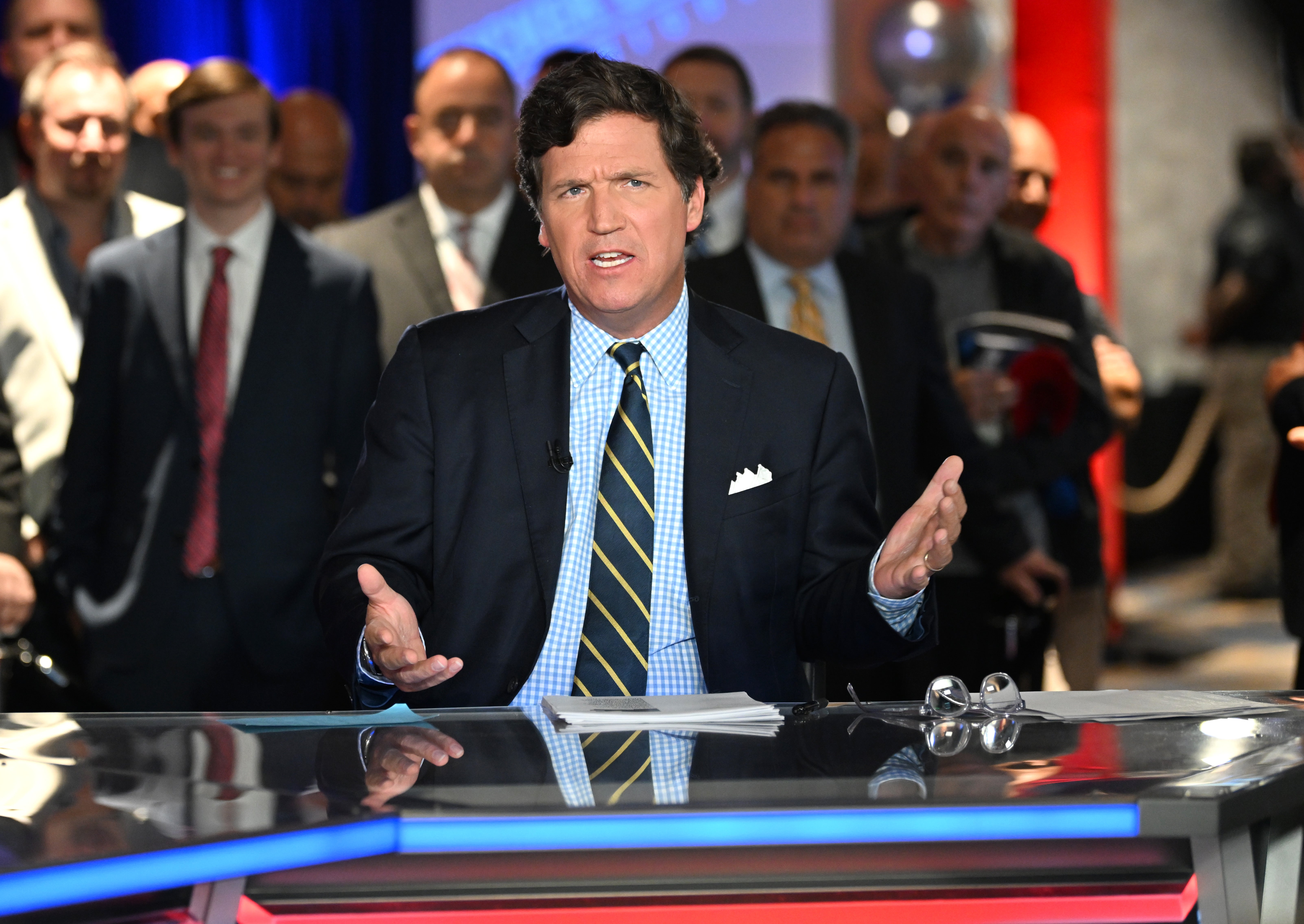 During the Conservative Political Action Conference last week, former Trump aide Steve Bannon implored Fox News to stop granting "softball" interviews to former president Donald Trump's potential opponents. He told the crowd: "They don't respect you, read the depositions."
Bannon was of course referring to the depositions in the lawsuit from Dominion, which makes voting machines, filed against Fox. Recent filings in the lawsuit detail how top figures at the conservative news network privately rejected claims that Democrats stole the 2020 presidential election.
Indeed, Tucker Carlson, who featured Sidney Powell on his program in the aftermath of the election, said that "Sidney Powell is lying by the way. I caught her. It's insane." The revelation that the most-watched cable news host in the country fed his viewers a steady diet of lies when he knew they were lies will follow him forever.
The conservative movement and right-wing media has never really trusted Kevin McCarthy. They often see him as a chameleon devoid of any real ideology who has shifted as his party has changed. Indeed, last year, Mr Carlson said in private McCarthy "sounds like an MSNBC contributor" and called him "a puppet of the Dem Party" after The New York Times revealed recordings of his conversations with House GOP leadership after the January 6 riot.
This explains why McCarthy, now the House Speaker, elected to deliver the entire January 6 Capitol footage to Carlson. In the days after the riot, McCarthy explicitly said that Trump bore responsibility for the attack and privately berated Trump as the riot was underway. But in his desire to become House speaker, he soon backed away, flew down to Mar-a-Lago to placate Trump and opposed the creation of a bipartisan commission to investigate January 6. McCarthy giving Carlson the Jan 6 tapes further proves the point that McCarthy needs the backing of Fox to cling to political power. Passing along the Jan 6 videos boosts McCarthy's bonafides with the Republican base.
Before he handed over the tapes, McCarthy's acquiescence still proved insufficient for the right-wingers in his conference like Representatives Matt Gaetz and Lauren Boebert, which is why they voted against his speakership and why it took three days for him to earn the gavel. But now, McCarthy seems to have placated them in an attempt to cover his right flank, especially as he goes into debt ceiling negotiations, which could torpedo his speakership. Indeed, Carlson said "whatever you think of Speaker Kevin McCarthy, he rectified that crime," in reference to the January 6 committee supposedly hiding evidence from the public and defendants.
Similarly, Carlson is now able to get back on offense, repeating his lies that the people who broke into the Capitol "were orderly and meek. These were not insurrectionists. They were sightseers". Carlson added that the rioters "obviously revere the Capitol."
In the end, McCarthy bailed out Carlson as much as Carlson benefited McCarthy. Both of them got what they wanted, while they collectively chokeslam the truth.
Join our commenting forum
Join thought-provoking conversations, follow other Independent readers and see their replies