How to navigate Valentine's Day in Brexit Britain, whether your partner is a Remoaner or a dedicated Leaver
There's a dating app for Remainers in London – 'Remainder' – which seems pointless given all 73 Leavers in the capital are currently part of two large polyamorous relationships (divided, I'm led to believe, along lines of 'hard' and 'soft')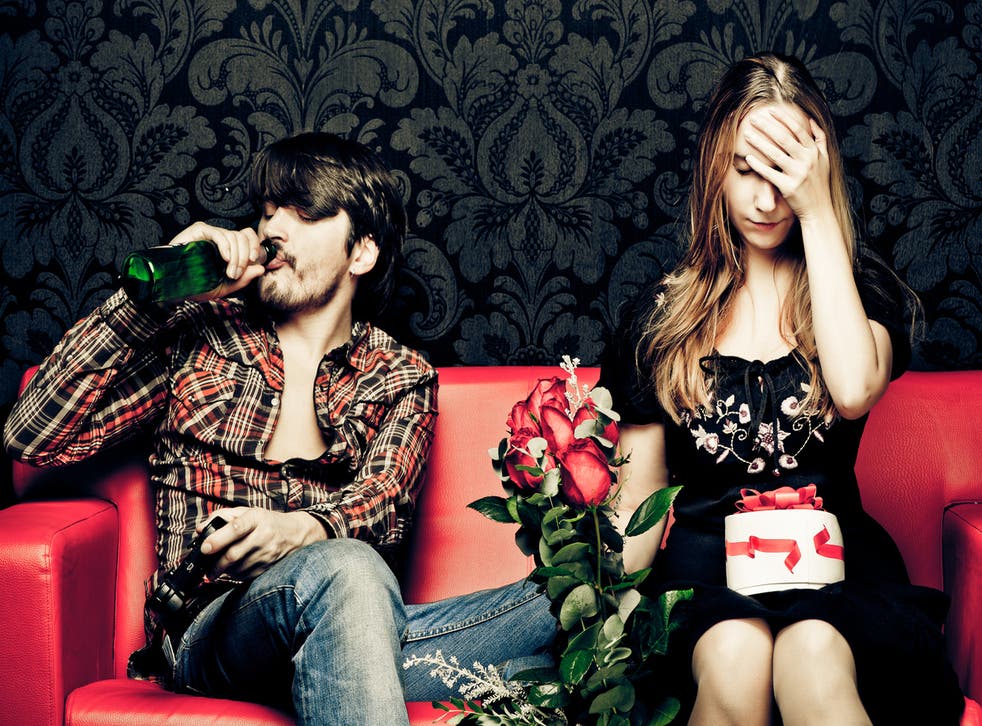 Sir Oswald Mosley, famously fond of tight black outfits and knee-high leather boots, once said of Britain's political class: "Vote Labour, sleep Tory". It was meant as a jibe at how indistinguishable the two sets were behind closed doors, and is probably the least offensive thing he ever uttered.
Despite Mosley's endorsement, politicians on the right have been having a tough time dating. Ukip leader Henry Bolton landed a blonde bombshell without realising someone had pressed the detonator and made off with the wire-cutters. Michael Fallon and Damian Green lost their jobs after their impressions of Thing from the Addams Family flopped, while Georgia Toffolo joined the legion of women knocked back by Jacob Rees-Mogg.
But if ever there were a political divide to induce erectile dysfunction faster than you could say "strong and stable", it's Brexit. And what's worse, it has come right in the middle of what Vanity Fair called "the Dating Apocalypse".
Dating apps have killed romance, but even before Brexit, when they were harmless fun, it was common to find people with "never kissed a Tory" emblazoned on their profile (though given they were on Tinder, one assumes they were generally found kisses hard to come by). But now "swipe left if you voted Leave" is the barometer of whether or not you'll bang, let alone find love.
There's even a dating app for Remainers in London – "Remainder" – which seems pointless given all 73 Leavers in the capital are currently part of two large polyamorous relationships (divided, I'm led to believe, along lines of "hard" and "soft", which may or may not be to do with those kind of open borders and trade deals).
Treat your Valentines day date to a romantic meal at Greggs
The Guardian recently reported that Brexit was even putting a strain on married couples, with a fifth of marriage counsellors at the charity Relate claiming it was coming up as a reason for relationships breaking down.
If that wasn't enough, Britain's young women are still reeling now that Prince Harry, subject of a million showerhead fantasies, is wedding a beautiful American.
But dating apps and Brexit blues shouldn't deter us from finding love (or someone we can bear long enough for our parents to stop asking questions). Whether Leaver or Remainer, there are plenty of ways to navigate the minefield of the dating scene. As Michel Barnier and David Davis grapple manfully with each other behind closed doors over the terms of a divorce, let this Valentine's Day be a cause for hope.
If you're a pair of Remainers on your first date, you're spoiled for choice when it comes to Italian chain restaurants. They're all sufficiently bad that no Italian would be seen dead in one, but they will play to your credentials of being cosmopolitan. Besides, Jamie Oliver really needs your business. For Brexiteer blind-daters, a Wetherspoons will do just as well. Cheap, cheerful, and known to serve good British fare. Like Heineken, and chilli con carne.
But what to do if you're split? While I wouldn't advise mentioning politics on a first date, it's almost bound to come up. For that reason alone, go to a curry house.
No one I know ever lost their temper in an Indian restaurant. How can you? There's too much going on in your stomach to waste time on politics. Both British yet foreign, the concept of the curry house gives even the most thorough immigration officers aneurysms. If God had wanted to create something to heal the divide between warring factions, it'd look a lot like a chicken tikka masala. It's a safe bet. Safer than betting on a referendum, anyway.
Perhaps this isn't your first date? Good news: you're physically attractive enough to overcome your character. For Brexiteers, crazy golf is fun, or so I'm told; I lack both the girlfriend/self-loathing to try it.
The biggest issues facing UK on leaving EU

Show all 8
Remainers, meanwhile, should get themselves to their nearest Picturehouse for some avant-garde Belgian cinema: pretentiously European, and perfect for going all the way, as no one will be there. And for you guys caught in the middle? Go to a dog shelter, and take a couple for a walk. They'll be grateful, and nothing kindles warmth in the soul like dogs, while you can decide between British and continental breeds.
If you've been together a while? You need a spontaneous trip abroad. If you're an English Brexiteer: Scotland, to mock them for being tied into a political divorce they voted against. A pair of loved-up Remainers? Perhaps a last trip to the continent – Paris or Venice if you lack imagination, or one of the outer reaches of the EU you never planned on ever visiting, but still feel strongly about no longer being able to. I hear the Romanian border with Moldova is lovely this time of year. Or Perhaps a warm February weekend in Tallinn?
And for the rest of you? That's easy: Gibraltar, where you can see both Europe and the rest of the world from beautiful British soil. Not that Spain or Morocco have great economies, but still, the symbolism is there.
Hopefully, whether Brexiteer or Remainer, you will find love this year. But if it does all go a little too well this Valentine's, remember to use protection. Like Brexit, herpes is unpleasant. The difference is it doesn't come with a Norway option.
Register for free to continue reading
Registration is a free and easy way to support our truly independent journalism
By registering, you will also enjoy limited access to Premium articles, exclusive newsletters, commenting, and virtual events with our leading journalists
Already have an account? sign in
Register for free to continue reading
Registration is a free and easy way to support our truly independent journalism
By registering, you will also enjoy limited access to Premium articles, exclusive newsletters, commenting, and virtual events with our leading journalists
Already have an account? sign in
Join our new commenting forum
Join thought-provoking conversations, follow other Independent readers and see their replies