The fired League Against Cruel Sports employee is right – veganism should be protected in the same way as religion
Wherever we go, as vegans we face discrimination. It's high time our philosophical convictions were taken seriously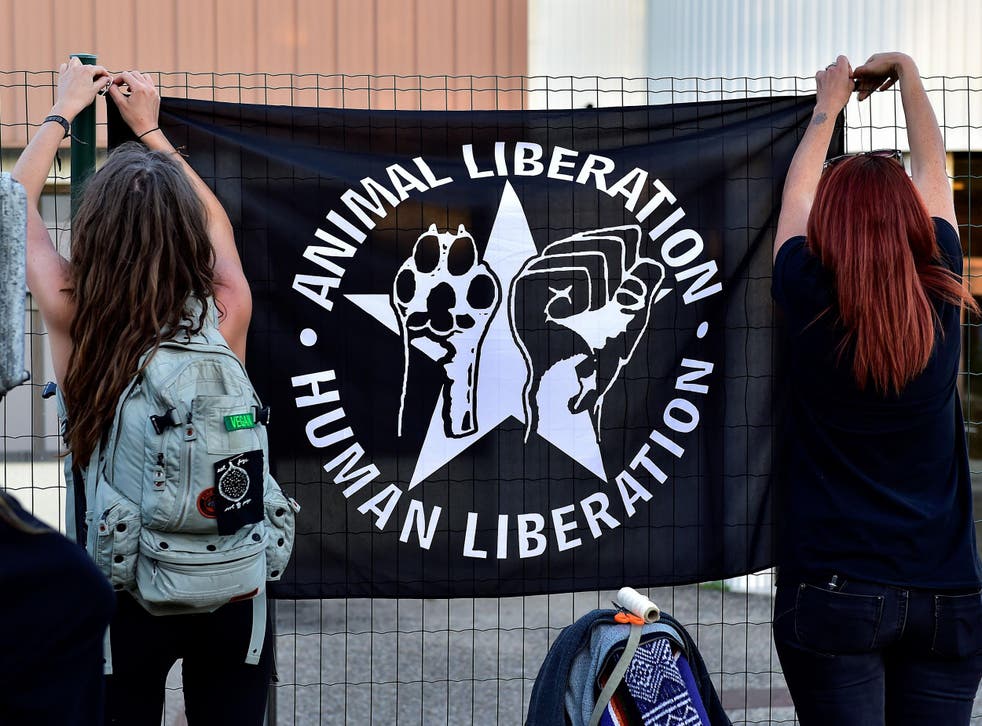 Jordi Casamitjana was sacked from The League Against Cruel Sports, after his disclosure that the company has invested pension funds in firms involving animal testing. As an ethical vegan, he said he was discriminated against on account of his veganism. The charity denied the validity of this claim, saying he was fired for gross misconduct. In March 2019, this issue is being raised in an employment tribunal, which may proceed to a full trial. The hearing will determine whether ethical veganism is a philosophical belief under the Equality Act 2010.
As an ethical vegan myself, I can understand why Casamitjana felt compelled to disclose this information. Personally, I'd feel it wrong not to do so. Many who support this charity are against all forms of animal exploitation, and that includes animal testing. To lay him off because of his philosophical convictions is discriminatory.
Following Casamitjana's claim that he was discriminated against in the workplace for his ethical vegan beliefs, it's clear that many institutions across the private and public sector — and society at large — need reminding of veganism's legally protected status.
Vegans already have rights that are recognised by the European Court of Human Rights and the UK Equality and Human Rights Commission. As a lawyer specialising in vegan law, co-founder of advocacy group Go Vegan Scotland Barbara Bolton has advised on a number of instances of discrimination, including harassment and bullying in the workplace; workers not being provided with suitable food where the employee is completely reliant upon the employer for provision, and being forced to participate in activities against their fundamental convictions such as buying cow's milk for colleagues.
"What is novel about this case," says Bolton, "is that for the first time an employee in the UK is claiming to have been dismissed because of his vegan convictions. Previous claims by vegans have concerned specific beliefs, such as anti-fox-hunting beliefs, rather than the vegan philosophy itself. In my view, there is little doubt that veganism is already protected under human rights and equality law, but it will be helpful to have this directly confirmed by a UK tribunal."
Veganism is principally a philosophical ideology before being followed through in diet and lifestyle. Increasingly, more people are adopting plant-based diets for other reasons, motivated by environmental or health benefits or simply personal preference. Given the emphasis on diet, many people forget the philosophical conviction which motivates a vegan lifestyle, hence the need to describe oneself as an "ethical vegan" in this legal case. It would be reassuring to have this legal protection recognised and respected.
Support free-thinking journalism and attend Independent events
Growing up as a vegetarian in rural England in the 1990s, I remember the difficulties my family faced. Their decision to raise a child vegetarian was constantly challenged by friends' parents, teachers and the odd doctor. I remember having my convictions questioned at friends' dinner tables and being encouraged to eat meat. You might question the validity of my parents' decision to raise me vegetarian, but this is what parents do – they raise children with their own set of values. This is why we don't expect a conservative to raise their child as liberal, or a Muslim to raise their children as Christians.
Entering adulthood and transitioning to veganism, I've seen leaps and bounds in the ways vegans and vegetarians are treated, partly due to the recent veganism boom. More and more people are dropping milk after learning about how calves are killed in the process, celebrities are endorsing this lifestyle, and chains such as Pret a Manger and Crosstown have acknowledged the market shift. Even for those who do not oppose animal exploitation, there are increasingly more studies that indicate the environmental benefits of a vegan diet, including an extensive Oxford study.
Despite the many hurdles the movement has already overcome, discrimination against vegans is still commonplace. Megan, 28, recalls being shouted at in a kebab shop when she asked whether there was a vegan option. "It was aggressive verbal abuse. It was horrible." Bella, 21, says: "People do regularly try and test my knowledge of the benefits of veganism and get into debates about it. Others prop up the "awkward vegan" trope on my behalf more than I do myself. I try not to make a big deal out of it, although that does sometimes mean eating before an event just in case there's nothing there, or bringing packed lunch to work."
I've been made to feel precious for refusing to take prescriptive medicine which comes in gelatine capsules, when there are usually vegan alternatives. A doctor once put my symptoms down to anaemia which delayed referral to a specialist. After a blood test, it was confirmed that my iron levels were completely normal. As a vegan, there's often this obligation to be self-deprecating, to acknowledge your neuroses, for that's how others might perceive your beliefs. This shouldn't be the case when a belief is so deeply held.
Today, in hospitals and public sectors, there's not always a vegan option. Three weeks ago I was in an NHS hospital, where the only lunch options were a chicken tikka or egg mayo sandwich. My husband had to leave my bedside in order to find me vegan food. I wondered what, if anything, I would have eaten had I been alone? Dry toast and juice are hardly conducive to healing a body post-operatively. Offering vegan provision would be so easy to implement. Naturally, it would also be more inclusive, catering to Hindus, Jains, Sikhs, Muslims, Jews, and other demographics whose beliefs require them to follow a certain diet.
Who knows, maybe this could be a turning point for vegans. If it goes the right way, this ruling could lead to greater recognition for veganism, and confirm that the decision to become a vegan is taken seriously both in employment and in everyday life.
It's hard to be a perfect ethical vegan, as a lot of the medical treatments and objects we use regularly are unfortunately tested on animals, or somehow incorporate animal-derived ingredients. But given the rise in veganism, we need to see serious efforts to accommodate those of us who are against all forms of animal exploitation.
Register for free to continue reading
Registration is a free and easy way to support our truly independent journalism
By registering, you will also enjoy limited access to Premium articles, exclusive newsletters, commenting, and virtual events with our leading journalists
Already have an account? sign in
Join our new commenting forum
Join thought-provoking conversations, follow other Independent readers and see their replies