People in the developing world are making huge profits for tech giants – so why aren't they being protected from trafficking?
Across all platforms, the issue is the same. In the west they're selling peoples' data. In the developing world, they're selling peoples' safety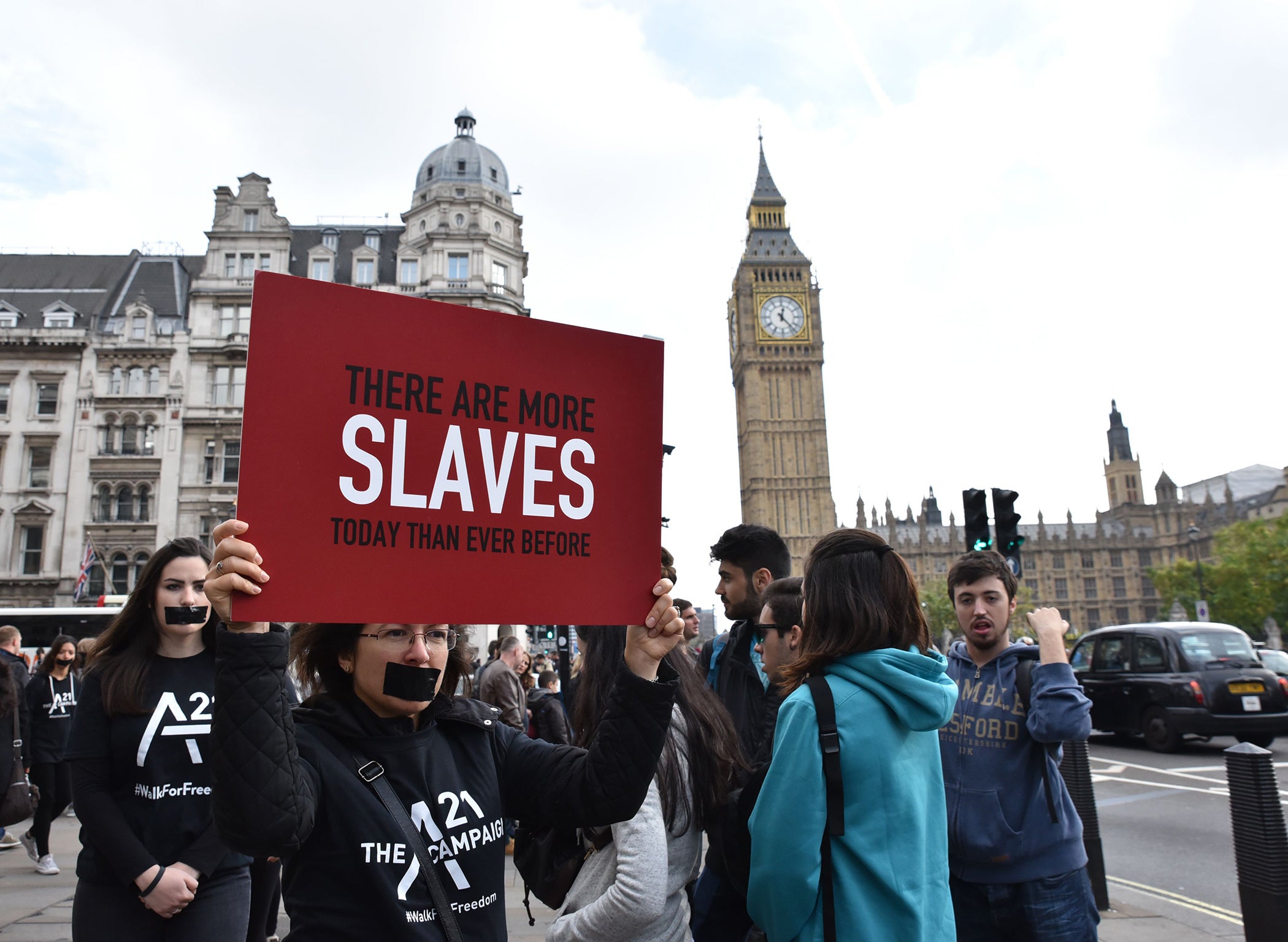 Mai tells the story of her daughter's kidnapping with arresting composure. She fixes us square in the eyes as she briefly recounts each stage of her child's rescue: receiving the harrowing phone call for help, hunting down her daughter's trafficker via Facebook messenger, plastering the perpetrator's information on the pillars and posts of nearby villages and, eventually, journeying alongside the kidnapper's own ashamed parents to secure her daughter's release.
So much about Mai's story is incredible. However, set against the backdrop of northern Vietnam's remote region of Sapa, one of the most striking elements of this horrific retelling is the role of modern technology. Social media both deceived Mai's daughter into slavery and would eventually secure her safe return.
World news in pictures
Show all 50
Yet, this should come as no surprise. Vietnam is a nation hungry for connectivity, and its "tech boom" has enveloped even those in the hardest-to-reach villages thanks to dirt-cheap data provision and government-supported 4G access. Rurally, 7 in 10 (68 per cent) use a smartphone and many more access the internet, according to Nielsen Vietnam. Among a demographic for which running drinking water is anything but certain, smartphone access is now a conventional household fixture.
But the pace of progress comes at a heavy cost. Young girls, particularly those close to the border, are at risk of being trafficked and sold into forced marriage by opportunists hoping to profit from China's gender imbalance. Situated within driving distance of a famous trading post between the two countries, Lao Cai's teenagers are the first cohort to straddle an older, trusting generation and a modern lifestyle in which social tools can facilitate the ultimate deceit. The setting is ideal for traffickers, as safety awareness fails to match internet uptake.
"Young men working as 'agents' will send friend requests to thousands of girls in nearby villages," explains Mimi Vu, director of Advocacy and Strategic Partnerships at Pacific Links Foundation, which works to prevent trafficking and support survivors. "Tragically, we do see a surge in trafficking each time a new iPhone is released, as the agents will try to reach their victim targets in order to be paid with the phone or its monetary equivalent."
Across the Chinese border, where Facebook is banned, "clients" paying for brides are increasingly turning to other platforms: "WeChat, Weibo and Viber are being used as dating apps and by trafficking 'brokers'," explains Dr Campbell Fraser, a senior lecturer in International Business and Asian Studies at Griffith University. "But across all platforms, the issue is the same. In the west they're selling peoples' data. In the developing world, they're selling peoples' safety."
Fraser's nod to privacy scandals, such as this year's much-publicised Cambridge Analytica uproar, is apt. Facebook acted with impressive speed in response to anger over the "data mining" of personal information stored on more than 50 million, mostly American, Facebook profiles. Within the month, a tool was rolled out which allowed every user to check if their account had been affected.
Public outcry, asking for improved safeguarding of users in the developing world, has been comparatively lacking. Privacy is important but so, too, is safety. And Vietnam has earned its seat at the table for any and all discussions around improvements to policy at Facebook and other platforms.
There are 22.5 million Vietnamese Facebook users in rural areas alone, and a staggering 64 million predicted users, nationwide, by 2020 at a time when "western" sign-ups are expected to stagnate. Facebook and other tech giants benefit from this and many other socially vulnerable, but fiscally indispensable, pockets of the developing world.
It's time to redirect some of the resource spent appeasing the G8 countries into supporting individuals with tangible, tailored, responses that are fit for purpose in culturally unique communities.
Innovation is needed to track and analyse trends around the trafficking of minors in southeast Asia, while supporting charities such as Pacific Links Foundation could help magnify the effects of their outreach work with parents of those at risk. Rural Vietnam wouldn't be the only setting in which a stronger infrastructure for parents to report concerns, around ongoing cases, could save lives.
One thing is for certain: the crisis is only worsening. Since Mai's daughter returned home three years ago, her work educating locals and sharing her story has made her a beacon of hope for parents in the same situation. I asked her if she had helped many others, expecting her to name a few choice examples in one of the many faraway villages in which she now volunteers. Instead, she began gesturing to her neighbours. "In both houses to my right… they have girls missing."
"Here, two girls went missing and one returned," she says, now pointing to her left. "The girl returned from a forced marriage but she was four months pregnant, and her husband's family came to the village. They got her parents drunk and took her again."
Showing the first sign of weakened resolve since we'd greeted each other, Mai held her hands to her chest, tightly. "That family misses her very much."
Join our commenting forum
Join thought-provoking conversations, follow other Independent readers and see their replies