I'm glad Vogue has declared the cleavage over – now I can get rid of my old boobs before the Christmas party season
One of the most persistent sexist ideas is the assumption that women's bodies always have to mean something: long legs in short skirts mean sexual availability, big boobs are unprofessional – it's tiresome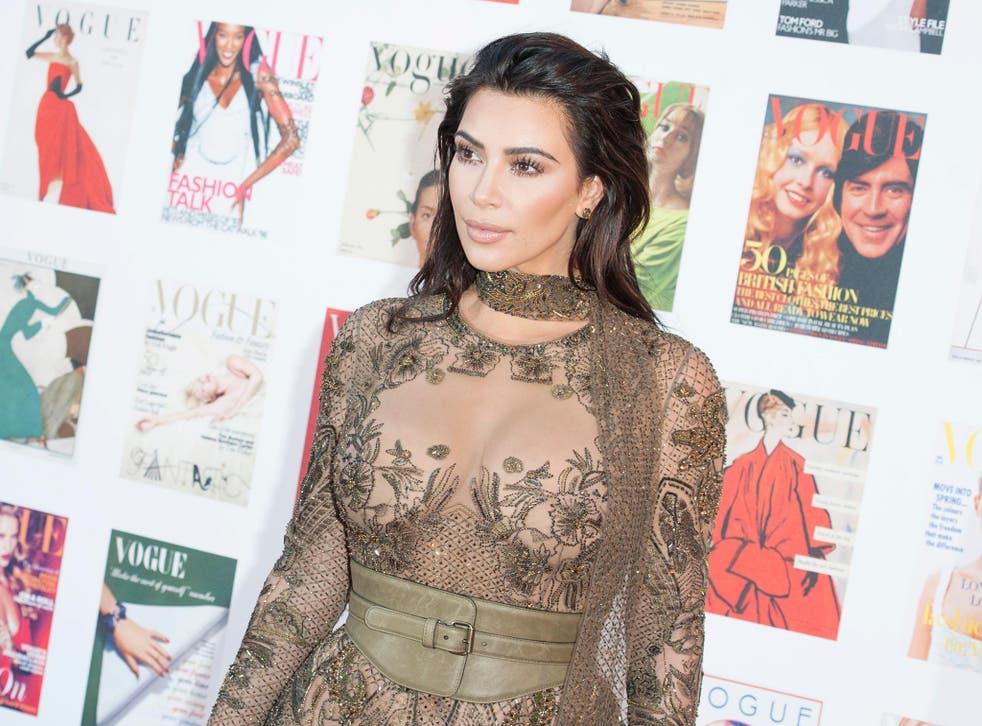 Vogue has declared the cleavage over, or, to quote them directly, "the tits will not be out for the lads." And isn't it great that they've decided to let us know? I for one wouldn't want to accidentally sport passé breasts during the festive season. Now I know what's in, I'll be able to pop off my old boobs and grab a new pair from Topshop before I get caught looking hideously out-of-date at the office Christmas party.
The best thing about pioneering fashion magazines like Vogue is that they no longer see reason to restrict themselves to telling you what to buy. After all, that's boring. Anyone old pleb can waltz into Zara and buy an A-line skirt. But not everyone can have a flat chest or an on-trend jawline. That's what makes having the right body for the moment so exclusive.
Vogue has long bemoaned the loss of exclusivity in fashion – particularly their own exclusive ability to dictate what is fashionable, as epitomised so charmingly in their attack on fashion bloggers earlier this month. Declaring that Instagrammers who make it into the same catwalk shows as professional fash-pack journalists were "pathetic", "ridiculous" and "embarrassing", the outspoken stylistas won the adoration and admiration of their readers with their bold choice to attack people who didn't make it into media careers but happen love clothes anyway and who achieved recognition by posting about them on their own social media accounts.
"Note to bloggers who change head-to-toe paid-to-wear outfits every hour: please stop. Find another business. You are heralding the death of style," the article stated. So true, and so relatable. "That's right, Vogue!" I cheered inwardly at the time. "Keep the commoners out of fashion before style meets an untimely demise!" And the world agreed.
Muslim fashion designer features hijabs at New York Fashion Week

Show all 8
Perhaps my favourite part of the magazine's decision to declare the cleavage "over", mere weeks after this tirade, was this ridiculous opening sentence: "The cleavage – those magnificent mounds pushed together to display sexual empowerment, to seduce, to inspire lust or even just to show off – is over, or at least, taking a well-earned break."
Personally, I've never taken kindly to having my breasts described as "mounds" (which thankfully doesn't happen that often). I wasn't even fully on board when, in 2005, Fergie from the Black Eyed Peas was going on about her "lovely lady lumps", a phrase which has always elicited in my mind a powerful image of lanced boils. "Mounds pushed together", if it's possible, is an even uglier phrase. These are women's bodies inside bras we're talking about, not farmyard machinery manoeuvring piles of animal waste.
But the phrasing I find most offensive is the suggestion that the cleavage "displays sexual empowerment", or is there "just to show off". One of the most persistent sexist ideas that society just keeps throwing up again and again, like so much useless vomit, is the assumption that women's bodies always have to mean something. Long legs in short skirts mean sexual availability; big boobs are unprofessional; small hands and feet equal femininity. It's tiresome.
No, having a cleavage doesn't mean you're "showing off" or making a comment about "sexual empowerment", any more than a woman wearing shorts in hot weather means she's "flaunting her long pins/pert bum/sexy new beach-ready body", no matter what the sidebar of shame or any company advertising protein shakes might tell you.
Granted, declaring the cleavage over isn't the stupidest thing Vogue has ever done: that time it profiled Bashar al-Assad's wife and referred to her as "a rose in the desert" ("the freshest and most magnetic of first ladies") wasn't its proudest moment – nor was the time it identified "slave earrings" as a trend, painted models in blackface, or responded to the natural disaster Hurricane Sandy with a "Storm Troupers" photoshoot.
Still, I reserve the right to take issue with their treatment of women's body parts as fashion accessories. Most of us can't afford – financially or medically – to change cup sizes according to the whims of the editors at Vogue.
Tell us what's hot on the catwalk all you like, but I hope it's not too much to ask that the commentary stops at the clothes rack.
Register for free to continue reading
Registration is a free and easy way to support our truly independent journalism
By registering, you will also enjoy limited access to Premium articles, exclusive newsletters, commenting, and virtual events with our leading journalists
Already have an account? sign in
Register for free to continue reading
Registration is a free and easy way to support our truly independent journalism
By registering, you will also enjoy limited access to Premium articles, exclusive newsletters, commenting, and virtual events with our leading journalists
Already have an account? sign in
Join our new commenting forum
Join thought-provoking conversations, follow other Independent readers and see their replies