Vote Leave will regret resorting to the politics of revenge over the ITV Brexit debate
Nigel Farage should be furious that the people in Vote Leave, who should be his allies, are willing to so publicly indicate that they think he's not up to the job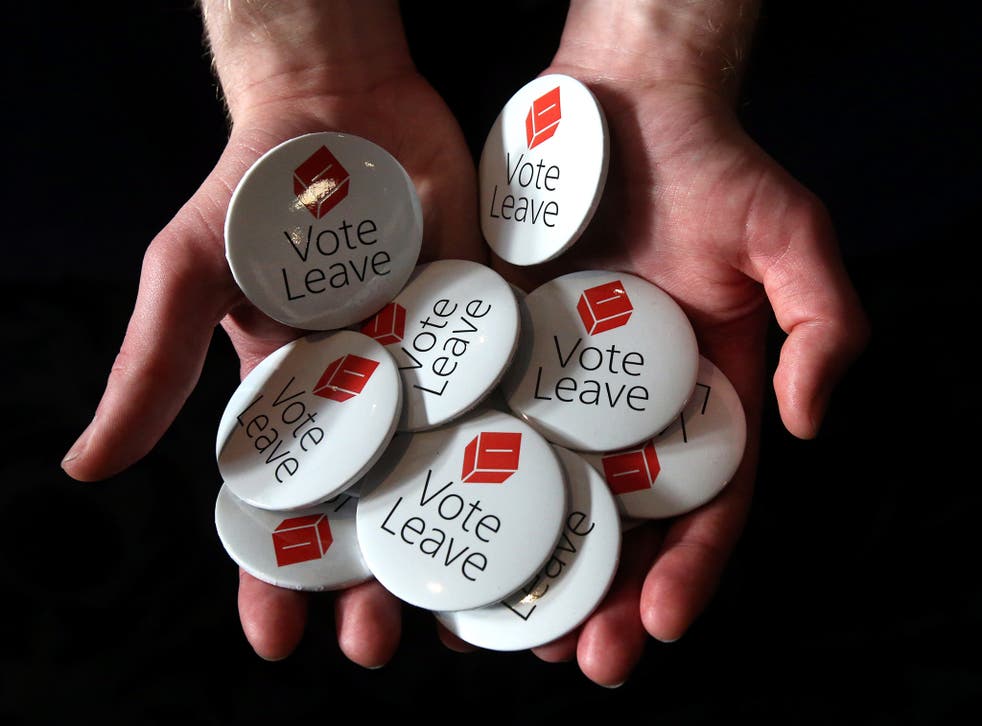 The Vote Leave campaign may come to regret its fit of pique over the ITV referendum debate.
Its threat of "consequences" for the broadcaster, and dark warnings that the occupants of 10 Downing Street "won't be there long" smacks of a very low, recriminatory approach to politics.
A group of people with pretensions to govern should think very hard about whether they want to send a message that theirs will be a government that makes policy with revenge as a motive.
That is not to say there isn't also a whiff of low politics about Downing Street's approach to the TV debates. Mr Cameron understandably wants to avoid a public clash with a Cabinet colleague that would inflame divisions in his party.
What's the European Parliament ever done for us?

Show all 5
But given his avoidance of a one-on-one TV debate with Ed Miliband during the General Election campaign, one can also presume a strategic decision has again been made that a TV debate with a worthy opponent is too big a risk.
The calculation will have been that, whereas Nigel Farage is an opponent who appeals very greatly to a relatively small section of the population, he lacks the ability to sway the broader swathe of people who are still on the fence.
The intellectual and frequently charming Michael Gove would be a different proposition. The political blunderbuss that is Boris Johnson, with his Trumpian ability to make people pay attention to him no matter how loose his argument, would be an even greater risk.
We do not know the details of the conversations that were held between ITV, Downing Street, and the rival campaigns, nor how the current arrangement was reached.
But Downing Street demonstrated its ability to get its way by avoiding a one-on-one with Miliband last year – and went on to win the election. Did Vote Leave really think they would play a different game this time, when Mr Cameron is facing probably the biggest political fight of his career?
Vote Leave campaign underway
It doesn't make it right, but it does make the Leave campaign's sudden burst of anger appear naïve.
The response also risks becoming a story about civil war within the Leave campaign itself.
Nigel Farage, a man who for many years has been the most prominent voice for Britain to leave the EU and – whatever one thinks of him – has worked tire tirelessly to achieve his goal, will be feeling justifiably furious that the people in Vote Leave who should be his allies are willing to so publicly indicate that they think he's not up to the job of taking on David Cameron.
The row yet again exposes the key fault-line in the Brexit camp – between the 'soft' Leave campaign, that wants to argue about sovereignty and present a positive vision of a grand future for Britain looking beyond Europe to India, China and America for its trade partnerships; and the 'hard' Leave campaign, that wants to talk about immigration and dangers of the refugee crisis for Europe's security.
Boris Johnson, Michael Gove et all need to accept that in backing Brexit they made an informal alliance with UKIP and the harder elements of the Leave campaign. If they are so uncomfortable with it that they don't want its main cheerleader to represent them, perhaps they should publicly explain why.
Register for free to continue reading
Registration is a free and easy way to support our truly independent journalism
By registering, you will also enjoy limited access to Premium articles, exclusive newsletters, commenting, and virtual events with our leading journalists
Already have an account? sign in
Join our new commenting forum
Join thought-provoking conversations, follow other Independent readers and see their replies