We have prominent female Scottish party leaders - but where are the rest of the women?
Nicola Sturgeon and Ruth Davidson are leading Scotland's two main political parties, but overall female representation still stands at 35 per cent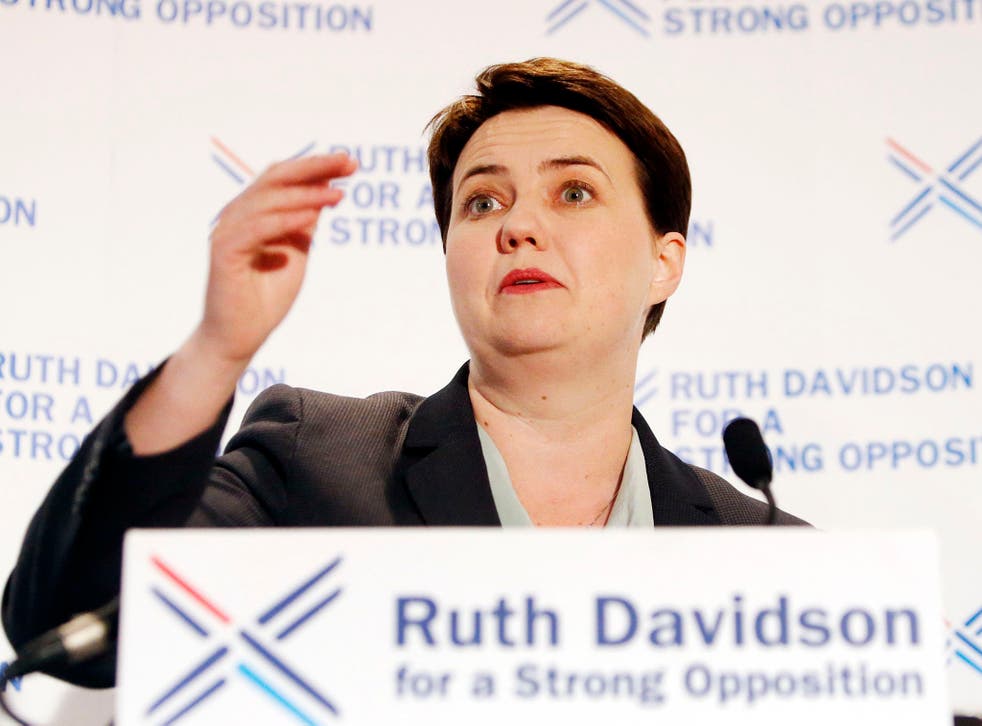 Why has no progress been made in gender equality in the Scottish Parliament?
Overnight, as the Scottish Parliament election results began to trickle in, a picture began to emerge around the red-eyed hour of 3am of the makeup of our newly elected Holyrood representatives. Although short of an overall majority, the SNP, headed by a jubilant Nicola Sturgeon, are celebrating a historic third term, and Ruth Davidson's Conservatives have made significant gains at the expense of Kezia Dugdale's Scottish Labour Party. But as the rosettes are unpinned and the work begins today in forming factions and ruminating over the what-ifs of the complex mathematics of the Scottish proportional representation system, one statistic has remained stubbornly, curmudgeonly unchanged from the last Scottish Parliament election in 2011.
Returning a gender breakdown of 65 per cent male, 35 per cent female in the 2011 election, the new MSPs of five years ago were more diverse than ever before: more diverse, noticeably, than their Westminster compatriots, who stood at 78 per cent male and 22 per cent female at that time. Perhaps it is the case that an older system is less nimble on its feet, with deeper, stickier cultural entrenchments.
There's no doubt the Independence Referendum of 2014 was also an energising force for the representation of women in politics. During that time, I was struck by the rarity of standing in front of my television after a particularly long day at work and catching an all-female panel discussing the economy and taxation on a news show. They were invited for their expertise on this all-impacting issue and not, as so often the case, restricted to the editorial boundaries of how it pertains to women alone. This, to me, felt like watching the moon landing, in a political media and representational makeup still closer to 1969 than it should be.
SNP wins third term but loses majority
Since then, I've noticed more of this phenomenon of women being asked their general political opinions, and yes, I've come to expect it. It cheers me that I increasingly notice women, and men, speaking up when gender balance is lacking in political media. Last night's coverage of the election on BBC Scotland, for example, fared poorly: columnist Lesley Riddoch's tweets from the media room pointing out the lack of female pundits and wondering why she'd been asked along at all were joined by many others watching at home late into the night. With women taking the top spots in the SNP, Scottish Labour, and the Scottish Conservatives, Scotland is also an outlier when it comes to gender equality in political leadership.
Women are visible, and increasingly so.
So why is it the case, five years on from these improvements in the gender makeup of the Scottish Parliament, has our moving in the right direction in terms of the makeup of our MSPs ground to a halt? With an increasing number of female candidates, in tandem with a number of parties committing to the 50:50 initiative of putting up equal numbers of male and female candidates, it's surprising to see the 2016 election has resulted in exactly the same gender breakdown of 65 per cent male, 35 per cent female.
It may take a longer time than anticipated for the plethora of truly excellent but comparatively new female candidates, across all parties, to engage with their constituencies. Here is where better media representation can play its part - with responsibility taken not just by editors and producers, but by parties themselves to ensure they're actually sending their female representatives on top line issues like the economy and immigration to disrupt the all too common sight of all-male panels on TV, making their new female candidates better known to the electorate. Unless you hold the belief men are inherently more capable than women in political discourse, the only possible explanation for all-male panels is some kind of failure to promote the voices and visibility of women. 'None available' is no longer a palatable excuse in 2016. In addition, to ensure a commitment to gender equality isn't just lip service but is a dedicated, impactful strategy, parties must take the leap of faith of placing female candidates higher in the List system.
It's important that in the flurry of calculators and vote charting in the days ahead, we don't overlook the more nuanced analysis of looking into what went wrong with the good intentions of better gender representation.
The wheels of political change have already been oiled. We may have halted, but I think there are enough enfranchised women and men standing behind this engine to ensure it doesn't roll backwards.
Register for free to continue reading
Registration is a free and easy way to support our truly independent journalism
By registering, you will also enjoy limited access to Premium articles, exclusive newsletters, commenting, and virtual events with our leading journalists
Already have an account? sign in
Join our new commenting forum
Join thought-provoking conversations, follow other Independent readers and see their replies