We need a second referendum, but not the kind you think
We do need a second referendum – either on any concessions offered by EU leaders this year or, if they stick to their initial hard line, on the precise exit terms we negotiate in two years of talks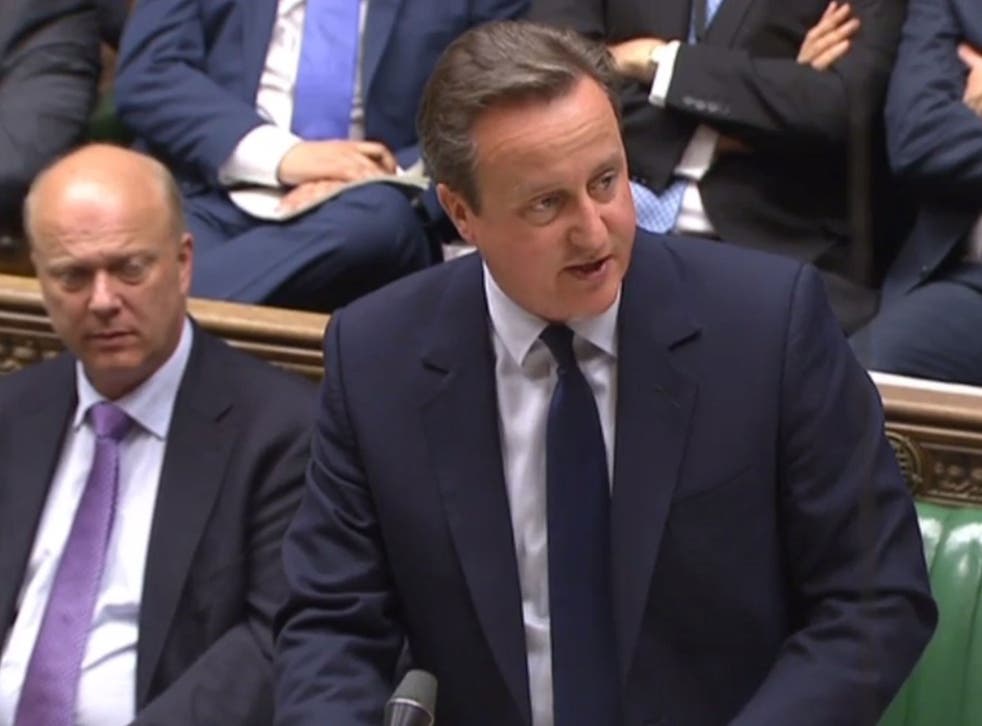 We need a second EU referendum. Not now. Those of us, myself included, who voted Remain, must accept the result. Although about 480 MPs supported Remain and only 160 voted Leave, it would be foolish for the Commons to try to overturn the people's verdict, as some MPs urge. Yes, some people already have Leaver's remorse, and 3.7m people have signed a petition calling for another referendum. If MPs tried to force an immediate one, they would only compound the alienation and disillusion which helped to create last week's rebellion against the political class.
What MPs should do in the national interest is to use their pro-EU majority to ensure that Britain retains access to the single European market in order to protect trade, jobs and investment. This is very tricky territory for the referendum victors because the government would, in return for single market access, probably have to accept some level of free movement, make it harder to fulfil the great expectations the Leave campaign have aroused on cutting immigration.
Cameron sets plan for EU Unit
The only legitimate way to overturn last week's decision is for a party to win a mandate for doing so at a general election. The Liberal Democrats have already made such a pledge but it would take Labour – under new management, as Jeremy Corbyn would not do it – to match that for it to have a realistic chance.
Last week we voted against something but didn't vote for an alternative blueprint because Vote Leave never spelt out what Brexit would mean. So we do need a second referendum – either on any concessions offered by EU leaders this year or, if they stick to their initial hard line, on the precise exit terms we negotiate in two years of talks. A second vote would allow those who believe they made a mistake last week to change their mind when they see the final package (whichever way they voted first time around). They could take account of the latest economic impact of last week's vote.
True, another referendum would provoke howls of outrage from some people who voted Leave. But it wouldn't undermine democracy; it would deepen it. Yes, it might prolong the uncertainty. But we are now doomed to live in an uncertain era. Deciding which EU laws and regulations to keep could take 10 years. So could new trade agreements.
Brexit reactions – in pictures

Show all 10
A second referendum might sound like a mad idea for Brexiters. Why risk turning a victory they did not expect into defeat? After Cameron negotiated only wafer thin changes to our EU membership terms, some Outers saw the referendum as a lever to secure a better relationship with the EU – either inside it on better terms, or in some form of associate membership. They would withdraw only if no concessions were forthcoming.
Michael Howard, the Tory peer and former leader, backed the Out camp but argued that the UK should not rush to judgement after a Brexit vote, and should wait to see what the EU offered. One reason why the 1922 Committee executive, which oversees the Tory leadership contest, speeded up Cameron's exit timetable from October to September is that some Tory MPs want the new prime minister to sound out other EU leaders as soon as possible about concessions that could be put to a second referendum.
Boris Johnson, the man most likely to be our next prime minister, floated the idea of a second referendum when he announced he was voting Leave in February. "There is only way to get the change we need, and that is to vote to go, because all EU history shows that they only really listen to a population when it says No," he wrote. But Boris dropped the proposal a few days later after Cameron declared that a vote to quit the EU would be "irreversible".
Dominic Cummings, Vote Leave's campaign director, pressed his colleagues to play the "second referendum" card during the campaign. He saw it as a "silver bullet" that would take the risk out of voting Out. But his was a minority view, partly because it implied a plot to topple Cameron. "If you vote No, you will force a new government to negotiate a new deal and give you a new vote," Cummings wrote last year. In the event, his side won the referendum without making such a pledge, but the logic behind it – securing a "real new deal" rather than cosmetic change – still stands.
Lawyers say that once the new PM has triggered Article 50 of the EU's Lisbon Treaty to start formal negotiations, the exit process would be irreversible. But the other 27 leaders could find a way round that if they wanted to. When Ireland and Denmark rejected an EU treaty in referendums, the decisions were reversed after fresh concessions. As Angela Merkel puts it, "when there's a will there's a way".
Register for free to continue reading
Registration is a free and easy way to support our truly independent journalism
By registering, you will also enjoy limited access to Premium articles, exclusive newsletters, commenting, and virtual events with our leading journalists
Already have an account? sign in
Join our new commenting forum
Join thought-provoking conversations, follow other Independent readers and see their replies