We should look to the gender of the Cologne attackers - not their race
Those who have never fought for women's rights will opportunistically use women's sexual trauma as the vehicle for their xenophobia, another brick for their much-loved border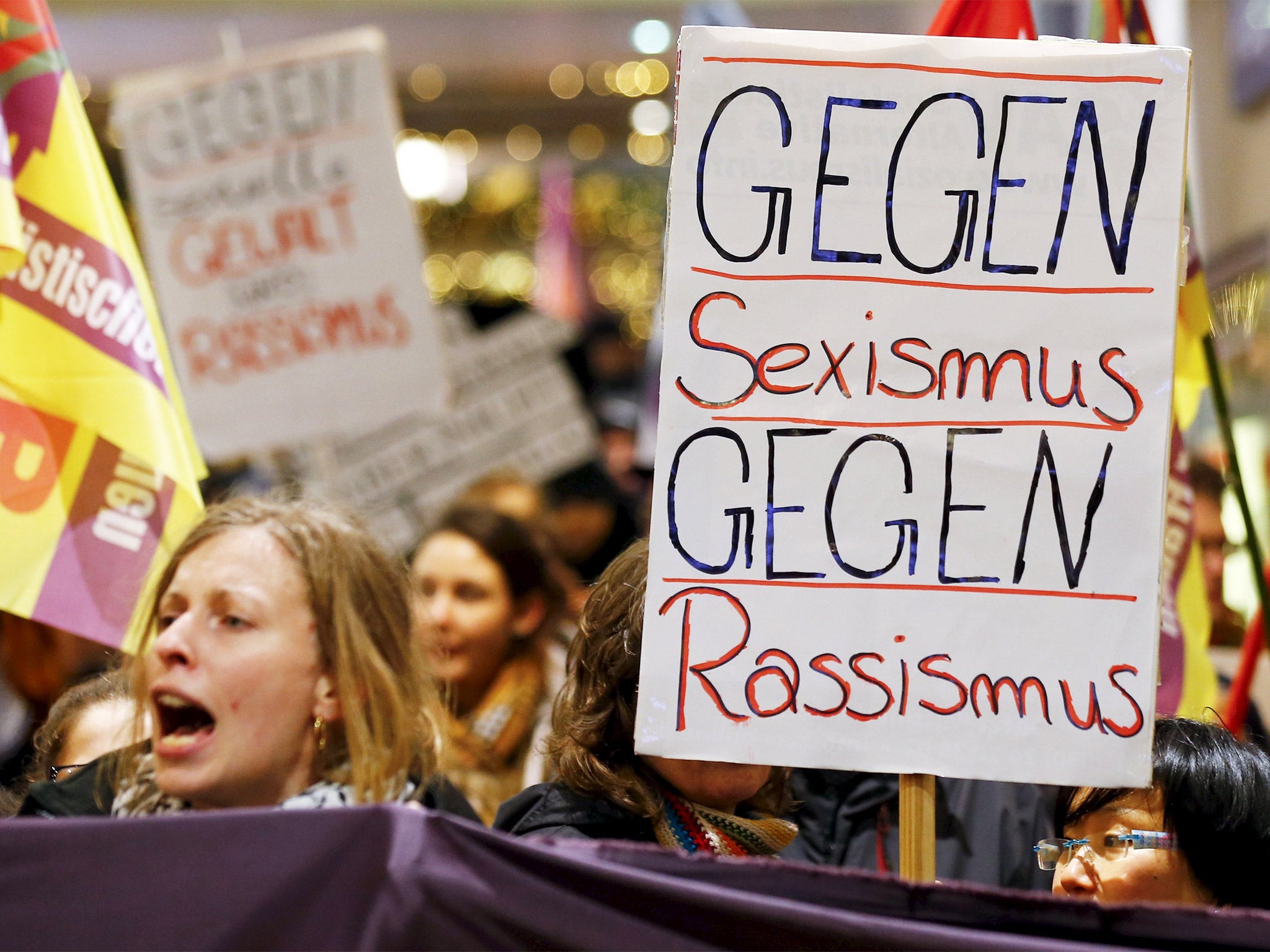 New Year brings the hope of change, a new dawn for the wet-eyed optimists among us. Unfortunately, that gets pretty tricky when you're a woman, forced to ring in 2016 dodging the gropes and blows of a violent mob as happened in Cologne.
Around 1,000 men gathered at Cologne train station and in their booze-fuelled rampage, fireworks were thrown into crowds, police officers were harassed, and most appallingly, women were assaulted on a massive scale.
German authorities report that around 100 complaints of sexual assault, threatening behaviour and robbery have been received, including allegations of rape. The men were predominantly of North African and Arab descent.
In response, a range of German politicians have clamoured for stricter border controls, as 1.1 million migrants have entered Germany in 2015. Far Right groups such as Pegida have monopolised on the opportunity to whip up racial tensions, organising marches and issuing divisive statements on the danger of the foreign integration.
Condemnation is an act of distancing, or signalling one's own moral values in relation to an event, or in this case, a people. The North African and Arab perpetrators are not like us: they are symbols of misogynistic cultures in which the routine sexual assault and rape of women is normalised. Ultimately, they are different.
In focussing on difference, in this case, racial or ethnic difference, we miss vital similarity. There is a common thread throughout these assaults and the vast majority of violence against women throughout the world. The perpetrators are men.
The anti-migrant lobby won't compel their rightful disgust at Cologne's events into combating the swinging cuts to domestic and sexual violence charities throughout the UK. They won't support the actions of Sisters Uncut and other women's groups fighting to put violence against women back on the agenda. They aren't even likely to push for the most reliable solution to events like Cologne: a robust program of sexual and emotional education that comprehensively deals with rape, sexual assault and gender imbalance.
Instead, the energies of the Right will be poured into closing the borders and refusing refuge. Those who have never fought for women's rights will opportunistically use women's sexual trauma as the vehicle for their xenophobia, another brick for their much-loved border.
Cologne should act as a wake up call to attack the gender violence that pervades all societies. It must not become a battle cry for those who oppose that idea that maybe, just maybe, we have a moral duty to those fleeing from genocide, famine and civil war.
Join our commenting forum
Join thought-provoking conversations, follow other Independent readers and see their replies