We shouldn't debate assisted dying just because we believe assisted living isn't possible
After my husband was diagnosed with dementia, I knew there would be challenges ahead. But I'm glad I've taken the time to understand his new personality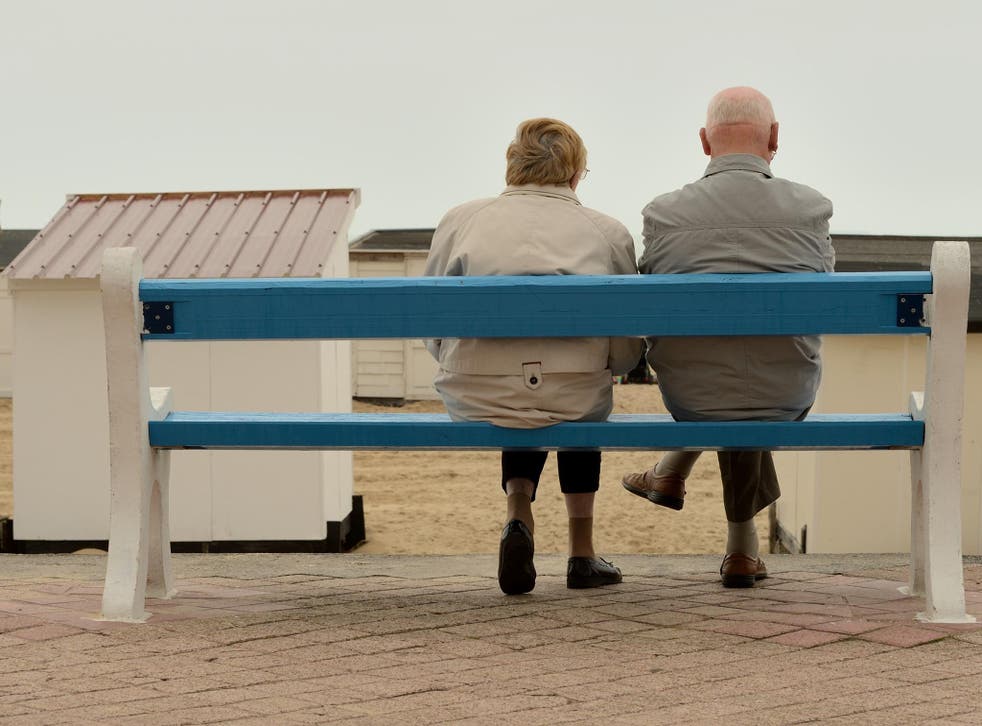 Joceline Morrison has been married to her husband Bill for 37 years. Eight years ago, he was diagnosed with dementia.
While I believe that a cure for dementia is extremely important, it's clear that realistically it's a long way off. We should now focus our attention on ensuring that it is possible to live with dementia, not just suffer with it. That might sound counterintuitive when the media message almost always implies that dementia is to be endured, rather than lived alongside – but for my husband Bill and I, it's something completely central to our lives.
Before my husband's diagnosis, Bill was one of the country's leading accountants. He was awarded a CBE for his services to the accountancy profession and worked as a professor, lecturing at Strathclyde University. It's hard to believe that he now struggles to talk.
Dementia has been a personal struggle for Bill and a huge learning curve for me. Bill was always such an energetic man, who enjoyed many sports including cricket and rugby. He was also a committed wanderer. It's been heart-breaking for me to see how dementia has overtaken his personality as well as his physical brain, knowing his huge analytical abilities. He was a workaholic, and had such a successful career doing what he loved most. I try not to get upset in front of Bill, but I'm just thankful that at the moment he still recognises me.
When you think about dementia as a condition, you might not think a good quality of life is even possible. How could it be when your loved one's brain no longer works in the same way, their personality has changed, their moods are unpredictable and their ability to communicate slowly and surely disappears?
There's no doubt that things are completely different now. But for Bill, it has been possible to maintain a certain quality of life – a different one, but one with significant qualities all the same. Where he is now, his dignity has remained intact - something which can be difficult to maintain with dementia. It's easy to assume that suffering becomes a way of life for those with the condition, but based on my experience these past years, I think being able to live with dementia ultimately comes down to creating care around the individual and knowing how to engage with them.
I've also come to realise that it's okay for carers to ask for help. Caring for someone with dementia is a huge ask, it's draining, and can require specialist knowledge and experience. We sought professional help through a carer at first, who could accompany Bill on days out. They were great, and knew what Bill liked and disliked. However, after carers switched round a couple of times and we saw the effect that had on Bill, we came to the sad decision that we should move him into a care home for his safety.
Now Bill lives at Anchor's West Hall care home, and although it was a struggle at first, getting him used to his new surroundings, he soon become accustomed to his new way of life. He has the freedom to roam freely in the surroundings, but it's also secure so he can't get lost. He still loves to wander. He used to be quite an anxious person but now he's calmed down quite a bit, which I think is also due to the course that his dementia is taking.
When I think of Bill now, I have peace of mind knowing that he lives a certain kind of contentment; he isn't suffering from his dementia. It is a heart-breaking disease which has had its challenging moments, but I've seen the positive impact that building care around his personality and life experience has had. You can see the delight on his face when he's doing something he really enjoys. The most important thing is that Bill is able to continue with his life, rather than being told that it ended with a diagnosis.
Health news: in pictures

Show all 104
Anchor and the University of Worcester have published the results of a study looking at how iPads can improve quality of life for people with dementia. Download it at anchor.org.uk/ipads
Join our new commenting forum
Join thought-provoking conversations, follow other Independent readers and see their replies