As a Rabbi, I know that only by strengthening our communities can we truly stand up to terrorism
When 9/11 happened many could not believe it was real and thought they were watching a disaster movie or spoof news programme. Now we have lost that innocence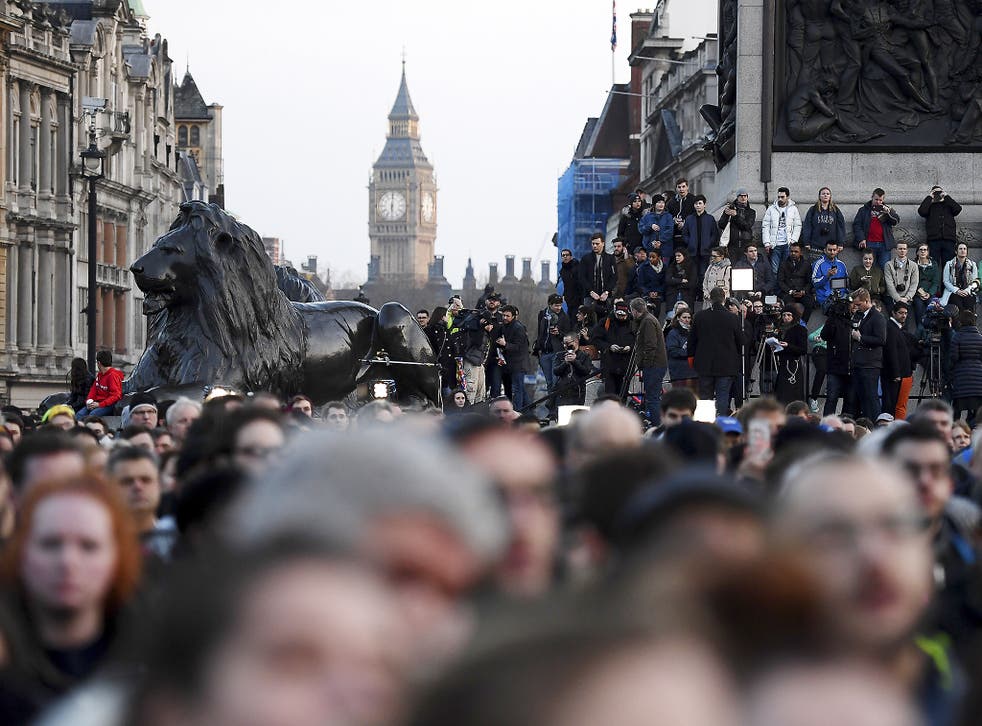 Here we go again with yet another terrorist attack.
What is so stunning is not just the deaths, injuries and devastated families – terrible enough in themselves – but the emotional impact on the rest of us who view it from afar.
There is the fright that it could easily have been us caught up in it. There is fear, that next time it happens, it might be us being taken away in ambulances. There is anger, primarily at the perpetrators, but also directed at officialdom for not foreseeing it, even if we know that is an impossible expectation.
There is dismay that our values are being undermined and our lifestyles disrupted.
UK news in pictures

Show all 50
Once upon a time, there was also disbelief. When 9/11 happened many could not believe it was real and thought they were watching a disaster movie or spoof news programme. Now we have lost that innocence. Every atrocity since 2001 is all too credible.
There is also a curious disconnect in our relationship with the victims. We see people jumping out of skyscrapers or being shot in French restaurants or lying in blood in the streets of London, but we are not there. As they approach death, we are in our front living room watching television, perhaps holding a cup of tea or munching a biscuit. That in itself feels indecent.
We share their moment of death, but know nothing else about them. We are absent witnesses and become anonymous mourners. Perhaps we are also resentful that we have been forced to be party to their demise when a few seconds ago we didn't even know they existed.
We also receive a jolt about our own personal lives. We wake up to the fact that we cannot take tomorrow for granted. Logically, we had always been aware of that but had put it aside in our daily rush, whereas now we think about it when we see an abandoned bag or walk through a crowded area.
We also become aware of our hypocrisy. We gasp at the people who died, but we manage to ignore the deaths of thousands elsewhere in the world: those who wake up each day wondering how they are going to find food, or who face deadly diseases, or who are caught up in civil wars raging around them.
Portuguese man describes horror of Westminster car attack
The sad reality is that a temporary shock nearby will always make more impact than constant suffering further away. We feel even more guilty, disgusted not just with the terrorists but also with ourselves.
Our response needs to be both on an emotional and practical level. The way to overcome our feelings of fear and anger is to remind ourselves that we are not the beleaguered minority but the vast majority. One man chose to kill, but hundreds chose to save and comfort and help medically.
The way to overcome this is by attempting to stabilise society – by making it stronger. If we have never got to know properly someone in our street or at work who is of a different faith or colour, now is the time to bridge that gap and invite them round for tea or out for a drink. The ripple effect of thousands of small acts can have a massive impact in changing perceptions and forging bonds.
We cannot ignore terrorism, but we can render it impotent.
Rabbi Dr Jonathan Romain is minister of Maidenhead Synagogue and co-editor of 'Terror, Trauma and Tragedy' (2016)
Register for free to continue reading
Registration is a free and easy way to support our truly independent journalism
By registering, you will also enjoy limited access to Premium articles, exclusive newsletters, commenting, and virtual events with our leading journalists
Already have an account? sign in
Register for free to continue reading
Registration is a free and easy way to support our truly independent journalism
By registering, you will also enjoy limited access to Premium articles, exclusive newsletters, commenting, and virtual events with our leading journalists
Already have an account? sign in
Join our new commenting forum
Join thought-provoking conversations, follow other Independent readers and see their replies