What's wrong with going out in your PJs? Scousers like me have been doing it for years
As a teacher in Darlington tells women to stop wearing nightclothes on the school run, I'm backing the women who make the 'can't be arsed' look work for them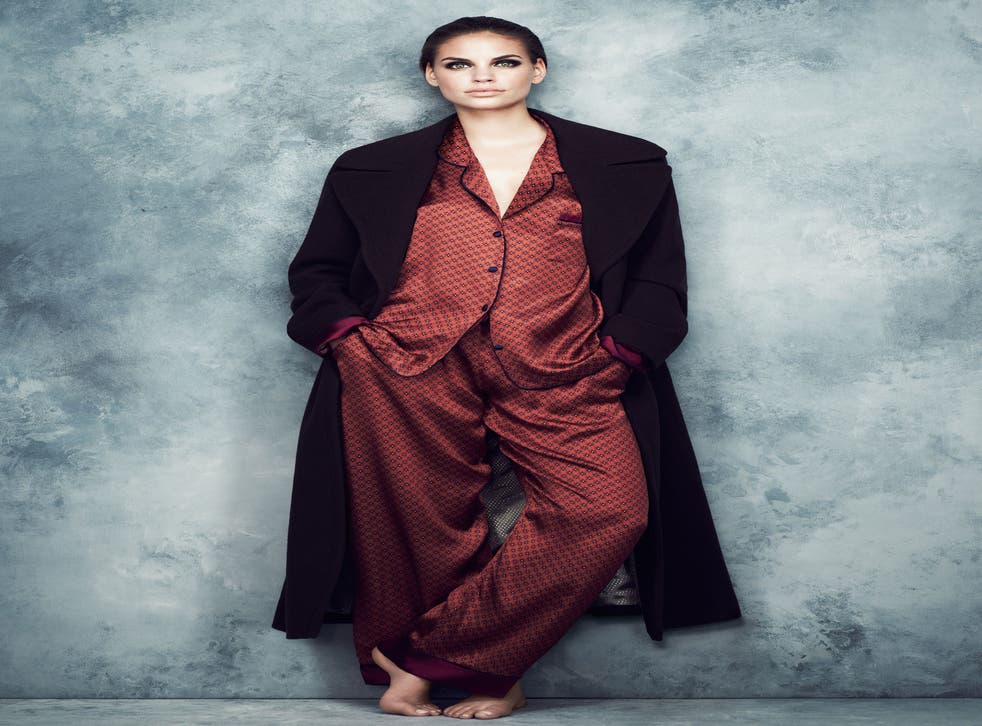 It's less a case of dressing up, than a dressing down. Kate Chisholm, a headteacher in Darlington, has warned the parents of her pupils that they'd better get dressed in the morning before they bring their kids to school. "If we're to raise standards it's not too much to ask parents to have a wash and get dressed," she said.
What is so wrong with wearing pyjamas in public? We've been doing this sort of thing in Liverpool for years and nobody bats an eye lid, instead we fly our cheque flannel flag high.
PJs are worn out to the supermarket, the high street, appointments and all other casual day time social engagements. It is a tradition I try to hold down in south east London by not changing into 'normal' clothes until five o'clock on a Saturday. I hastily pull on smart work clothes in the ungodly darkness of weekday mornings, so at the weekend I take full, unadulterated enjoyment in my lounge wear.
I'm yet to have a tête-à-tête with the head master about her take on the issue, but what I think she is getting at, is that by rocking up to assemblies in brushed cotton co-ords, parents are sending signals to their children that it is acceptable to appear stretched for time and/or lazy in the public sphere and that this is fundamentally a bad thing.
Whilst she has not actively singled out mothers, the parents who have come out against the schools' letter have so far been women; so I'm also taking this as a statement about lazy and/or busy mums.
A look to the tabloid fetish of snapping female celebrities doing errands in slacks is testimony to societies' obsession with monitoring women who appear in public with the audacity to be unkempt.
Ladies in pyjamas rebel against these social standards. In Liverpool, these women are the feminist superheroes who, by day, walk around the city centre in their 'jarmies' with curlers in their hair and at night reveal their glamzilla alter egos.
They unashamedly show the world the full spectrum of female gender identities - absolutely not arsed, all the way to manicured perfection. They refused to be bound by any social norms and what better message to send the next generation? To use the words of widely celebrated feminist priestess on high, Beyoncé, those Darlington mothers quite literally 'Woke up like this.'
This is a class, as well as a gender issue. Students are not banned from wearing their pyjamas to university lectures; Vogue was not torn down for running nightwear as a trend last season; and Rhianna wearing her silkies was celebrated in the press.
This denouncement of mums in pyjamas buys into the narrative of the lazy working class woman and the need for those categorised within these confines to strive toward respectability. To wear lounger wear in public is a middle finger to social standards imposed upon working class women by those more educated, such as, well, school head teachers.
Finally, if we are talking about higher standards for children, surely it is better that these mothers are making sure that their kids are arriving to school on time and showing an active interest in their education by attending PTA meetings and assemblies. These mothers should be applauded for putting their kids' education before their own appearance.
So mothers of Darlington join with your slumber clad Scouse sisters in rallying against classist female beauty norms and teaching your children that they can excel wearing whatever they want to wear.
Join our new commenting forum
Join thought-provoking conversations, follow other Independent readers and see their replies