Everything you need to know about Stephen Crabb, the man likely to be your next Prime Minister
David Cameron was always harmed by his privileged start in life, dragging it behind like a ball and chain. Crabb is the Conservative leadership candidate who could fight Labour on its own territory - he grew up on a council estate and he used to work in Tesco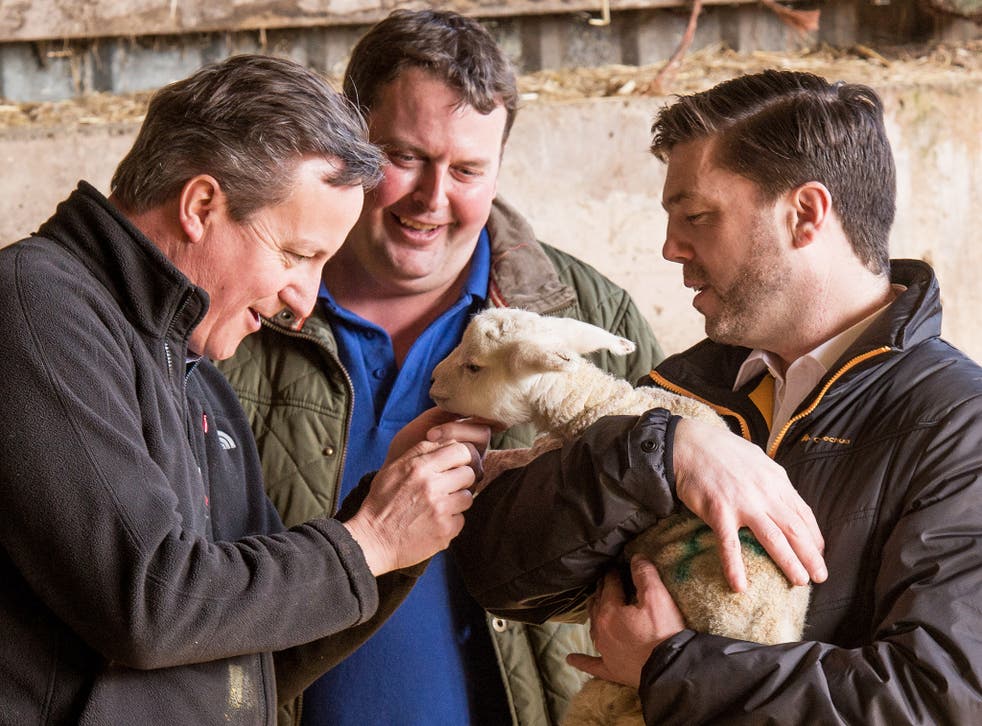 The old (and not especially accurate) joke about Stephen Crabb is that he would never reach the top of politics because he was forever making sideways moves. But in the space of a few months, the Preseli Pembrokeshire MP has gone from Wales Secretary to Work and Pensions Secretary to potential Prime Minister with impressive speed.
His pitch for the Conservative leadership is straightforward: the EU referendum represented a revolt by people who feel left behind by politics and the political establishment. It will take somebody who, like so many of those who voted Leave, understands what it is to start life with few advantages to bring the country back together again.
Crabb launches leadership bid
The text of his speech on Wednesday made a great virtue of his claim to working-class hero status: "I had a fabulous education at a really good comprehensive school across the road from the council house where I lived; I had an amazing role model in a mother who overcame massive difficulties and worked incredibly hard for us; she took us to the public library every Saturday where I soaked up books and learning; I worked every day from the age of 12 – starting at the local corner shop, graduating to the Tesco shop floor, and paid my way through university working on building sites in various parts of the country."
If we ignore for a moment the spectacle of a minister praising the vital work of public libraries after his a government that has shut 343 of them since 2010, it is clear what Mr Crabb is doing here.
Imagine if David Cameron had told his equivalent origin story: "Well, I had a fabulous education at the most exclusive public school in the country, from which I would occasionally return to the home of my wealthy stockbroker father, did a gap-year job with a big firm in Hong Kong, went to Oxford and then joined a social club, the uniform for which costs £3,500, and the point of which largely consists in drinking to excess and behaving appallingly."
While David Cameron won the largest number of seats in two elections, he has never won an election overwhelmingly or convincingly. Fairly or not, his claim to be a One Nation reforming Tory, was always harmed by his backstory. He dragged it behind like a ball and chain, and for a significant swathe of the electorate, it made the Conservatives unpalatable.
Stephen Crabb comes with no such baggage. John Major won an election in 1992 with a campaign that made a great virtue of his own working-class roots. One poster proclaimed: "What does the Conservative Party offer a working class kid from Brixton? They made him Prime Minister." Crabb could reproduce the same message, swapping Brixton for West Wales.
It is important for the Tory party to be able to do this – in a stroke it blunts all Labour attacks about privilege and protection of the rich.
Crabb's manifesto for the EU negotiation also owes something to his unique blue-collar pitch: he says that controlling immigration, the key concern of many of those who voted Leave, would be "red line" for him. He will present himself as someone who 'gets' people's legitimate concerns about job security. Whether he can truly claim to be a progressive candidate will depend on whether he also puts his message across in a way that doesn't inflame community tensions.
At the moment, Crabb is the outsider in the Tory leadership race, way behind Boris Johnson and Theresa May. But the party has form in not going for the obvious candidate, and the support of heavyweights such as Sajid Javid and the Attorney General Jeremy Wright counts for something.
If he plays to his strengths, he could be in with a chance.
Join our new commenting forum
Join thought-provoking conversations, follow other Independent readers and see their replies