Black Friday, with its consumerist and colonial undertones, isn't for me. I'm celebrating No Spend Friday instead
The creeping commercialisation of Christmas spending leaves a sour taste - and this holiday's connections to Thanksgiving make me feel uncomfortable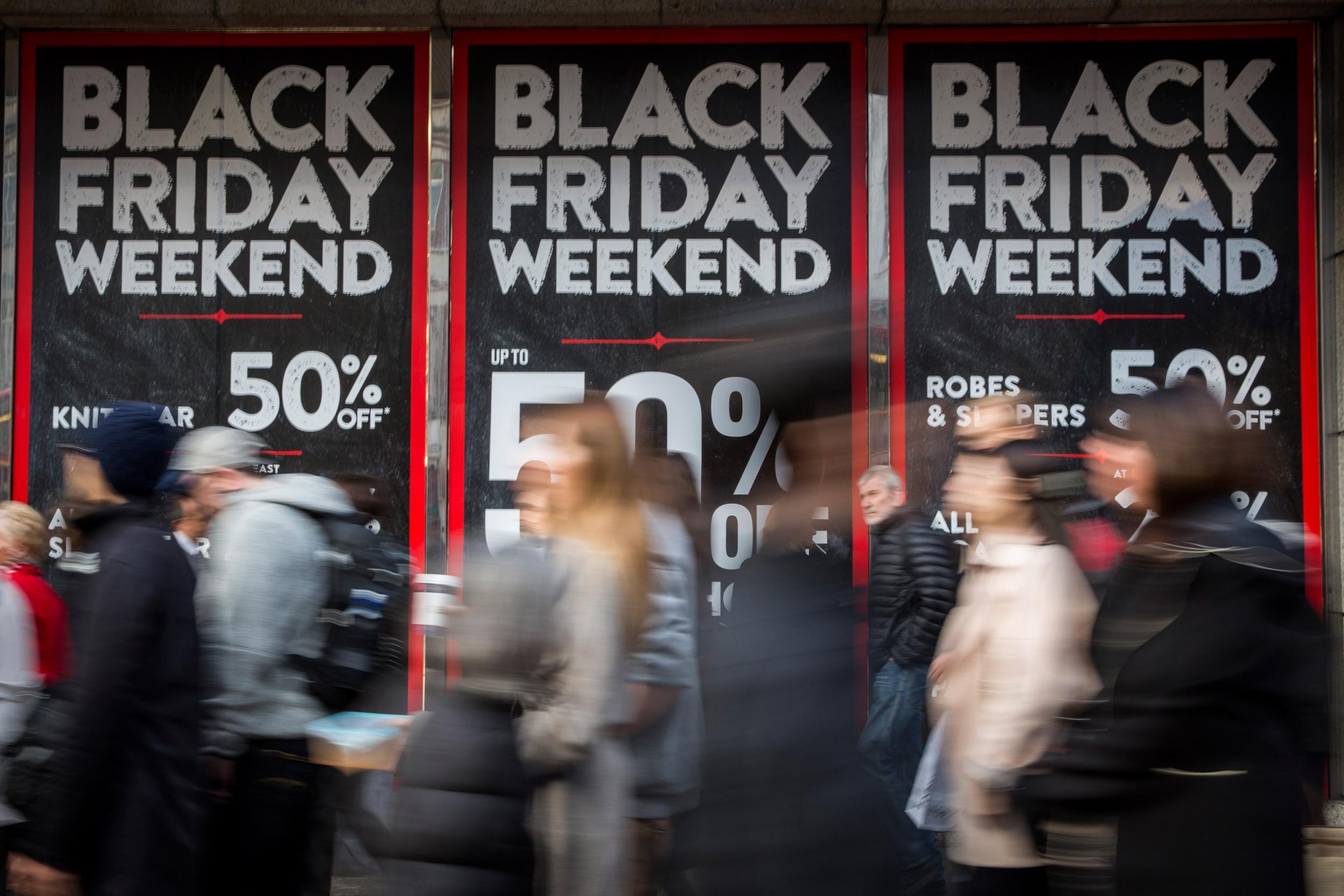 No sales shopping. No food shopping. No impulse buys. This year I'll be one of many who will be taking part in #NoSpendFriday - where people will be keeping their wallets firmly shut. Responding to the increase and expansion of Black Friday sales in the UK, nearly 25,000 people are listed as participating on its Facebook event, all looking to spend no money for 24 hours in a rejection of the Black Friday "holiday".
While I'm not religious, I've felt uncomfortable with the increasingly animalistic attitude to spending over the Christmas period for several years. The creeping commercialisation of Christmas spending leaves a sour taste - I feel like it's becoming less about spending time with family and more about fighting people to the till for things we surely cannot need.
Yes, I understand that a number of people have been waiting for Black Friday's heavy discounts to make large purchases like a new washing machine or a new computer, but that doesn't hide the fact the event just seems to be imported Americanised consumerism in its most bare-naked glory.
As I've got older, I have tried not to buy from high street retailers who use less than ideal supply chains. I'd rather have something from a retailer I can't afford new who I know has sourced and manufactured from reputable and accountable suppliers in Europe, rather than something throwaway made in a factory in the developing world that has little regard for the safety, prosperity or skill of their workers.
More alarming still is how Black Friday is turning into a mirage of economic growth. A number of American retailers are now beginning to experience drop-offs in revenue in the fortnight up to Black Friday because people stop buying in anticipation of sales. With money effectively static, the added fear and expense of dealing with a spike in custom over a 24 hour period ends up costing businesses. In many ways no one profits from Black Friday's meaningless hype.
Then there is the origin in this sordid consumer tale. Inextricably tied into Thanksgiving, Black Friday represents all that is wrong about capitalism and freedom in a world where being free is still so fragile. I can't help but see the short-sightedness of Black Friday's hubristic consumerism as a reflection of Thanksgiving's unilateral view of the colonisation of the Americas.
It's not just what happened 500 years ago that bothers me, it's the same issues today. Forget the Syrian civil war, the attacks across North Africa and the destruction in Indonesia; just consume. Feeling fat bedside an abundance of food, unlike the other 8 in 9 people in the world? Buy some new clothes. Got the guilt because you don't spend enough time with your kids? Buy them expensive presents they'll throw away after two years and clog the worlds rubbish dumps and oceans.
Happy made up consumer holiday everyone. I won't be spending this Black Friday
Join our commenting forum
Join thought-provoking conversations, follow other Independent readers and see their replies