My grandfather was part of the Windrush generation and he would be shocked by the treatment of migrants today
Had my grandfather still been alive today, he'd now be in his nineties. The thought of demanding him to prove his citizenship is humiliating and infuriating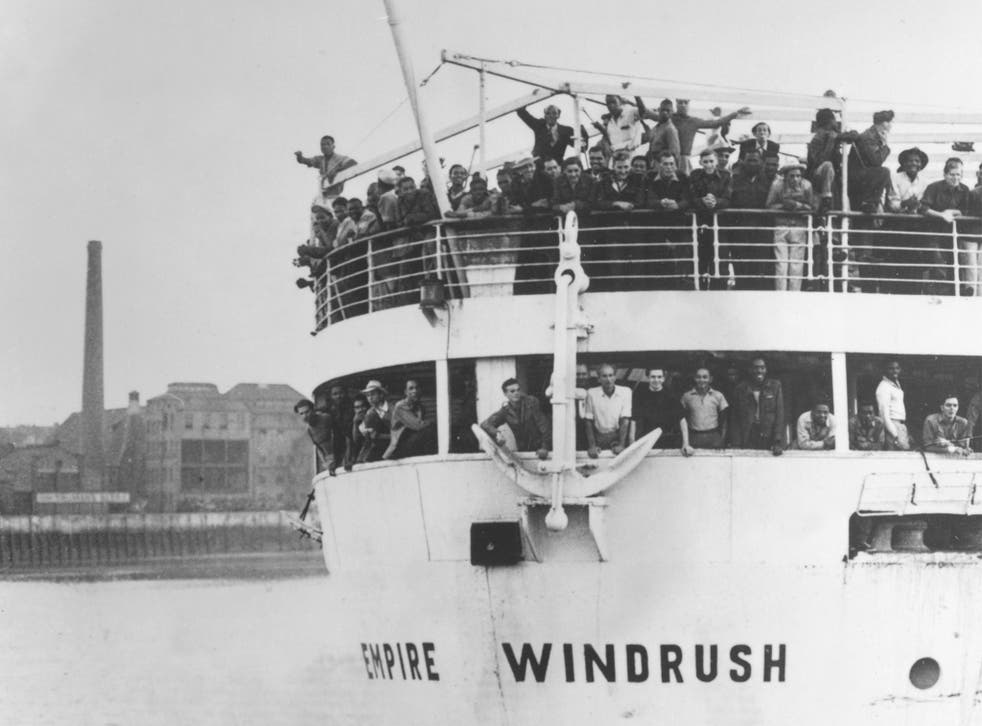 This week, Theresa May and the royal family will prepare to meet 53 leaders from Commonwealth countries as part of the biennial Commonwealth Heads of Government Meeting.
Having left Commonwealth nations to rot and deal with the aftermath of colonialism for many years, without even so much as an acknowledgement or apology, there is a primary reason why they are now rolling out the red carpet.
Britain will likely take a significant economic hit in the immediate aftermath of Britain's departure from the EU in March 2019. It therefore needs to shore up investment at home.
While Britain is following a path of political and economic isolationism, encapsulated by Brexit, it is also becoming increasingly reliant on the very nations it once occupied and then shunned.
Britain's current nostalgia for its former glory days of imperialism has taken the country down a very dangerous path. Right now, it's the sons and daughters of so-called Commonwealth nations and other immigrant communities who are feeling the brunt of Britain's suicidal Brexit ambitions and the shifting political centre ground.
Take the recent cases of Albert Thompson and Michael Braithwaite, who moved to England in the 1960s with their families, courted by Britain to come and rebuild the country in the wake of apparent "independence".
Both lived in Britain for decades, paid their taxes and had families here. Now, like thousands of others, they've found themselves having to prove their "status" according to new and obscure Home Office rules, drafted by individuals who were likely born after Thompson and Braithwaite arrived in Britain. Braithwaite lost his job as a result, while Thompson has been denied vital cancer treatment on the NHS.
This is barbarism from the British state, plain and simple. It's the ultimate slap in the face to those who came to Britain from countries which had been colonised and humiliated. Frankly, it is hard to imagine the same treatment being vetted out to other British citizens, such as expats.
My own grandfather was a young man when he arrived in Balham, London, in the 1950s from Trinidad and Tobago. His arrival was part of a wave of immigration that started in the late 1940s. Several of his brothers and sisters remained in Trinidad, but he built a life here.
Like many Caribbean nations, Trinidad is still feeling the effects of colonialism to this day. Leaders like Donald Trump keep a beady eye on the resources of the Caribbean and South America. Britain is no doubt doing the same and, as Theresa May showed this week, she is likely to follow the US lead when it comes to foreign policy.
Had my grandfather still been alive today, he'd now be in his nineties. The thought of people demanding that he and others prove their citizenship as the UK stirs up a cocktail of oldschool nationalism and nativism is humiliating and infuriating. The Windrush generation left behind everything they knew to come and work in Britain in the hope of a better life.
Windrush generation: threat of deportation from UK

Show all 15
Britain has never fully faced up to its own violent, colonial past. Now, as a result of economic decline, Britain is dealing with an accelerated crisis of identity, having never had an honest conversation with itself about its true history. Many people want to deny the past, even though it has shaped our multicultural society today. They instead seek to blame victims of the system, the people who helped to build it, for all of society's wrongs.
The British government is shamefully appeasing the current wave of populist right-wing sentiment. Factions of the right-wing press are revelling in it. It's now open season on Caribbean migrants, as well as immigrant and migrant communities generally. Thompson and Braithwaite are just two recent examples.
The left, and indeed anyone with a political conscience, needs to defend our communities at every juncture. Britain is unlikely to depart from its increasingly right-wing trajectory anytime soon. And even if it did so tomorrow, it will take years to change attitudes and reverse the damage.
Caribbean and immigrant communities are sick of being used as political footballs at election time and then forgotten about the rest of the time.
Britain owes a debt of gratitude to those from the Caribbean who built and continue to keep this country functioning – and it's time to pay it.
Register for free to continue reading
Registration is a free and easy way to support our truly independent journalism
By registering, you will also enjoy limited access to Premium articles, exclusive newsletters, commenting, and virtual events with our leading journalists
Already have an account? sign in
Register for free to continue reading
Registration is a free and easy way to support our truly independent journalism
By registering, you will also enjoy limited access to Premium articles, exclusive newsletters, commenting, and virtual events with our leading journalists
Already have an account? sign in
Join our new commenting forum
Join thought-provoking conversations, follow other Independent readers and see their replies