As a female MP who was once told to use 'the cleaner's lift' in Westminster, I know sexism is still rife
The failure to mark a hundred years of votes for women shouldn't surprise us from a government that tried to take feminism out of the A-level politics syllabus and tried to make our history curriculum even more male, pale and stale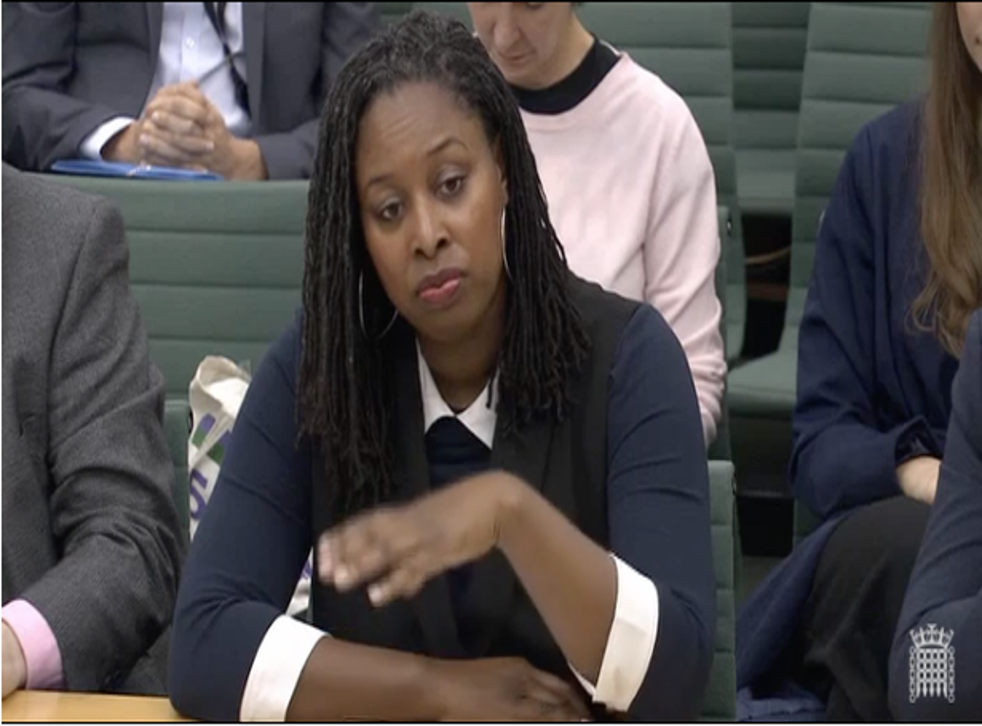 A hundred years ago today our country took the first step towards women's suffrage, when the Representation of the People Act finally extended the right to vote to some women.
This hard-fought right was not handed to us. It was won by fearless and formidable women, many of whom risked their own lives and liberty to force the Government to act.
This was a momentous achievement. But it was only the first step. It was another ten years of struggle before women had the same voting rights as men.
This centenary is an occasion to celebrate women's suffrage and the many important achievements since, but it is also an opportunity to reflect on how we can achieve full equality for women.
UK news in pictures

Show all 50
When I was first elected to Parliament, I was told by a fellow MP that the lift I was in was "not meant for cleaners". Another former MP, David Heathcote-Amory, saw me and exclaimed "this place is going to wreck and ruin - they're letting anyone nowadays." This was a stark reminder of how much further we have to go to achieve equality for women – and for women from diverse backgrounds, so often forgotten and written out of the history of our struggle.
But instead of striving for equality for all women, the Conservatives have been turning back the clock.
The Tories' failed austerity agenda has targeted women. Eighty-six per cent of the Conservatives' cuts have fallen on women's shoulders, with black and minority ethnic women, disabled women and single mothers hit the hardest.
In addition to tax and benefit changes directly hitting women's pockets, many services that provide a lifeline for women have been forced to close their doors. The Tories cut over a third of all local authority funding to domestic and sexual violence services during their first two years in government, and a third of Sure Start centres have been lost since 2010.
The Conservatives' changes to the law have also taken us backwards. The Government's Employment Tribunal Fees disproportionately impacted women, pricing many out of seeking justice for discrimination in the workplace. The Supreme Court has now declared them unlawful and discriminatory.
The Government also removed Section 40 from the Equality Act, which protected employees against third party harassment. The Presidents Club scandal has further demonstrated why such legal safeguards are so essential.
The Conservatives talk about their commitment to equality, but in reality they are only committed to making announcements.
Dr Rachael Attwood: Remember that the centenary of female suffrage doesn't include all women
Last year they announced a women's centenary fund to enable celebrations across the country. They then took nine months to officially launch it and gave women's groups only four days to apply for funding, resulting in a mere 4 per cent of the funding being allocated in time.
This failure to mark a hundred years of votes for women shouldn't surprise us from a government that tried to take feminism out of the A-level politics syllabus, and tried to make our history curriculum even more male, pale and stale.
The Labour Party is marking the occasion by launching a year-long campaign to celebrate the centenary of women's suffrage and to look at how we can take the next steps to achieve equality for women.
The next Labour government will end austerity, tackle the gender pay gap, end period poverty, extend free childcare provision, and audit all government policy for their impact on women. We will provide stable funding for women's refuges and rape crisis centres and appoint a new commissioner to tackle domestic and sexual violence. We will also introduce a real living wage of £10 per hour – 60 per cent of those currently earning less than the real living wage are women.
But we know there is so much more that can be done. Jeremy Corbyn, myself and members of the Shadow Cabinet will be attending events and meeting women's groups across the country over the coming months to discuss ways in which the next Labour government can tackle the intersecting inequalities facing all women, from all backgrounds. These discussions will culminate in a series of policy announcements at Labour's Women's Conference in September.
So in this vital year, let's come together to celebrate past achievements and ensure we take #TheNextStep to equality for all women.
Dawn Butler MP is Labour's Shadow Minister for Women and Equalities
Register for free to continue reading
Registration is a free and easy way to support our truly independent journalism
By registering, you will also enjoy limited access to Premium articles, exclusive newsletters, commenting, and virtual events with our leading journalists
Already have an account? sign in
Register for free to continue reading
Registration is a free and easy way to support our truly independent journalism
By registering, you will also enjoy limited access to Premium articles, exclusive newsletters, commenting, and virtual events with our leading journalists
Already have an account? sign in
Join our new commenting forum
Join thought-provoking conversations, follow other Independent readers and see their replies