How to participate in today's women's marches if you're a man
Today there are a few steps that those people at the top of the privilege chain can take to ensure these marches serve to mobilise, empower, and unify members of oppressed groups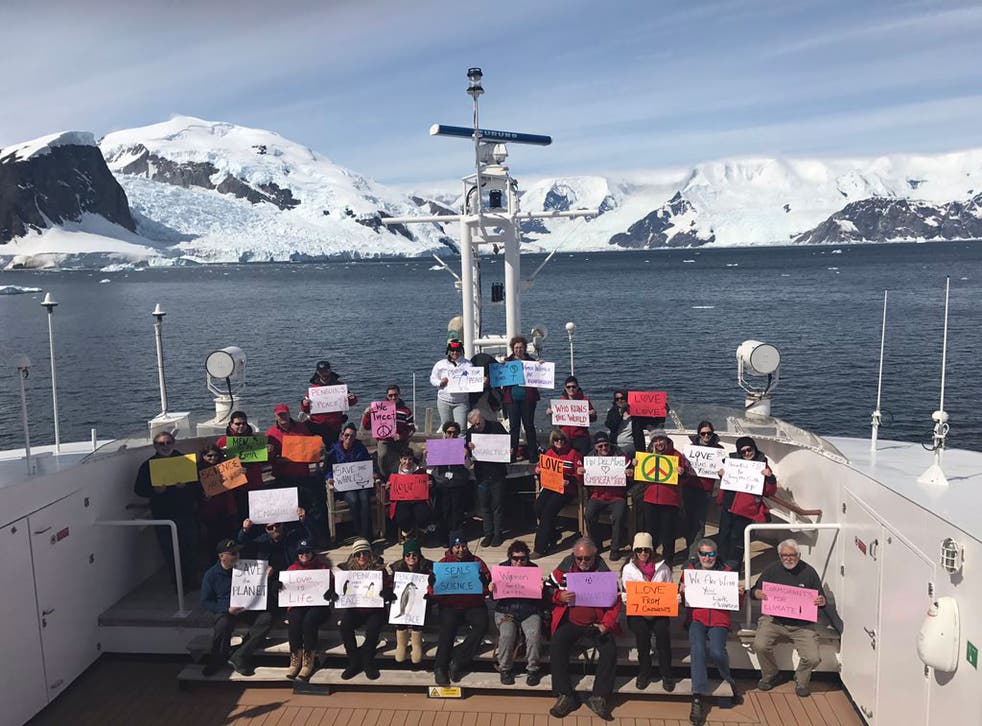 The world of activism is often led by those who shout the loudest. The person in the group with the largest ego, the biggest voice, and the most unshakeable sense of self-belief begins to dominate space and conversation – and then the decision making process.
Unfortunately, this usually tends to be the straight, white, middle class men – the people whose lives are often least affected by the issue at hand. As a queer person, I have been left feeling unsafe and disempowered by this process. This isn't a tirade against these men, but a reminder that we do need to discuss exactly how men should participate in Saturday's women's marches.
Emma Harris is an ex-pat from California who will be walking in London today. "I've had a very hard time as an American woman during the election and transition season with Brits 'mansplaining' the situation to me, so I'm wary of being talked over on the march. I'm also nervous about this because I've had bad experiences at other protests where I've felt erased," she told me.
Trump Inauguration protests around the World

Show all 14
"I've felt alone and useless being so far from home, and the march is one of the first times during this process that I can actually lend my body – which is very much contested territory under Trump's presidency – instead of just participating in online activism."
Emma's point should be taken on in all activist circles. But if you are a man attending a march the first step in being an effective ally on the dawn of Trump's presidency is to recognise that tomorrow's marches are not by, about, and for you. They are for Emma, other women and those who belong to oppressed groups; they are for those who feel fearful as the world turns towards a new political climate that may endanger them.
The Women's March on Washington was organised to unify those who are going to be most affected by a president whose place in the White House was achieved through misogynist, racist, transphobic, homophobic and ableist propaganda. Perhaps the only group the new POTUS didn't attack was straight white men, and probably because he is one himself.
Today there are a few steps that those people at the top of the privilege chain can take to ensure these marches serve to mobilise, empower, and unify members of oppressed groups.
First, be aware what and who you're marching for. Read up, and engage with the need for protests like these beyond this day and this march.
Next, really consider the space you're taking up: physical, audial, and visual space. Make sure people around you can see ahead of them; ensure you aren't shouting the loudest — let women, people of colour, queer people, disabled people shout louder than you.
Alt-right leader Richard Spencer punched in the face during inauguration protest
Think about how the presence of strange men in public space can often be scary or unsafe for women and for other minorities, and be sure to watch your step, your arms and hands when marching. Relinquish your constant right to space and offer it to those to whom it belongs.
Check with your female friends if they want you to go with them. If they want to be with their female friends only, don't be offended. Attend in solidarity anyway, but do so with other people who are happy to march with you. Prioritise the needs, desires and expressions of others: let women stomp, hold the megaphones, be on the frontlines. This all sounds rather obvious, but so often privilege is abused without the abuser recognizing their actions for what they are.
If you're a man in attendance and spend the day "feeling your gender", in the way that women so often do, that's not a bad thing.
So let women and their allies have today, let them give their bodies and take up space in a world that wants to take it away.
Join our new commenting forum
Join thought-provoking conversations, follow other Independent readers and see their replies