Why I'm heading up a campaign to give every European under 25 money to work in other EU countries
Young people should be given €500 to move to another EU country to start an internship, job or company. Only by creating a generation of nomads will Europe cease to disintegrate into a continent of disillusioned nation states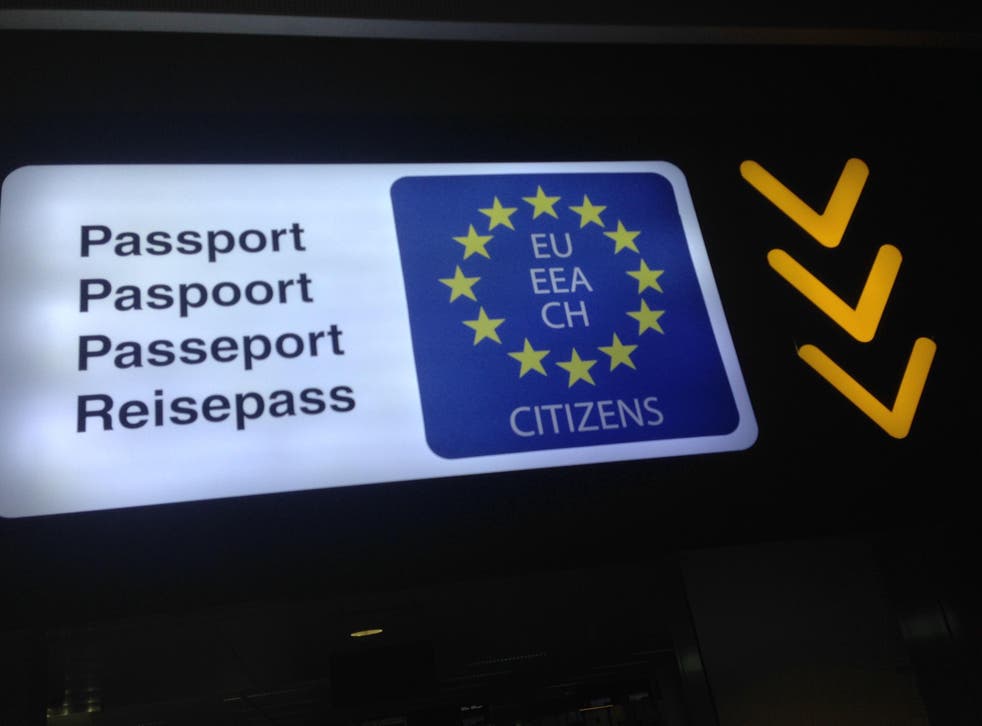 The European Union's current existential crisis doesn't have to do with a rebirth of the nation state as much as it does with the utter failure of Europe's political elites to instil a sense of common shared identity among European citizens. In a world run by baby boomers and seniors whose power is directly derived from the nation state, the obsolescence of the individual European state as the be-all and end-all of modern governance is lost on many political leaders. Others, let's call them closet eurosceptics, are acutely aware of it – so they pay lip service to the European ideal while at the same time refusing to see any power devolve from their respective National Assemblies towards the European Parliament.
To the outside world, there is clearly such a thing as "being European" but it remains a quite nebulous, if not outright negative, concept for most of the continent's citizens. To the simple question, "Do you feel more European or French, Italian, Swedish, etc?" very few people outside Brussels, Strasbourg and a handful of other capitals would answer the former.
Brexit started disintegration of the EU says Italy's Europe minister
To counter this, the EU must start to encourage, through subsidies, the internal migration of young people. Migration has always been mankind's most widely available means of emancipation. But this is the easyJet generation. By subsidising the intra-European migration of young people in the age of low-cost airfare, the EU could foster the shared identity it so sorely needs to survive.
They should set up a fund to finance a monthly subsidy of up to €500 (available for up to a year) to all Europeans under 25 who travel to another EU country to get an internship, job or to start a company. This subsidy would be available to recipients of a new European youth passport – an e-residency platform (like Estonia's) – to which administrative, financial and other information/services would be connected. This would allow young people to circumvent the most common practical troubles faced by temporary residents in a different European country than their own.
Creating financial incentives for young Europeans to embrace this new kind of nomadism would launch a European-wide beauty contest of cities and regions vying to attract youth. "A shift from states selecting migrants to migrants selecting states" is underway, as Peter Sutherland, the UN's special representative for migration, puts it.
In addition, it would also allow us to deal much more fairly with the influx of refugees coming to Europe from war-torn areas of the world. The so-called "refugee crisis" wouldn't be a crisis if Sweden and Germany hadn't taken on the lion's share. Europe's failure to encourage internal migration – the single most effective way of fostering that sense of shared identity and solidarity – is directly to blame for our continent's incapacity to welcome external migrants. If Europeans felt more European, they may well readily welcome their share of refugees.
21 maps and charts which will challenge perceptions of Europe

Show all 21
Finally, as they move around in unfamiliar territory, human beings often learn invaluable skills. As the fourth industrial revolution unfolds and machine intelligence continues to challenge our ability to deal with mass unemployment, it has become obvious that we need to turn masses of job-seekers into entrepreneurs. Migrants are, arguably, by nature entrepreneurial, just as they are natural innovators, adventurers and hard workers. Incentivising our youth to move around is sound economic policy.
The EU is by far the world's single most formidable and exciting political experiment since the creation of the United States of America, a unique example of what can be achieved peacefully by peoples who had been at war against each other for centuries. For young Europeans, post-nationalism is already a reality for many of them. The willingness of the EU's present leaders to finance a professional corollary to the Erasmus student exchange program, one that is open to all young Europeans, not just the privileged few, will make or break the Union.
With such a program, the European youth (Britons included) will have the power to turn the Brexit vote into the swansong of the nation state. Without it, we can kiss the entire European project goodbye.
Felix Marquardt is the President, International, of AI-powered cybersecurity global leader Cylance. He is also the founder of the think tank Youthonomics and initiator of The Future Is Ours campaign launching at Davos in January
Register for free to continue reading
Registration is a free and easy way to support our truly independent journalism
By registering, you will also enjoy limited access to Premium articles, exclusive newsletters, commenting, and virtual events with our leading journalists
Already have an account? sign in
Join our new commenting forum
Join thought-provoking conversations, follow other Independent readers and see their replies