UK weather: Britain set for sudden drop in temperatures after hot spell
Parts of UK to become cloudier, cooler, and unsettled after 21C temperatures this week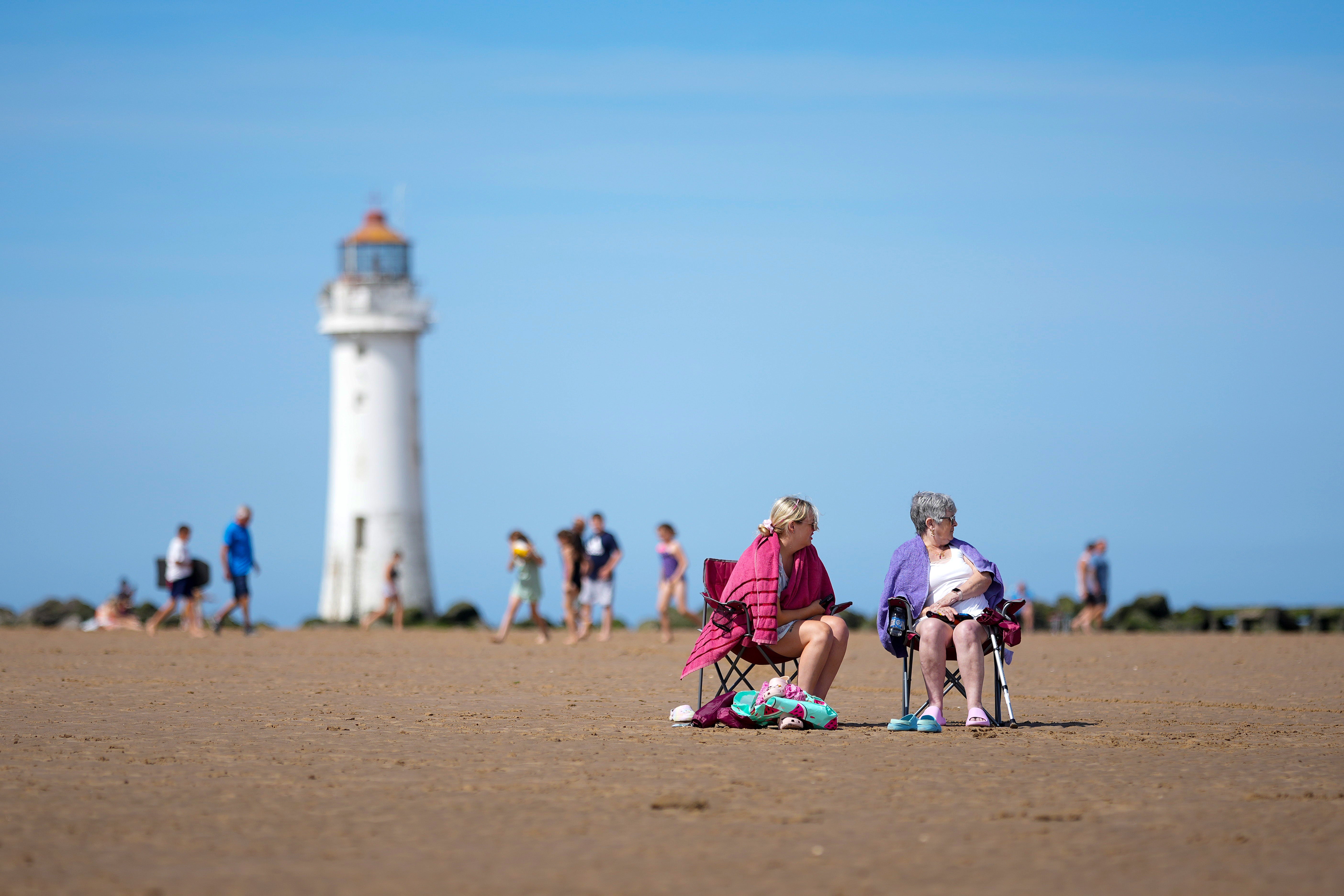 The UK is set to experience a sudden drop in temperatures with cold weather and even snow predicted in the coming days after a hot spell this week, according to new forecasts by the Met Office.
Despite recent warm weather, low pressure is expected to take over early next week, bringing an icy chill, weather maps show.
Overnight on Tuesday, temperatures remained on the colder side after Britain recorded its warmest day of the year this week, with temperatures touching 21C in certain parts.
The mercury is set to start dropping from Wednesday with temperatures expected to be "cooler than recent days", the Met Office said.
On Wednesday, much of Northern Ireland and Scotland saw a chilly but sunny start with showers that will clear in the southwest as the day progresses, leaving southern areas mostly dry with variable cloud, while elsewhere will be fine and sunny, albeit cooler than recent days.
However, from Thursday to Saturday, the country will gradually become cloudier, cooler, and unsettled, with rain or showers affecting many areas by the end of Saturday.
In the weekly forecast, unsettled conditions are also expected on Sunday, with showers or longer spells of rain for most areas. Although some sunny spells are expected away from more persistent areas of rain, windy conditions are expected further north.
The start of the following week is expected to see a north-easterly flow across northern areas, leading to temperatures widely below average and the risk of a wintry shower.
Further south, there is more uncertainty with a chance of more organised rain at times, but a mixture of sunny spells and showers for most.
The risk of rain and wintry showers affecting northern areas will reduce through the period, while more settled conditions further south may be replaced by an increasing likelihood of cloud and rain.
Although temperatures will be below average early in this period, they are likely to return to around average soon.
Join our commenting forum
Join thought-provoking conversations, follow other Independent readers and see their replies