UK weather: Yellow warnings for snow and ice in place across the UK
Warnings come as the River Thames freezes over for the first time in over a decade.
Bethany Dawson
Saturday 13 February 2021 15:27 Comments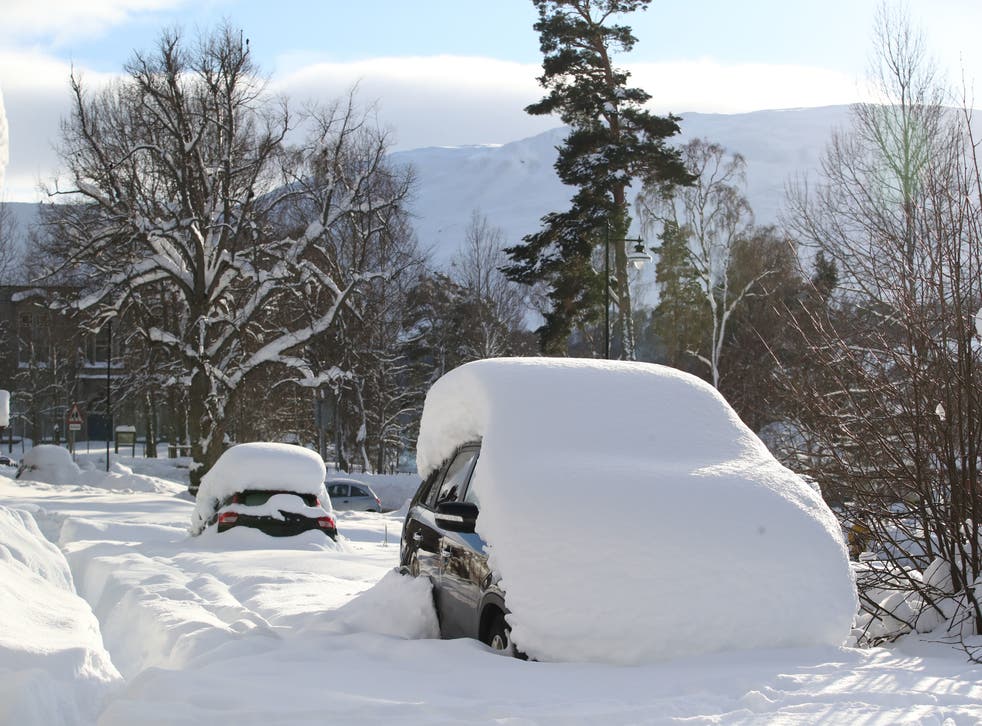 As the cold weather continues, the Met Office has six different yellow weather warnings for snow and ice covering Scotland, Northern Ireland, Northern England, Wales, and parts of South West England.
Saturday will see snow in Northern Ireland, Wales, South West England, and parts of Scotland.
The Met Office warns that in affected areas, people should expect travel disruption, potential injuries from slips and falls due to ice, and that rural communities may become isolated.
These warnings come as the River Thames froze over on Thursday night for the first time in over a decade.
Most Met Office warnings will disappear by 10pm on Saturday, leaving Sunday with warnings for only Scotland and Northern England.
Sunday will see weather warnings in the South of England dissipate, and will also bright sunny spells in Eastern England.
Whilst pleasant for some, Sunday will also bring outbreaks of rain across Northern Ireland which will spread into Scotland and western Britain, with showers pushing south-eastwards during the evening.
Saturday sees the majority of the UK have highs of just one-degree celsius – with most people having a day of freezing temperatures.
Sunday will bring a slightly milder day for most, with highs of 10 degrees in South West England and Wales, and the rest of the UK sitting at around 5 degrees.
The new week will see these temperatures start to thaw, with all Met weather warnings disappearing by Monday morning and temperatures into double figures across the country.
Recent days have seen record-breaking cold temperatures, and snow and ice closing covid vaccination centres.
Looking at the weekend weather, Chief Meteorologist Neil Armstrong, said: "There are still some wintry hazards to get through over the next few days, with low temperatures, strong winds and further snow especially in Northern Ireland.
"On Sunday there is a risk of freezing rain over the high ground in Scotland and northern England, with further snow in the Scottish hills before turning to rain as the warm air takes hold."
Register for free to continue reading
Registration is a free and easy way to support our truly independent journalism
By registering, you will also enjoy limited access to Premium articles, exclusive newsletters, commenting, and virtual events with our leading journalists
Already have an account? sign in
Join our new commenting forum
Join thought-provoking conversations, follow other Independent readers and see their replies