Winter, sadly, is upon us. But, like splashing out on a new jacket to get you through to March (or April or May), investing in good skincare that counteracts the drubbing that exposed body parts may take, is an excellent way to offset the misery of frosty mornings and near-constant darkness. Special attention should be paid to the more sensitive skin of the lips and around the eyes, with a more nourishing moisturiser used to offset the drying effects of the cold air and central heating. And while deep cleansers unclog pores from excess oil produced in the hot summer months, lighter variants, and a more sensitive shaving regime, should be sought for winter. The key is to try a few things out, listen to your skin, and stick with what works. 
1. Neal's Yard Vitamin E & Avocado Night Cream, 50g: £21.50, Neal's Yard Remedies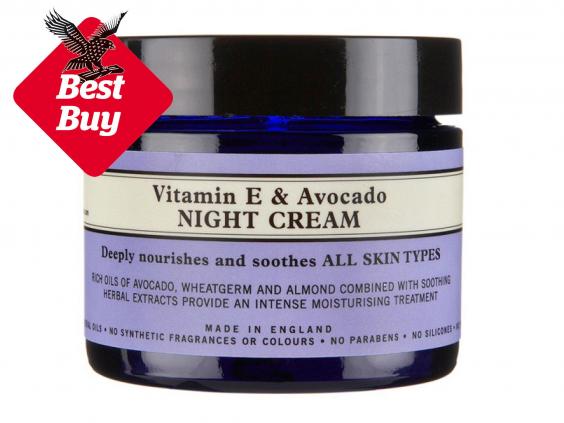 Since setting up in London's Covent Garden 35 years ago, Neal's Yard has built a stellar reputation for skincare products that burst with all the nutrients and extract that Mother Earth has to offer. This night cream is a case in point, packing a punch with its vitamin-rich blend of avocado, almond and wheatgerm oils. Many night creams fail to deliver on their promises, but experts in the field say Vitamin E is one ingredient that it's worth applying to the skin before sleep. By halting any sun damage that may have been triggered during the day, there's strong evidence a product like this can prevent the formation of new wrinkles. It leaves skin feeling silky and richly nourished with a healthy suppleness that increases with use. 
2. Nivea Men Active Energy Fresh Look Face Wash Gel, 100ml: £2.20, Superdrug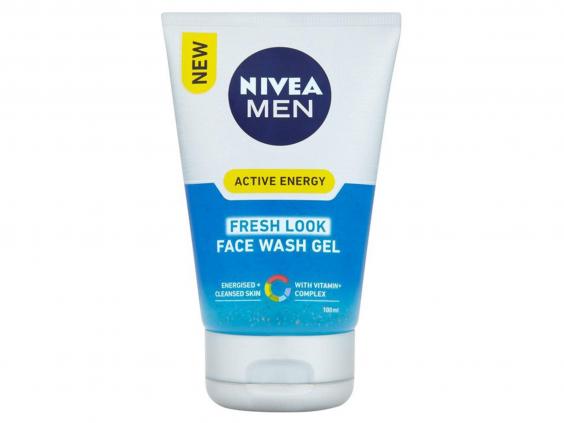 Nivea has long delivered reliable skincare options at excellent value. Its Active Energy Fresh Look Face Wash Gel is the closest the brand has to a "premium product", breaking out of the straightforward "wash" and "moisturise" brackets that define its product range. A rich cleanser, this face wash contains the key vitamins needed to replenish weather-worn skin along with exfoliating ingredients to strip dead cells and unblock pores. Cleansed, tick; energised, tick. 
3. Lavera Men Sensitive Smooth Shaving Foam, 150ml: £6.95, Feel Unique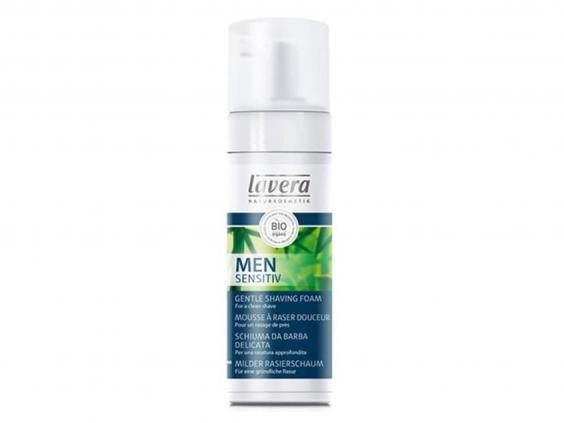 As the mercury drops, a good shaving regimen becomes ever-more important. The abrasion of a razor can further aggravate already stressed skin. The best way to counteract this is with a soothing shaving foam and an aftershave balm, in conjunction with your usual routine. All-natural German brand Lavera has been making skin products that use organic vegetable ingredients since 1975. This shaving foam, made with bamboo and aloe vera, is one of its star products.
4. Malin + Goetz Mojito Lip Balm, 7g: £10, Niven & Joshua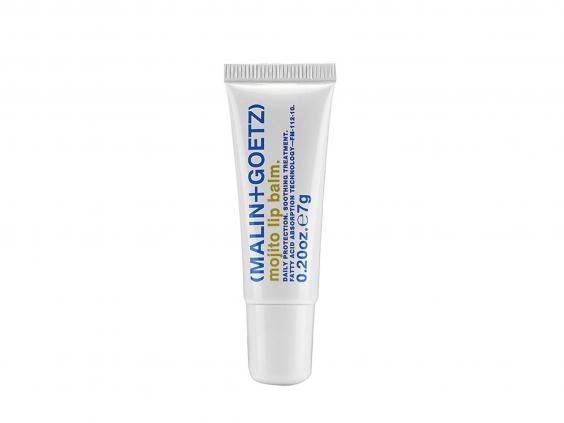 Do not overlook the lips. The mouth is often the first place to show signs of cold weather, thanks to peeling skin and cold sores. That's because your lips only have three to five layers of skin, compared to roughly 16 on the rest of the face. Splash out on Malin + Goetz's Mojito Lip Balm for a product that offers both style and substance. While it may taste like your favourite cocktail, the all-natural, colour-free and paraben-free lip balm works to keep your chops perfectly hydrated. If any brand knows best how to do this, it's Malin + Goetz, originally founded with the express intention of meeting the different needs of sensitive skin.
5. Clarins Active Hand Care, 100ml: £16, Clarins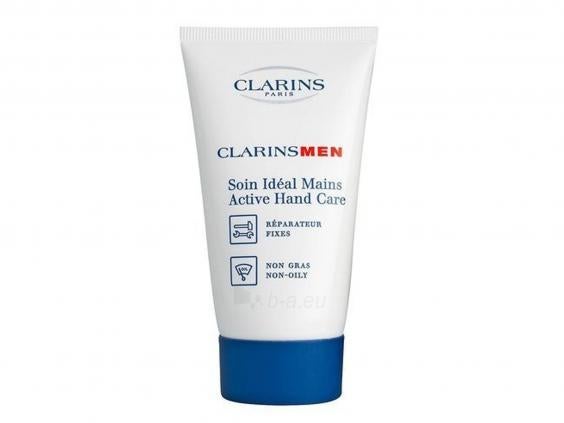 While some men pride themselves on being the rough-handed burly type, others opt for better-tended extremities. Along with your face, your hands are the part of your body on display the most – and at the mercy of the elements all day long. In many professions, a good handshake is key. Clarins Active Handcare protects and nourishes the skin on your hands nicely. A semi-matte protective barrier, boasting nutrient-rich Bison Grass, Ginger and Purslane, this is a big hitter from the Clarins range – which offers 20 scientifically-honed products catering for your each and every need. Instantly eradicates any signs of dryness, leaving the skin on the hands plumped and with a healthy shine. 
6. Kiehl's Age Defender Eye Repair, 14ml: £28, Kiehl's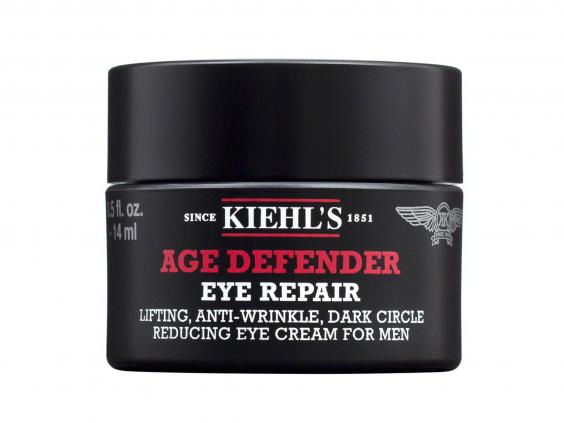 Like the thin layer of skin on the lips, the area around your eyes should be given extra attention, especially when subject to cold weather. And with the same inevitability that February follows January, ageing besets us all. Stave off both the cold and tell-tale signs of advancing years with this cream. Rye seed extract, great at firming and smoothing skin, omega 3-rich linseed extract and caffeine, which reduces puffiness, combine to make this a winner worth its price tag. A smidgen twice a day will combat crows' feet and dark rings – and provide protection from harsh conditions. 
7. Dr Jackson's Face Oil, 25ml: £30, Look Fantastic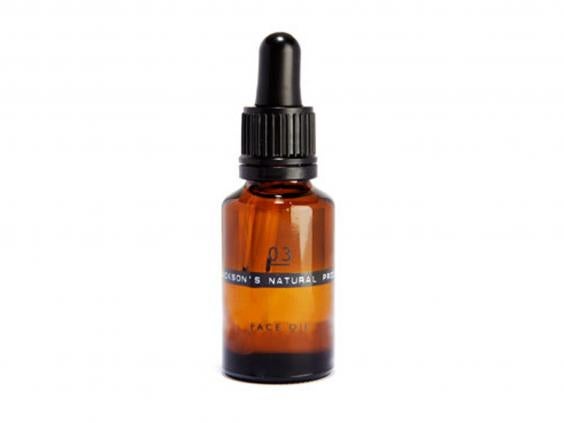 This is another brand that showcases the best of natural ingredients. Dr Simon Jackson spent two decades studying indigenous plants, travelling from the Amazon to Sub-Saharan Africa and London's Kew Gardens. This moisturising oil blend – containing the oils of baobab seeds, marula seed, calendula flower and arnica – is a versatile little thing. Apply straight to the face (it's great after shaving), massage through the hair, or rub on to dry cuticles – it does the lot. The stylish, to-the-point packaging wins extra points too.
8. Aesop Elemental Facial Barrier Cream, 60ml: £39, Cult Beauty
Packed with essential oils and extracts, including lavender, rosemary, tangerine peel and ginger root, this blockbuster cream from Aesop will leave skin rejuvenated and with a balanced finish. With the consistency of warm butter and the aroma of a garden in late summer bloom, this is especially welcome in the depths of winter. A must-have for those who spend a lot of time outdoors, and ideal for ski trips or hiking holidays. Apply as needed, but go careful – overuse of this thick cream can lead to outbreaks, especially on sensitive skin. 
9. Algenist Perfect Clarifying Pore Corrector Mask, 60ml: £44, Space NK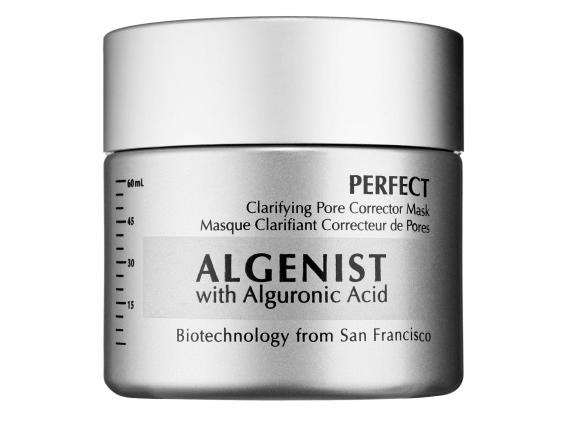 With its rich reddy-brown colour and a clay-like texture, this pore corrector mask from Algenist is a fantastic once-a-week treatment. Combining Alguronic acid with charcoal and red algae extract, a weekly dose makes up for any wear and tear your skin has endured. Algenist prides itself on producing products rooted in science, claiming to have harnessed the regenerative qualities of microalgae, a deeply nourishing species of aquatic plant life. The Clarifying Pore Corrector Mask also exfoliates, giving your skin the full 360 treatment in just one product. Visible effects from first use. 
10. Colbert MD Stimulate Serum, 30ml: £135, Space NK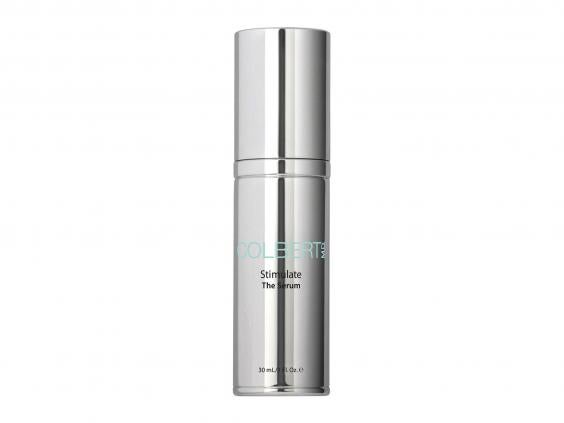 Born out of the experience of skincare specialist David Colbert, who heads up a renowned skincare clinic on New York City's Fifth Avenue, Colbert MD's Stimulate Serum promotes new cell growth beneath the skin's surface. Containing Gotu Kola, a herbaceous plant native to the wetlands of Asia and long-used in Chinese medicine, this serum delivers an injection of collagenic building blocks, with which the skin can replenish itself. Arabica coffee extract reverses damage caused by "free radicals", which are cells found in the likes of cigarette smoke and car fumes that break down the skin, while Glycolic acid leaves the skin with a smooth, silky texture. Apply daily, after cleansing and before moisturising. Love and science, all in one.
The Verdict: Men's skincare products
It's a tough call between Aesop and Neal's Yard, but the latter just about pips it. Beautifully packaged, and with an ethical heart, this UK-based brand deserves all the love it can get. And at a price that won't break the bank, you'll have change for a hot toddy. 
IndyBest product reviews are unbiased, independent advice you can trust. On some occasions, we earn revenue if you click the links and buy the products, but we never allow this to bias our coverage. The reviews are compiled through a mix of expert opinion and real-world testing