Laptops and desktop computers have to do a lot of work nowadays – doubling as stereos, TVs and games centres – but with so many of today's small computers packing equally small speakers, getting a good replacement pair can bring your films and music to life. We picked through everything on the market, testing for volume, clarity, bass, ease of use, looks and any extra techy additions, to ensure that you can get the most out of whatever you're doing with your computer.
1. Trust Raina 2.1 Subwoofer Speaker Set: £15, amazon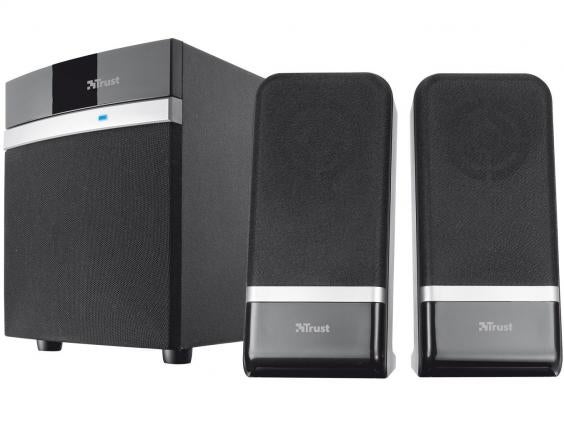 One of the cheapest sets of speakers with a subwoofer on the market, these make a lot more sound than their small price might suggest. They're USB-powered and, while they're not as good-looking as some, the sound is fine for everyday home use.
2. Logitech Z120: £11, amazon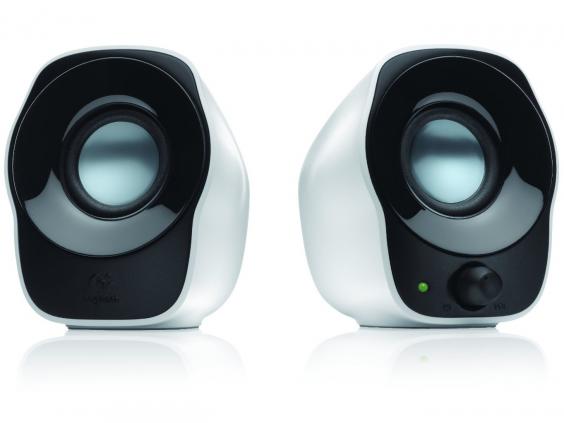 As tiny in stature as they are in price, these neat, super-portable, USB-powered speakers can be plugged in wherever they're needed, including to your smartphone or MP3 player. Despite being small, they're a vast improvement on most inbuilt speakers.
3. Paradigm Millenia CT: £799, Paradigm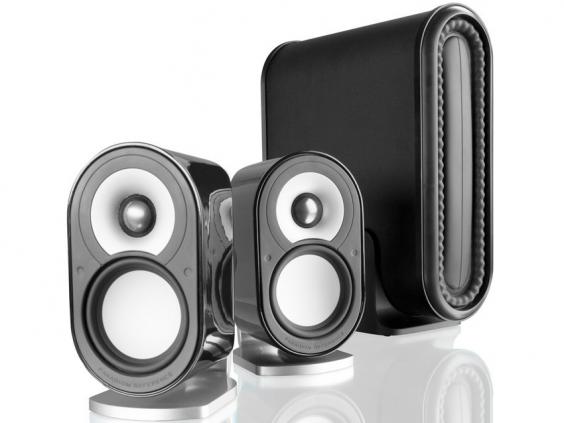 Expensive, but beautifully formed, these are designed to turn your computer or ­­­­­­­TV into a home cinema without taking up much space. Use them wireless with enabled devices or plug them in as suits – these will do the job either way.
4. Edifier E10BT Exclaim: £74, amazon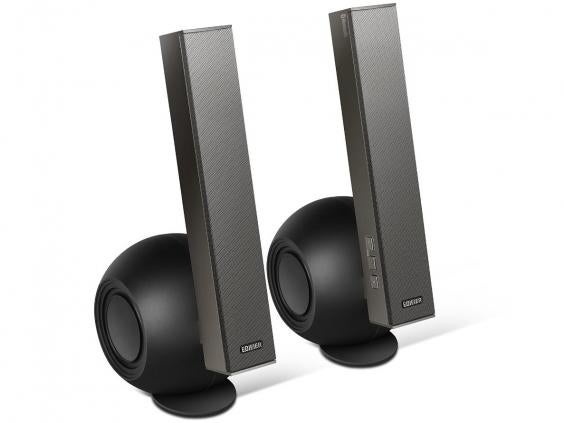 This slightly odd-shaped design conceals six speakers in one, which helps produce a rounded sound wherever you use them, and the Bluetooth connection means that they don't even need to be plugged in to the PC.
5. Harman Kardon SoundSticks: £99, amazon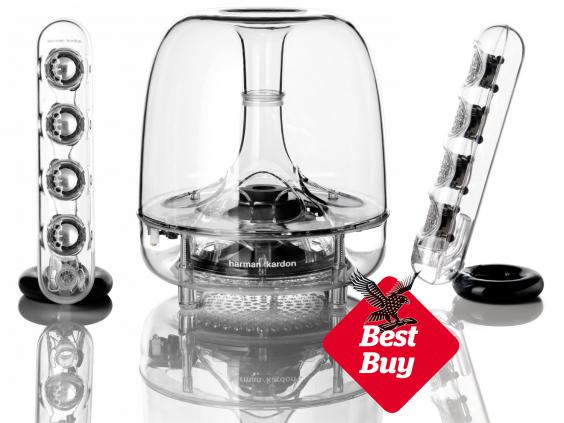 As well as their unusual transparent design, these speakers from the American brand make themselves known with bright, loud sound, too. A big, bubble-style subwoofer provides plenty of bass, while the sticks give loud and clear treble.
6. Logitech Z323: £69, amazon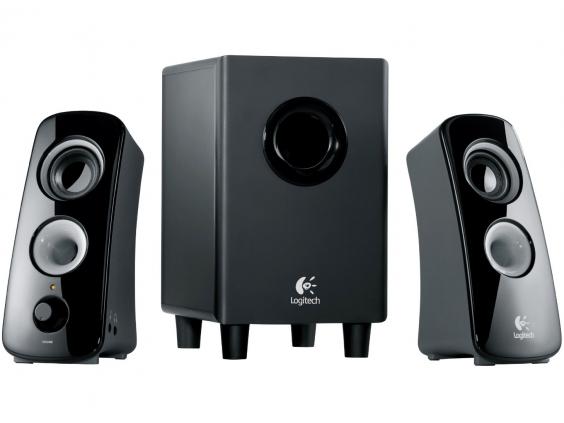 These are straightforward and sound great. Kicking out big, 360 degree audio, they'll make enough noise for a large room or open-plan living space, and they've also got extra inputs so you can use with an MP3 player or other device.
7. Creative GigaWorks T20 Series II: £55, amazon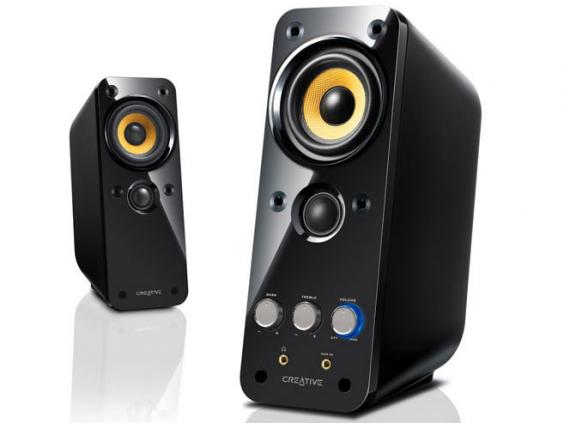 These sound –­ and look – like far more expensive speakers of the kind that you might see on a recording studio wall. While they don't come with a subwoofer, they kick out loud, high-quality sound and have dials for adjusting volume, bass and treble.
8. Anker A7908: £24, amazon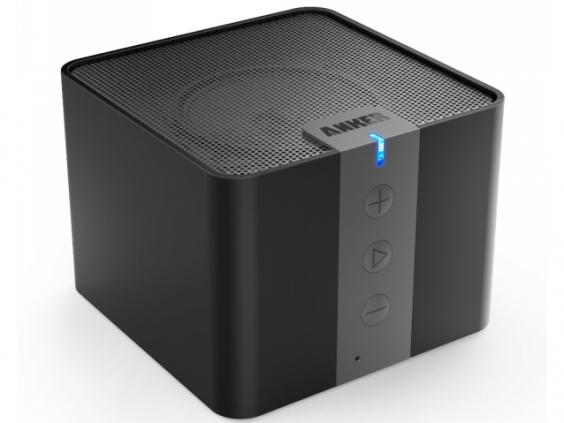 This speaker's compact size and Bluetooth connection mean that it can be used with almost any device, at home or on the go. It gives a surprisingly strong sound for its size and the battery lasts a full day of playing without being plugged into the mains.
9. Logitech Z906: £285, amazon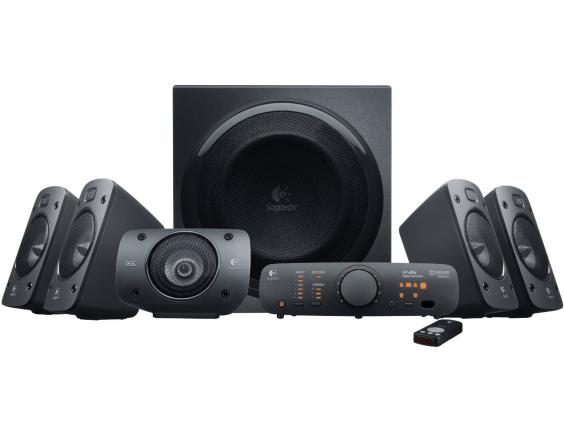 If you're looking to turn your computer into a full home cinema, these pack everything you need. They channel sound from your PC, TV box or games console, all controlled from a special remote, and boast full surround sound, with plenty of low-end for action films and basslines.
10. Eclipse TD-M1: £999, eclipse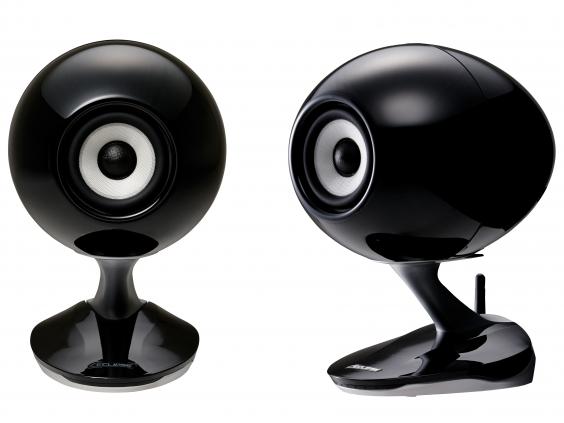 These speakers are specially designed so that their shape doesn't interfere with the sound, making them clear and precisely accurate. As well as giving a powerful sound, there's an app to adjust the LED brightness and turn them on and off and they're AirPlay-enabled so you can connect wirelessly.
Verdict:
At a relatively slim price for the stunning engineering and sound that you get, Harman Kardon's SoundSticks are the perfect choice for making your PC into a fully-rounded entertainment system, though make sure you like the look of them, or are able to tuck them away – the transparent bubble shapes aren't for everyone. If you're looking for something a little more traditional, then the Creative GigaWorks T20 Series II kick out a similarly lush – though perhaps not as rounded – sound in a much less eye-catching box.
IndyBest product reviews are unbiased, independent advice you can trust. On some occasions, we earn revenue if you click the links and buy the products, but we never allow this to bias our coverage. The reviews are compiled through a mix of expert opinion and real-world testing