Choosing a new duvet isn't easy, especially when the seasons are changing. Before you know it, your head will be full of phrases like "tog ratings" and "fill power", but you may be none the wiser. Here's our step-by-step guide.
First, choose the right bedding for the weather. While some duvets are suitable all year round, most have different seasonal options, based on tog ratings. Generally speaking, the higher the tog rating, the warmer the duvet, with anything up to 7.5 suitable for warmer months; 7.5-10.5 for spring and autumn; and anything over 10 tog for winter. Some can be bought as all-season sets, with a lightweight duvet of around 4.5 tog and a warmer duvet of around 9 tog, which can be buttoned together to create a fantastically warm 13.5 tog duvet for winter.
Next, think about the materials, researching the benefits of the different kinds available. Some synthetic microfibre duvets, for instance, can be great for allergy sufferers, while down and silk can feel more luxurious and soft. But don't stop there – you'll need to work out exactly which synthetic or natural filling to go for. If you're opting for down, for instance, will duck or goose suit your needs best, or might you prefer a blend of feather and down (for example, if you prefer more weight over you at night)?
Check how evenly distributed the filling is – there's nothing worse than waking up freezing, realising that it's all disappeared down to your toes, whilst the rest of your body is essentially lying under a sheet. Finally, consider the quality of the casing and if you prefer fluffy, full bedding or a thin layer – and don't assume the fluffier it is, the warmer it is as the opposite can be true, depending on the filling. 
You'll be spending up to a third of your time under your duvet and a good one should last 10 to 20 years if properly maintained, so it's important to get it right.
1. Snuggledown Rest and Rejuvenate: from £55, John Lewis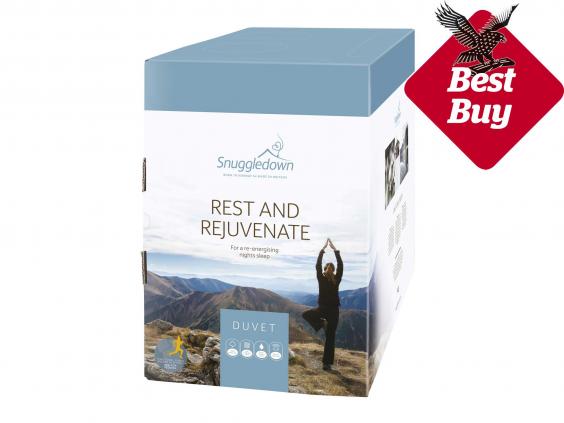 This all-year-round duvet is made from hollofil, a light but insulating synthetic fibre. It aims to regulate your body temperature in the same way as high-tech sportswear – that is, drawing heat and moisture away from the body, preventing overheating, even on really hot summer nights. 
2. The White Company European Down Duvet: from £95, The White Company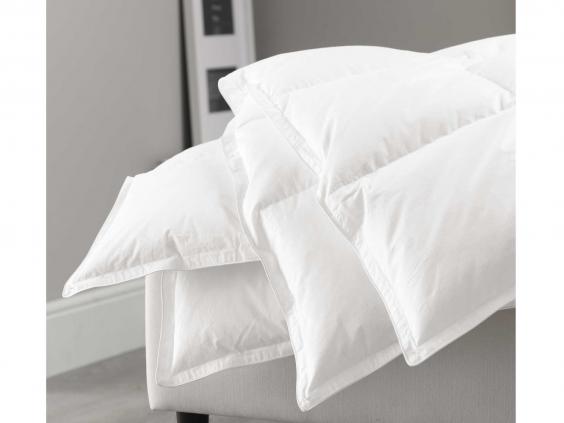 This luxury blend of feathers and down is ideal for those who don't like the feeling of too much weight over them. It's beautifully finished, with even distribution, and is machine washable to help kill any dust mites. There are three different tog options available – 4.5, 9 and 13.5.
3. Ikea Sotvodel: from £35, Ikea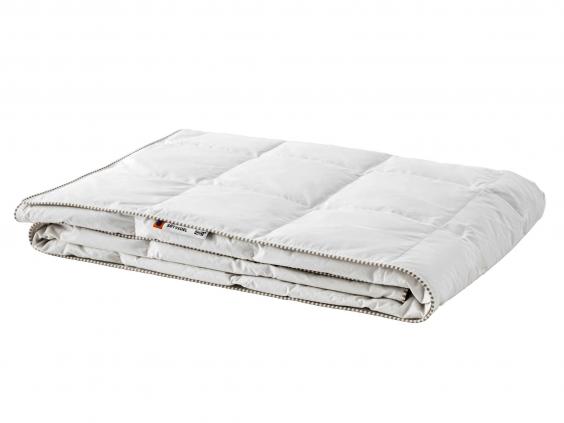 Ikea's duvets tend to be on the thin, cooler side, so not much cop for those who prefer to feel like they're cocooned while they sleep. But if your preference is less filling, this duvet – made from a mixture of down and feathers - is breathable, very evenly distributed and washable at 60 degrees. 
4. Devon Duvets Wool Duvet: from £100, John Lewis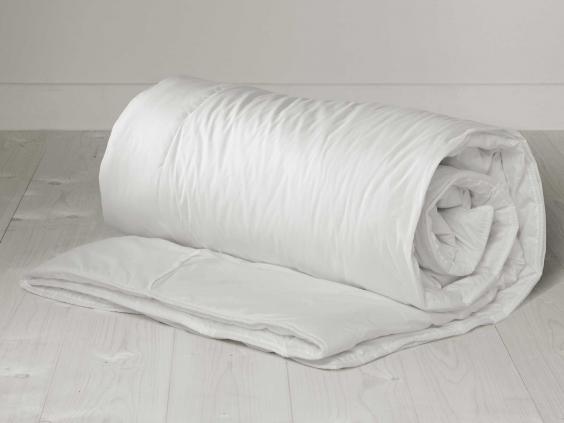 Each of these natural, breathable wool duvets is handmade in a Devon workshop, using wool from pure breed Texel sheep in a natural cotton case. Great for allergy sufferers, due to the natural properties, we found the filling evenly spread and it's long-lasting too. Light or medium weights available.
5. The Fine Bedding Company Boutique Silk Duvet: from £55, Amazon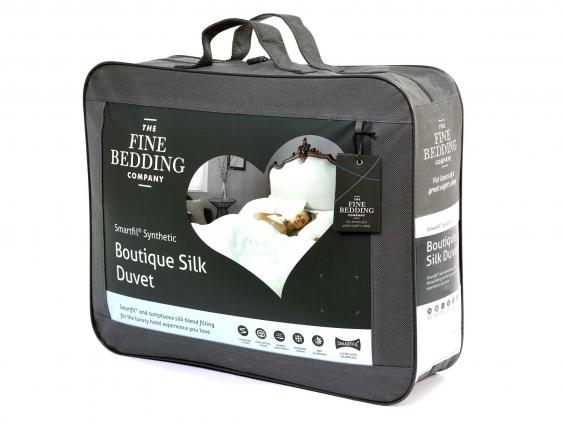 This silk duvet is so fluffy that it almost feels like you're sleeping under a cloud. Available in three different tog options – including a four season tog variation which combines the lightweight and medium weight together for winter – it is fantastic quality, particularly for the price. 
6. Soak & Sleep Hungarian Goose Down Duvet: from £80, Soak & Sleep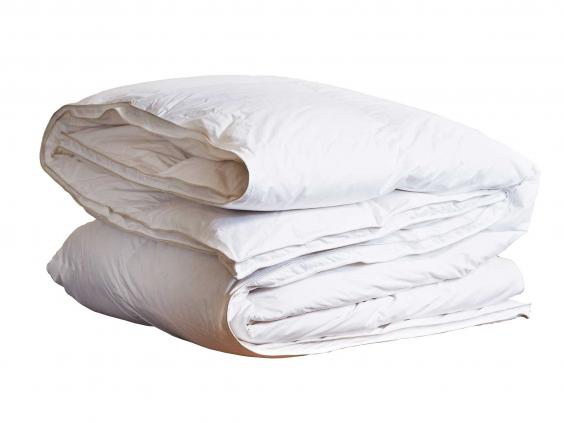 This company has a great range of duvets in wool, microfibre and down, our favourite of which is the best-selling Hungarian goose down version. The summer weight 4.5 tog ensures a cool temperature, while the bouncy down still provides the cosy touch. Those prone to the cold may want the 9 tog.
7. Debenhams Anti-Allergy Duvet: from £34, Debenhams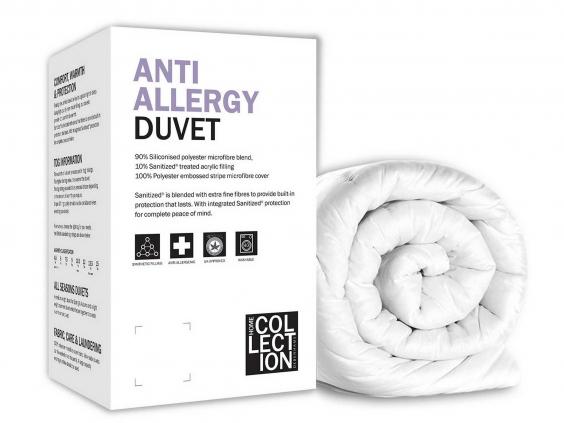 Allergic to house dust, mites or mould? This microfibre duvet is approved by Allergy UK and will help you get that uninterrupted night's sleep. That said, this is the duvet of choice for many non-allergy sufferers too, on account of being so cosy and plump – just the kind of duvet that makes you look forward to bedtime.
8. Fogarty Wool Duvet: from £49, Amazon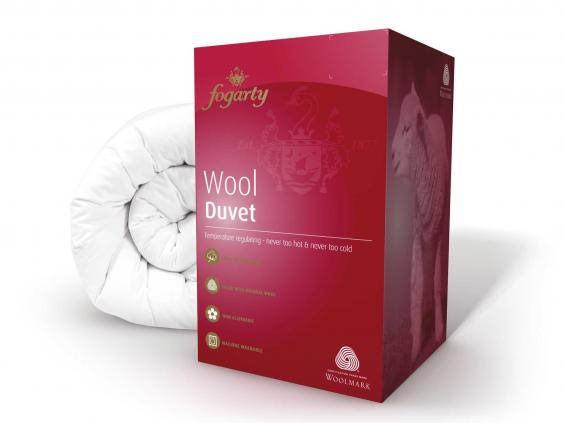 Often considered best for winter, wool duvets in fact have brilliant cooling qualities for summer too, making this a great all-year-round solution. Indeed, when the temperature rises, moisture naturally escapes from the duvet, allowing the body to cool down quickly, while on cooler evenings, wool fibres form a naturally insulating layer, keeping body heat under the duvet. Great for allergy sufferers.
9. Tielle Pure Duck Down Duvet: from £100, Tielle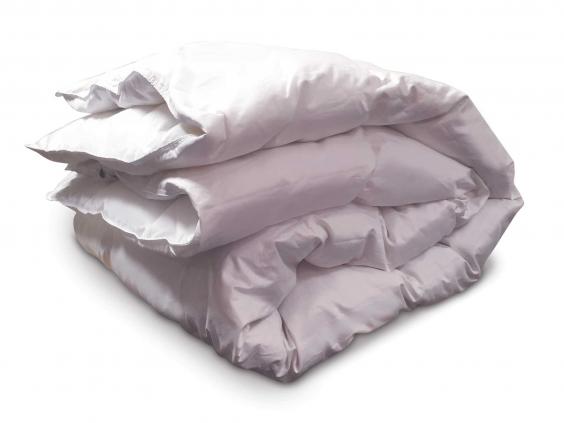 Made from 95 per cent duck down, this duvet is incredibly light, yet it's extremely cosy, making it the duvet of choice for many five-star hotels. The 100 per cent cotton percale casing with piped edges all helps with the luxury feel and there's both a 4.5 tog (best for this time of year) and 10.5 tog available.
Verdict 
The Snuggledown Rest and Rejuvenate should take you to the land of nod nice and swiftly, while keeping you at a comfortable temperature throughout the night. And if you prefer a natural filling, our vote goes to Devon Duvets.
IndyBest product reviews are unbiased, independent advice you can trust. On some occasions, we earn revenue if you click the links and buy the products, but we never allow this to bias our coverage. The reviews are compiled through a mix of expert opinion and real-world testing
Reuse content