Whether you are new to gardening or simply wish to give the contents of your tool store an overhaul, it can be tricky deciding what implements you'll really need to help keep Mother Nature on the straight and narrow.
There's a shedload of companies out there, with tools to suit all budgets, so how do you decide which ones are right for you? As a rule, try to avoid the false economy of buying the cheapest you can find – if you are prepared to pay a bit more you'll end up with a tool that's strong enough for purpose and will survive heavy use. Most modern garden implements come supplied with a decent guarantee against breakage, so whilst they may not be able to survive two world wars like the tools in your granddads shed, they should at least outlive your allotment tenancy.
It's important to keep your tools in tip-top condition, so always clean them after use. Remove sap and resin from shears and secateurs by using a drop of white spirit on a rag, scraping any stubborn stains with the nail of your thumb. Give the blades a squirt of WD-40 for good measure before stowing away safely in your shed. Once a year, give any wooden handled tools a rub down with linseed oil. This will keep the wood supple, help prevent cracks and ensure years of faithful gardening service.
Here's our list of the best, most essential tools on the market that won't dig a hole in your bank balance.
1. Fiskars Xact Digging Spade: £24.54, my-tool-shed.co.uk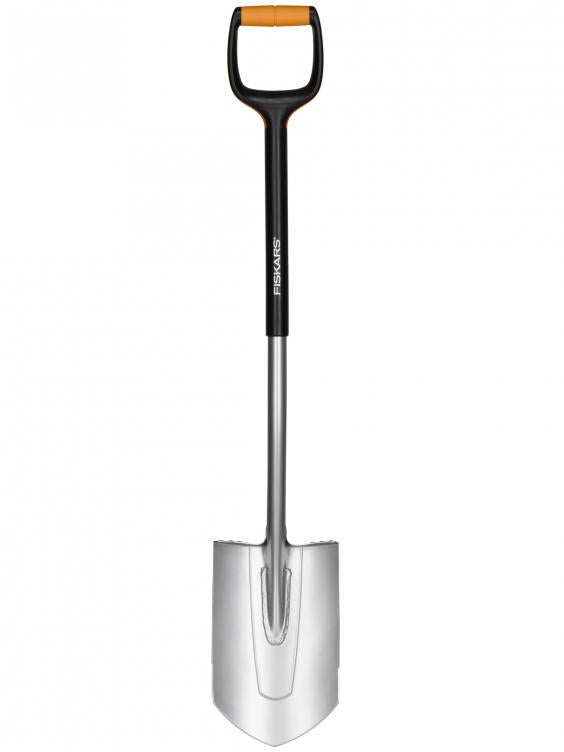 This might not look like a traditional spade, but it's remarkably well balanced and tough to boot. Equipped with a pointed, reinforced steel head, it's capable of slicing through the stoniest of ground.
2. Roughneck 5lb Mattock: £24.99, homebase.co.uk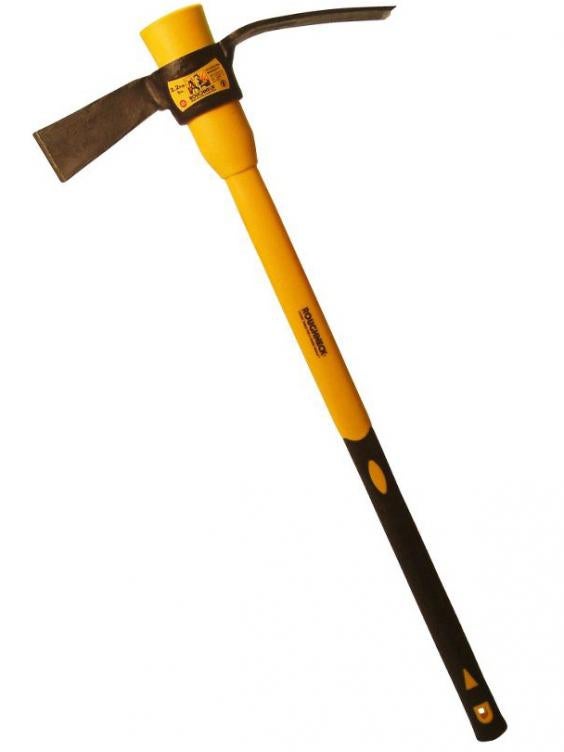 For those hefty gardening tasks, use this for ground clearing, unearthing roots and stones or trench digging. This two-handed implement has a high-density fiberglass shaft and two super-sharp cutting heads which will both deliver, and take, plenty of punishment.
3. SmartFit Telescopic Hedge Shear: £32.38, my-tool-shed.co.uk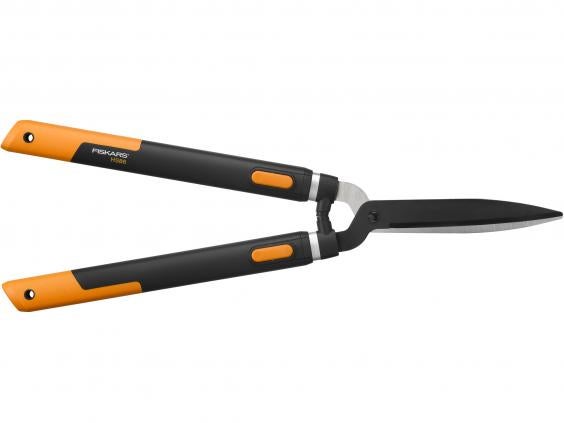 This is light yet robust enough for general hedge and tree maintenance, and the handles can be telescopically extended forgetting to those hard-to-reach areas.
4. Bulldog Border Fork With Soft Grip Handle: £24.95, sam-turner.co.uk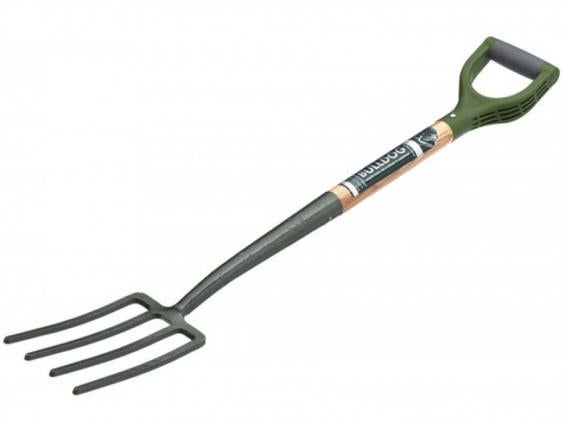 A strong, versatile border fork will make light work of most garden and allotment tasks. Forged from a single piece of steel it's built to last and will see you through many years.
5. Bentley National Trust Lawn & Leaf Rake: £24.99,buydirect4u.co.uk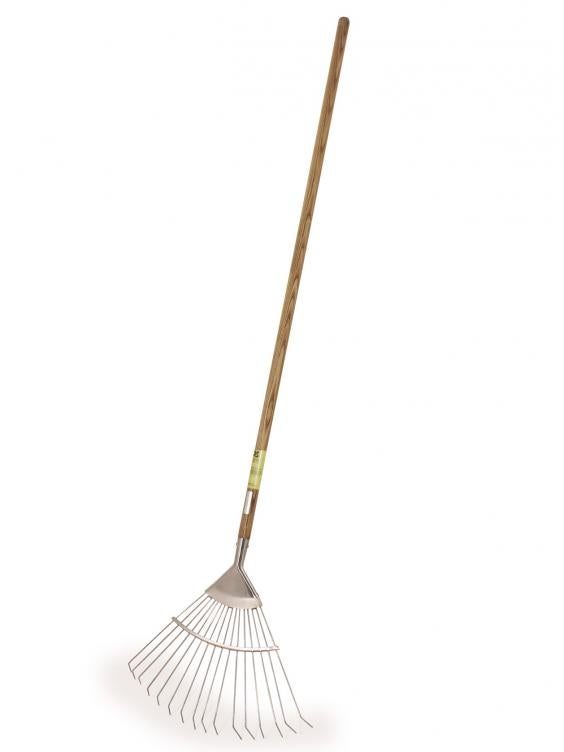 Traditionally styled with a solid ash handle, this has a decent sized head for gathering leaves and garden detritus from tricky border areas, and the robust steel tines will make short work of scarifying your lawn come autumn.
6. Spear and Jackson Select Tanged Trowel and Fork: £9.99 each, homebase.co.uk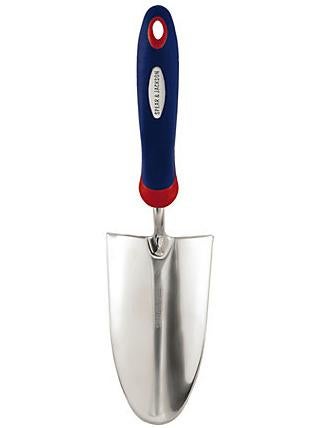 These will probably be the most used tools in your garden armoury, ideal for planting, poking, weeding and removing cat deposits from your raised bed. This pair comes with soft, non-slip handles and they have polished stainless steel heads for maximum rust resistance.
7. Trug: From £1.75, wilko.com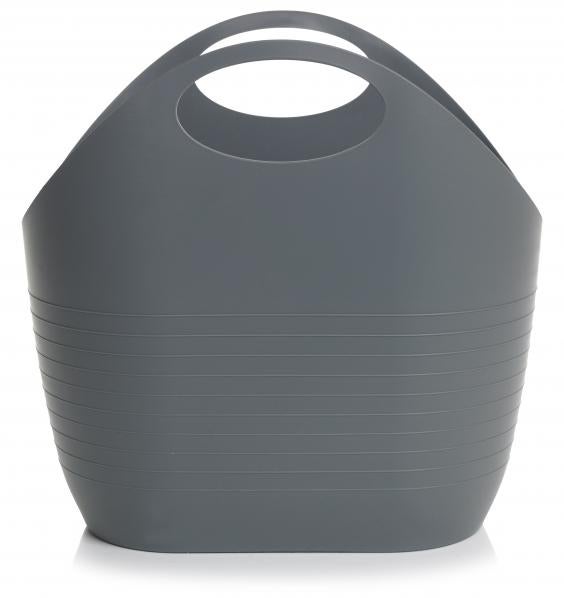 These bargain trugs from Wilko are lightweight, flexible and easy to carry. Useful for shifting compost and weeds, or bringing home a harvest, they're also tough enough to transport your garden tools.
8. RHS Stainless Block Paving Knife: £9.95, homeandgardencentre.co.uk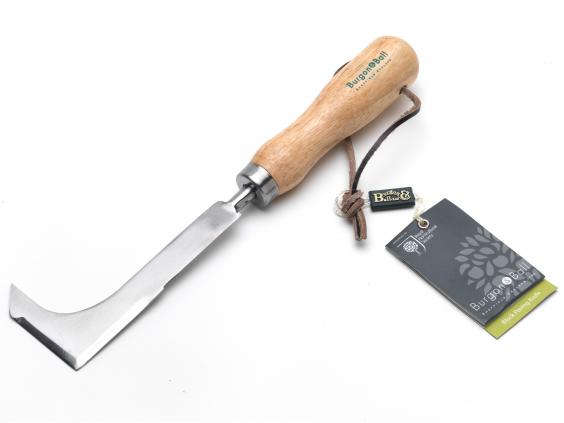 One of the handiest tools in the shed, these are great for cleaning between paving slabs (but also brilliant for keeping the weeds at bay in unkempt lawns and for cutting and furrowing duties down on the allotment.
Buy now
9. Spear & Jackson Elements Dutch Hoe: £12.86, crowders.co.uk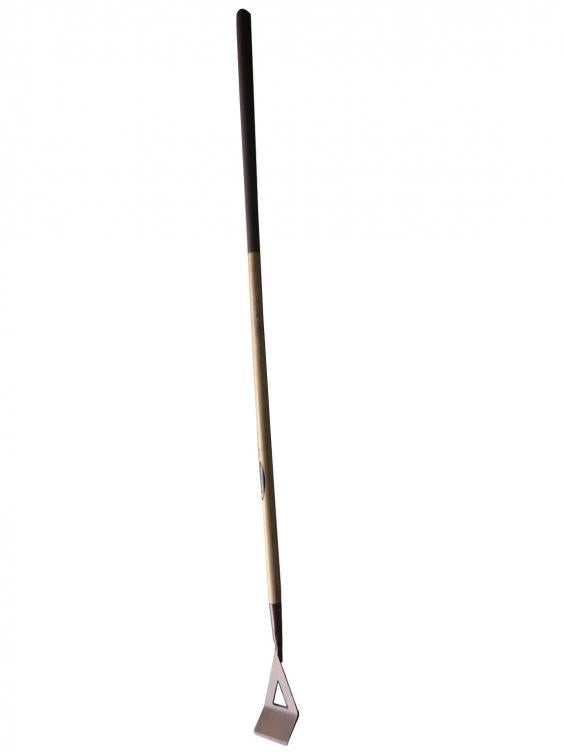 If you have large areas to cultivate large areas, this long-reach tool will make short work of any weed-infested vegetable beds. Its hardwood shaft makes it light than it looks, too.
10. RHS Bypass Secateurs: £16.95, homeandgardencentre.co.uk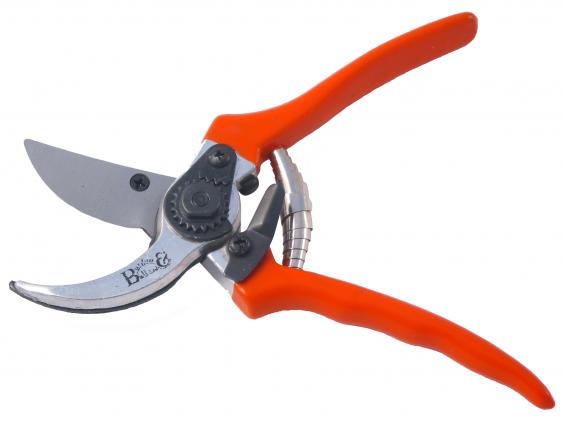 These secateurs are a steal. Rugged, and razor sharp, they come complete with spare blade and spring. The eye-catching orange handles should prevent them from being accidentally thrown away with the clippings.
11. Bentley National Trust Edging Knife: £19.99, buydirect4u.co.uk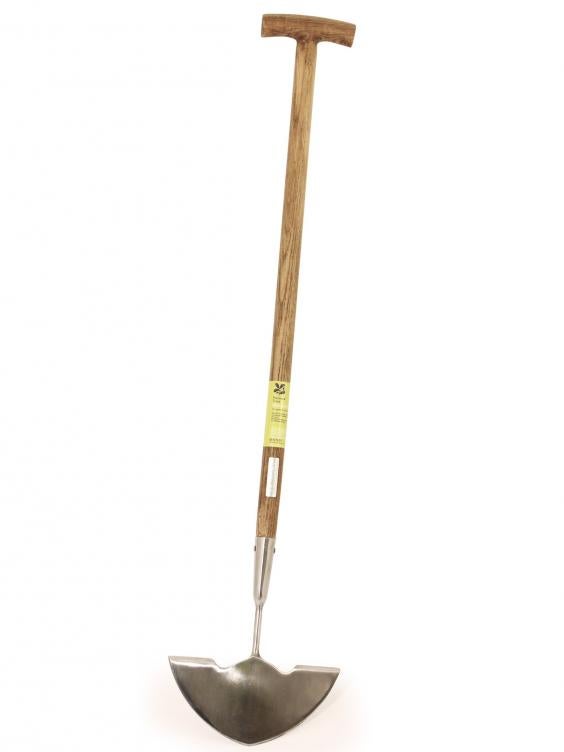 An essential tool for sculpting neat lawn edges, where the concave shape of a spade head just won't cut it. Utilise the footstep to penetrate hard ground; use a jabbing motion to shape softer turf.
12. Yeoman Carbon Steel Onion Hoe: £3.99, notcutts.co.uk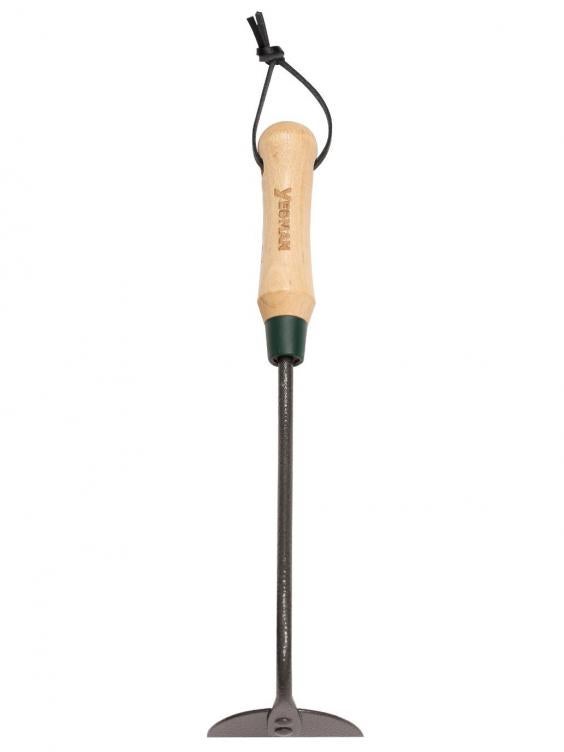 Not, as you might assume, for hoeing up onions, but for weeding between small plants and veg where the use of a Dutch hoe would be too brutal. Use in a clawing motion for maximum efficiency – the more stubborn weeds may return, but at least you'll have taught them a lesson.
13. Opinel No.8 Pruning Knife: £12.46, outdoorgb.com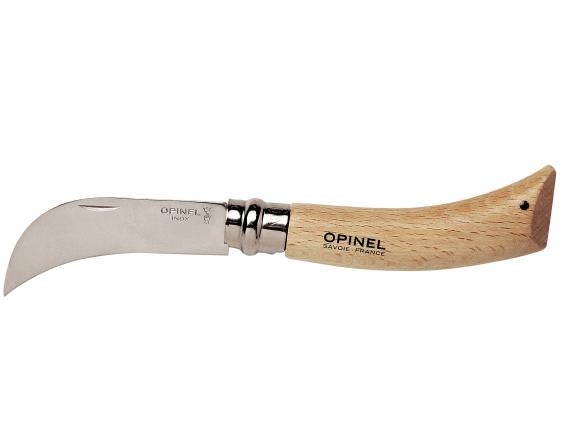 Every gardener needs a trusty knife. Use it for light pruning and taking plant cuttings, it's also perfect for cutting twine on badly bound bean canes. This knife boasts a lockable blade which is curved and tempered for sharper, cleaner cuts.
Verdict:
Pride of place in our tool shed goes to the Fiskars Xact spade. Not only will it make light work of any digging tasks, but its stylish looks will draw admiring glances from over the garden fence. If you are looking for a gardening gift for a green-fingered friend, you can't go wrong with the RHS secateurs. They'll see you through years of happy pruning, and at a shade under £17, are an absolute snip.
Read more on Richards blog, twothirstygardeners.co.uk; get the Two Thirsty Gardeners' new book at amazon.co.uk
IndyBest product reviews are unbiased, independent advice you can trust. On some occasions, we earn revenue if you click the links and buy the products, but we never allow this to bias our coverage. The reviews are compiled through a mix of expert opinion and real-world testing
Reuse content