Tame your wildnerness or tidy your lawn edges with one of these grass trimmers, otherwise known as strimmers. They work by spinning a plastic line or blade fast enough to cut through grass and weeds and are most commonly for tidying edges and borders after you've mowed the lawn and for cutting grass in places you can't reach with a mower, such as up against walls, fences and trees. They also come in handy for cutting longer grass than a mower can handle or particularly weedy areas.
There are three types of grass trimmers – electric, cordless battery-powered and petrol. Corded ones, such as the Flymo 500E, tend to be the cheapest and they're easy to use, although the cable means you'll need a power source nearby. Cordless ones, like the GTECH ST5, mean you have no cable to worry about, but there is limited usage time. Petrol ones, such as the Stihl FS40, have masses of power and are useful for larger gardens and more heavy-duty work, but can be bulky and are sometimes more expensive.
1. Mac Allister 36V Li-Ion Cordless, £50, b&q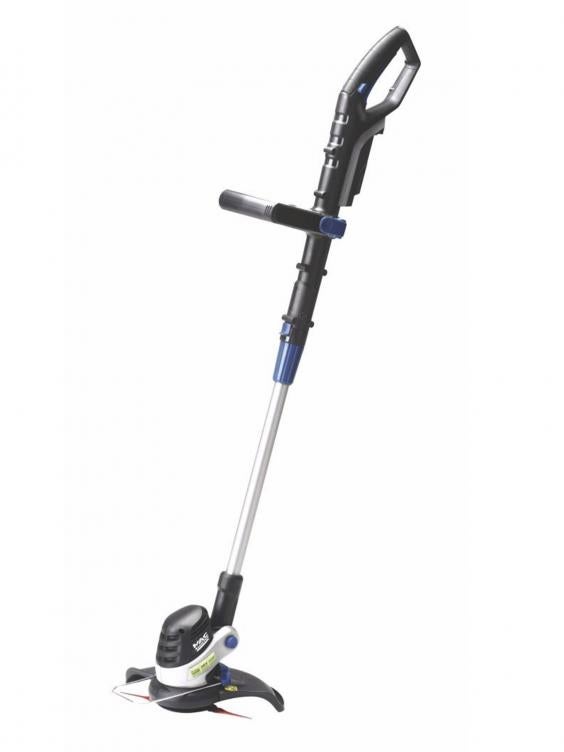 You'll need to be a fast worker as the battery life can be on the short side, compared with other models. But this machine is exceptionally easy to use: it is lightweight and simple to manoeuvre, and you can see around the head. It has ample power to do most trimming jobs.
2. GTECH ST5, £80, gtech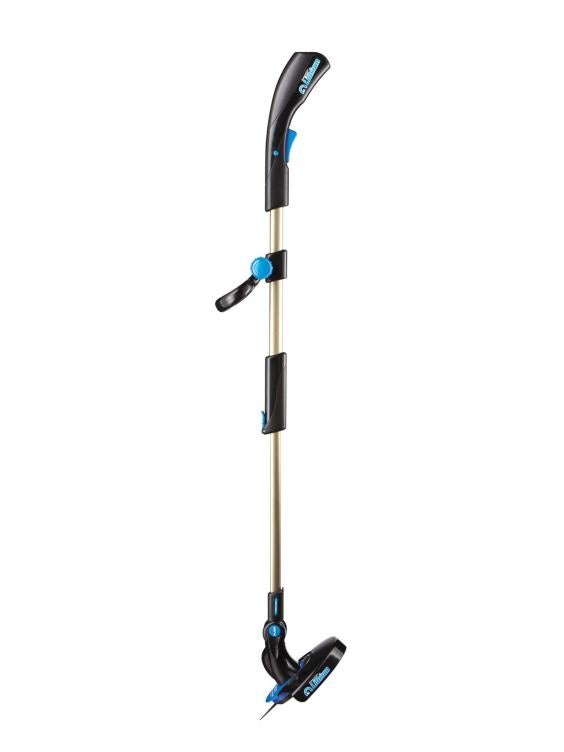 You'll need to be a fast worker as you get only 17 minutes of battery life. But this lightweight machine is very easy to use, thanks to the fact that you can see around the head. It has ample power to do most trimming jobs.
3. Flymo 500E, £50, amazon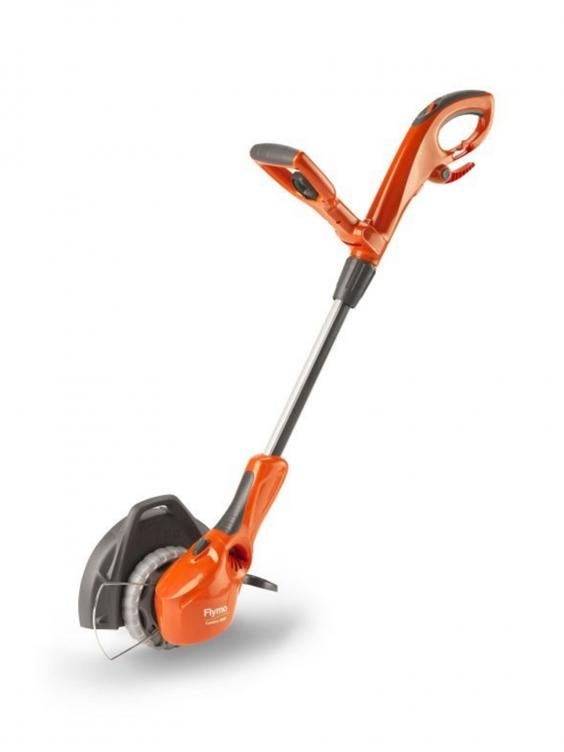 For a budget option, this is brilliant. It has a large guide-wheel, a rotating head for edging, and an adjustable and comfortable handle. Don't expect oodles of power, but it will manage the basics.
4. Honda UMS425LE, £279, amazon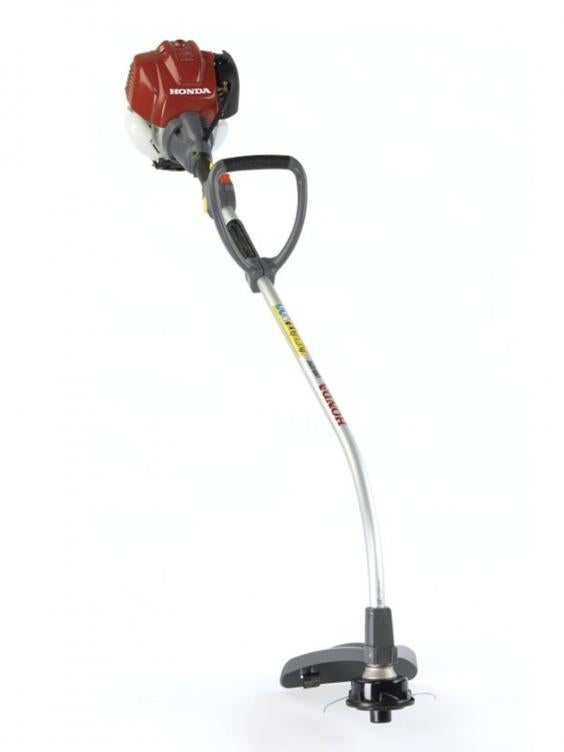 This petrol-fuelled machine is powerful enough to tackle long grass and rough vegetation. Unsurprisingly, it's heavier to use than some on the list so you'll just need to angle it carefully for a neat edge.
5. Stihl FS40, £195, amazon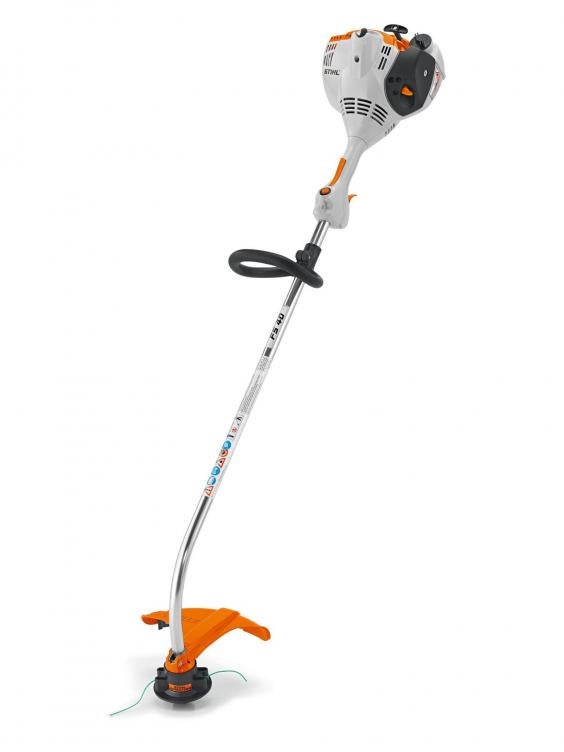 For a petrol-fuelled machine this is very lightweight and foolproof to start. It takes a bit of effort to control, but once you've got used to it, it gives a really good finish and is a doddle to use, breezing through long grass and rough vegetation, as well as cutting well on lawn edging.
6. Wolf-Garten GTE 850, £80, amazon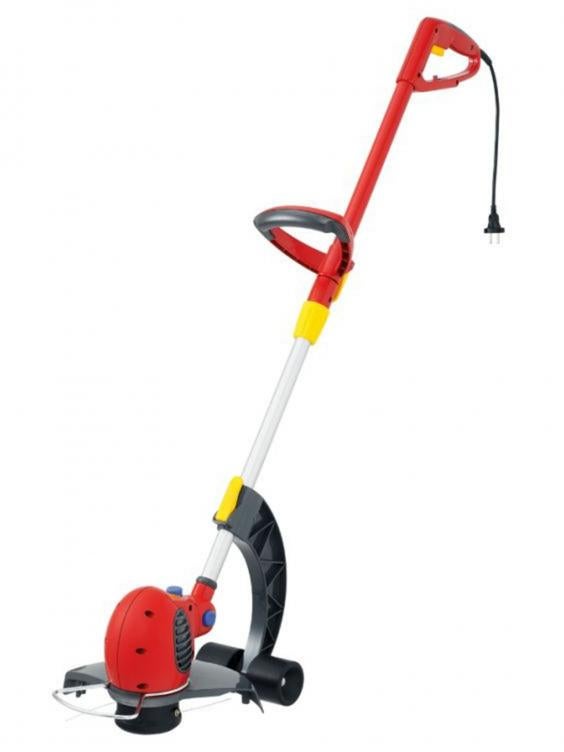 This trims exceptionally neatly, especially on longer grass and path edges, and the extra power means it has no problems with tough weeds and vegetation. It's comfortable to use, albeit a bit front-heavy, though it comes with detachable wheels that can help to support the strimmer.
7. Draper 5 in 1 Garden Tool, £324, amazon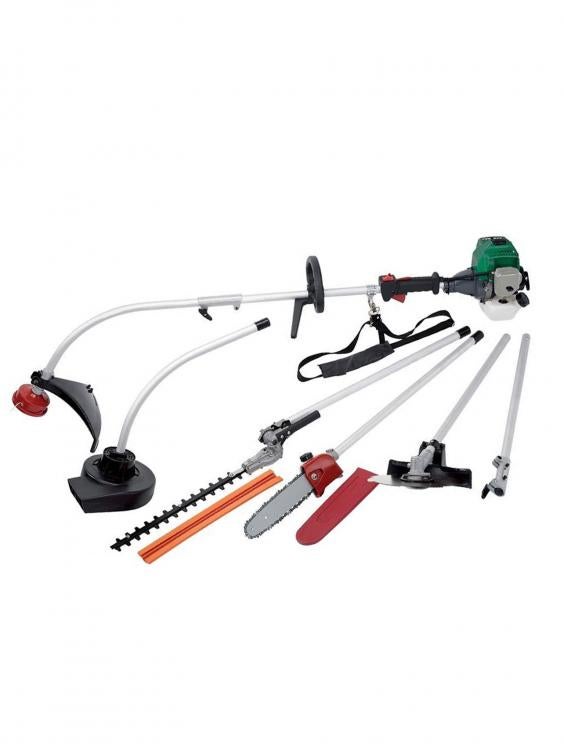 If you're after a strimmer but you also need other garden power tools, this is a great option as it has four other attachments for different tasks including hedge trimming and blowing. There's a petrol engine with choke for easy starting and a useful shoulder-strap harness.
8. Stihl FS94 C-E, £390, stihl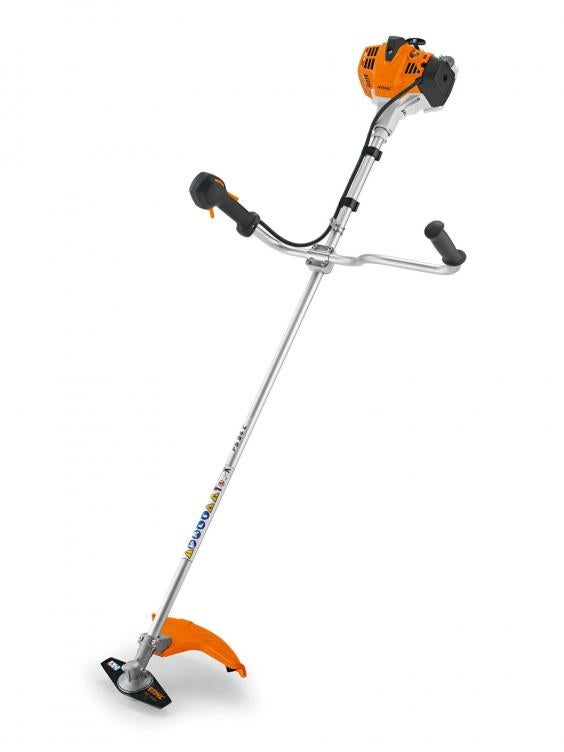 This may seem a lot for a strimmer, but this robust petrol-powered machine will last you for years and is one for bigger jobs: it works miracles on the likes of brambles, woody stems and heavy weeds. Granted, it's not the easiest machine to control for delicate tasks, but you'll just need a bit of practice.
9. Bosch ART 23 18Li, £95, amazon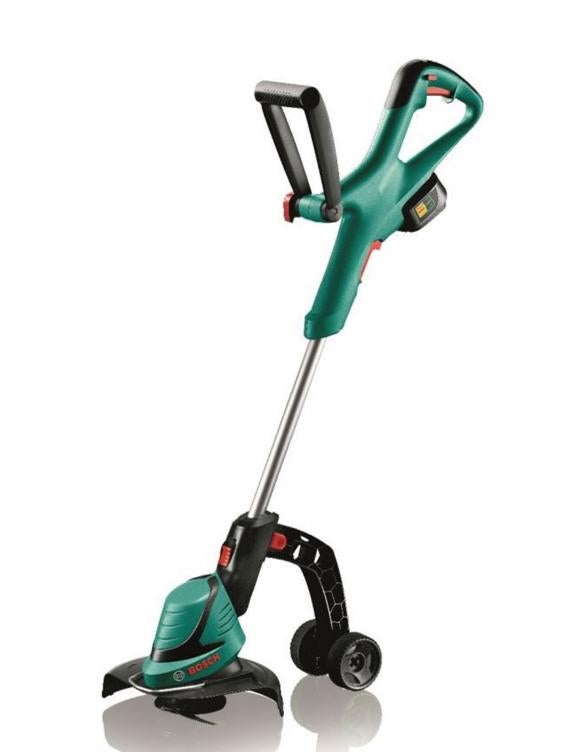 This small, light, battery-powered strimmer is great for edging. The curved cutting blade is durable and even when it finally wears out, it's easy enough to change. The battery recharges in just one hour.
10. Black and Decker GLC3630L 36v, £135, amazon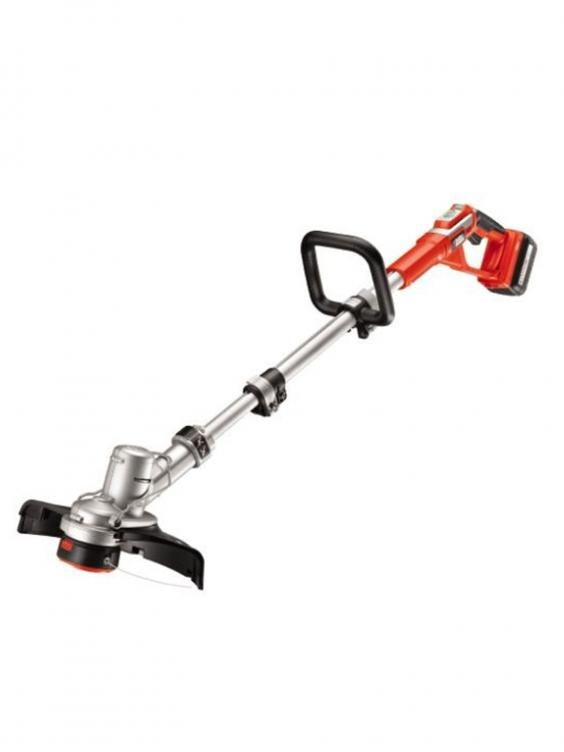 This has a serious amount of power and it's easy to set up and use. The battery charges rapidly, too. It gives as good a finish on the lawn edge as any corded model and it's tough enough to cope well with rougher vegetation too, scattering the debris nicely. The price includes the battery.
Verdict:
If you are a speedy worker, our vote goes to the cordless GTECH ST5. Meanwhile, for bigger gardens and jobs, it's hard to beat the petrol-fuelled Stihl FS94 C-E.
Read more: