Books of the Year 2012: Music
From art to sport, poetry to nature, travel to food, history to music: our writers select the best of the year's books in a comprehensive guide to the highlights in every shade of the literary spectrum – except grey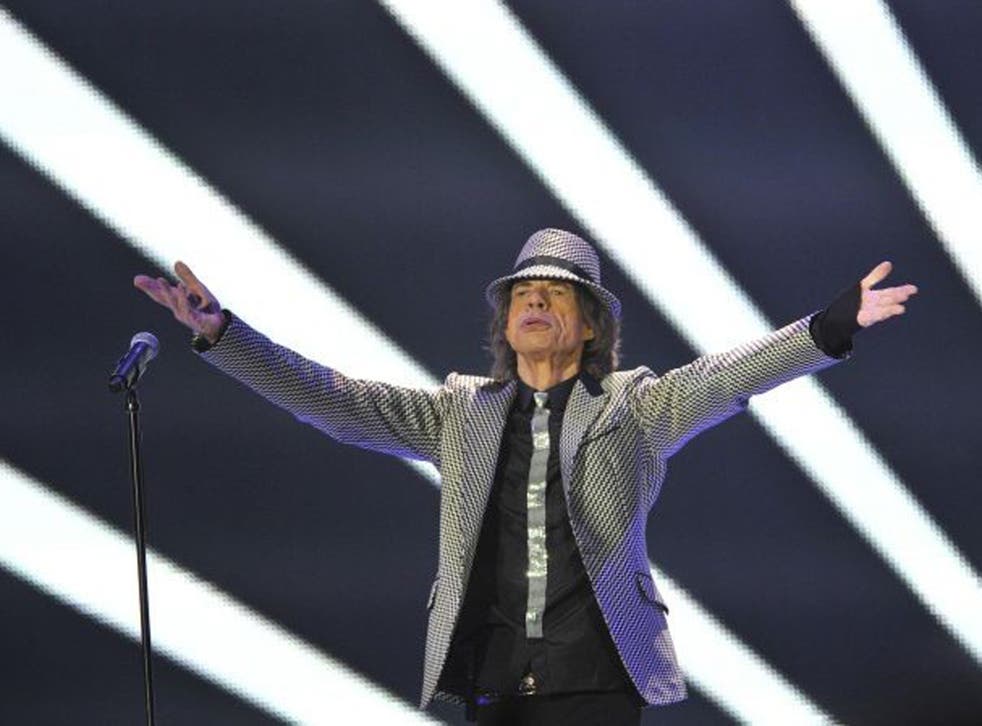 For rock fans, 2012 has been a vintage year. Mick Jagger, who once returned a £1m advance because he couldn't remember anything, is the subject of a biography by the reliably readable Philip Norman (Mick Jagger; HarperCollins, £20). His Stone is a study in paradox, a tale of talent "almost stubbornly unfulfilled". Except for that todger – "long and plump" according to Pete Townsend in his candid and angst-ridden memoir, Who I Am (HarperCollins, £20), which reveals a man as angry as his stage antics suggest. Neil Young's Waging Heavy Peace (Viking, £25) is like an over-long guitar solo, shot through with genius.
Another Canadian, Leonard Cohen, opened up to Sylvie Simmons. I'm Your Man (Cape, £20) is a brilliant study – contextualised, critical, annotated. Peter Ames Carlin enjoyed rare co-operation from his subject but doesn't reach Simmons's heights, yet Bruce (Simon & Schuster, £20) is an important addition to the canon. His dogged digging reveals Springsteen in 3D, foibles and all. For those with longer memories, Harry Belafonte's My Song (Canongate, £14.99) is a moving story of race and music in 20th-century America.
Anyone seeking something lavish and illustrated is spoiled for choice. The Rolling Stones 50 (Thames & Hudson, £29.95), curated and narrated by Mick, Keith, Charlie and Ronnie, recalls the whole rock 'n' roll circus. No personal touch in The Beatles: It Was 50 Years Ago Today (Carlton, £50), but here are facsimile memorabilia plus a DVD of interviews, all boxed and beautiful. And of course there's The John Lennon Letters (Weidenfeld & Nicolson, £25), edited by Hunter Davies and arranged chronologically to form an idiosyncratic narrative.
Dylan Jones celebrates 40 years since Ziggy Stardust's debut on Top of the Pops "caused a tectonic shift in pop culture" in When Ziggy Played Guitar (Preface, £20). Paolo Hewitt's Bowie: Album by Album (Carlton, £25) chronicles the way in which the Starman combined art and pop, the avant-garde and the mainstream – and how he inspired the punk explosion of 1977. In The Art of Punk (Omnibus, £19.95), Russ Bestley and Alex Ogg show the development of a movement that has influenced all forms of art and media.
Books about classical music are increasingly thin on the ground. Faber concludes its magisterial Prokofiev project with Prodigal Son: 1924-1933 (£30), which finds Prokofiev in Paris cementing his reputation as an opera composer. For the generalist, Barry Millington's Richard Wagner: Sorcerer of Bayreuth (Thames & Hudson, £24.95) is an elegantly illustrated life-and-times account, and John Suchet, a self-confessed obsessive, brings the Old Revolutionary vividly to life in Beethoven: The Man Revealed (Elliott & Thompson, £25).
Strings Attached (Robson, £20), William Starling's authorised life of guitarist John Williams, needs a tighter narrative, but a book on this modest virtuoso is a welcome first. Fiddler Viktoria Mullova's From Russia to Love (Robson, £20) recalls her daring defection in 1982, leaving her Strad abandoned in a Finnish hotel.
Stuart Isacoff, pianist, critic and academic, leads readers on a journey of discovery in A Natural History of the Piano (Souvenir, £20), the music, the musicians and "the wondrous box" itself: a volume to inspire and delight. Dictator, teacher, magician: in Music as Alchemy (Faber & Faber, £18.99), Tom Service sneaks into rehearsals to fathom the role of the conductor, interviewing the likes of Claudio Abbado and Simon Rattle.
Scholarly yet accessible, A History of Opera: The Last 400 Years by professors Carolyn Abbate and Roger Parker (Allen Lane, £30) charts the development of a form whose new lifeblood is now a trickle in a volume that is, nevertheless, a celebration of the art.
Further reading
Books of the year 2012: Fiction
Books of the year 2012: Crime and thrillers
Books of the year 2012: Celebrity
Books of the year 2012: Natural history
Books of the year 2012: Travel and place
Books of the year 2012: Children's books
Books of the year 2012: Memoirs
Books of the year 2012: History
Join our new commenting forum
Join thought-provoking conversations, follow other Independent readers and see their replies