Books of the Year 2012: Poetry
From art to sport, poetry to nature, travel to food, history to music: our writers select the best of the year's books in a comprehensive guide to the highlights in every shade of the literary spectrum – except grey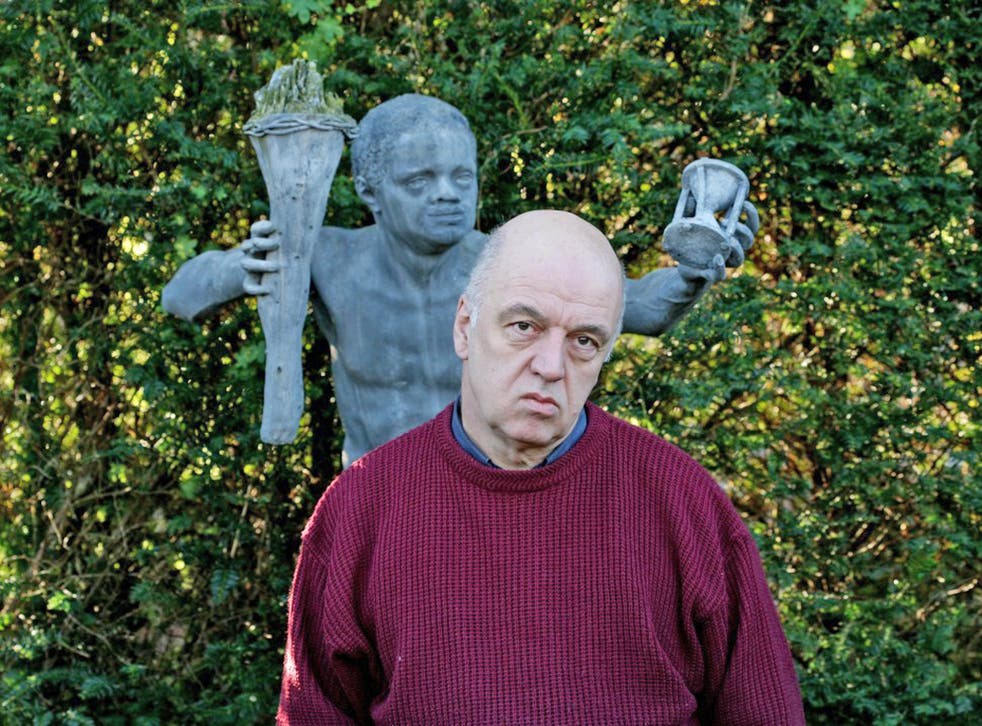 This has been a year of "big books", the Selected and Collected editions that define the work of leading poets. James Fenton's Yellow Tulips, (Faber & Faber, £14.99), John Fuller's New Selected Poems (Chatto & Windus, £15.99), Sean O'Brien's Collected Poems (Picador, £20) and Don Paterson's Selected Poems (Faber & Faber, £14.99): all are handsome hardbacks that belong on the shelf of every poetry lover.
Yet they differ profoundly. In vivid Brechtian style, Fenton uses form to master experience, particularly of war. His "The Ballad of the Shrieking Man" is a contemporary classic. Fuller's work is closer to classical sonata form. Sustained and deeply felt, it is unafraid to create "The Space of Joy". The rhythmic certainties of blank verse underpin O'Brien's wise, sophisticated writing, as searchingly felt about individuals as it is about society. Paterson's lyric compaction and brilliant insight are always at work, whether in the youthful virtuosity of Nil-Nil, versions of Antonion Machado, or elegiac maturity.
There has been exciting new writing this year, too. Picador is becoming the home of a particular cool lyricism, especially in writing about place. The year saw collections from both Jacob Polley (The Havocs; Picador, £9.99) and Paul Farley, whose The Dark Film (Picador, £9.99) continues his vision of the world as secretly filmic, "replete with scrims and gels and tints". Polley is increasingly drawn to beauty, in both his astute observations of the natural world and an almost old-fashioned gentleness of diction. Farley's verse is tighter, his settings urban: childhood memories or scenes from life among "the landfill and the scars, the motorways".
Stablemate Kathleen Jamie's The Overhaul (Picador, £9.99) is a lucid, often song-like portrait of the natural world at its business in Fife. Jamie writes with un-clotted directness and leaping metaphorical clarity: "Roses" unfold to "demonstrate /unacknowledged thought". Elsewhere in this newly-permissible environmental poetry, Sean Borodale's Bee Journal (Jonathan Cape, £10) records his experiences as an apiarist. Sensuous and interior, poems dated as the eponymous journal explore both practical and symbolic aspects of living with bees with a strong, original sincerity.
Despite its witty free verse, Sam Riviere's first full collection 81 Austerities (Faber & Faber, £8.99) chatters guilelessly about porn and writing grants. Among other debutants, Kim Moore's pamphlet If We Could Speak Like Wolves (Smith/Doorstop, £5) is quietly mysterious, while Rhian Edwards is mischievous and wry in Clueless Dogs (Seren, £8.99). This year, experiment has largely been left to senior women, major figures who continue to flout convention. Jorie Graham's PLACE (Carcanet, £9.95), Sharon Olds's Stag's Leap (Jonathan Cape, £10) and Selima Hill's People who like Meatballs (Bloodaxe, £9.95) explore the limits of, respectively, form, emotion and sense. While Olds grieves the end of a marriage, "Dread and sorrow reaching, in time, into /every reach", Graham heralds the end of the world.
An altogether more unexpected experiment is Andrew Motion's use of found text to moving effect in the then-and-now war poems of The Customs House. (Faber & Faber, £12.99). Meanwhile, James Lasdun's subtle and thoughtful Water Sesssions (Jonathan Cape, £10) is not experimental at all. On the contrary, it displays the old-fashioned virtues of midlife poetics, which can address "only this tangling blackness /and my echoing words".
Finally, poets' versions create the double pleasure of renewed access to an original through work by a contemporary poet. Simon Armitage's The Death of King Arthur (Faber & Faber, £7.99) and David Harsent's In Secret: versions of Yannis Ritsos (Enithartmon, £8.99) are powerfully absorbing. While Harsent darkens the Greek's sensibility yet further, Armitage has produced another gleaming reworking of a medieval original. In the expensive Christmas season, who could resist such a creative two-for-one?
Fiona Sampson's latest book is 'Beyond the Lyric: a map of contemporary British verse' (Chatto & Windus)
Further reading
Books of the year 2012: Fiction
Books of the year 2012: Crime and thrillers
Books of the year 2012: Celebrity
Books of the year 2012: Natural history
Books of the year 2012: Travel and place
Books of the year 2012: Children's books
Books of the year 2012: Memoirs
Register for free to continue reading
Registration is a free and easy way to support our truly independent journalism
By registering, you will also enjoy limited access to Premium articles, exclusive newsletters, commenting, and virtual events with our leading journalists
Already have an account? sign in
Register for free to continue reading
Registration is a free and easy way to support our truly independent journalism
By registering, you will also enjoy limited access to Premium articles, exclusive newsletters, commenting, and virtual events with our leading journalists
Already have an account? sign in
Join our new commenting forum
Join thought-provoking conversations, follow other Independent readers and see their replies