Books of the Year 2012: Natural history
From art to sport, poetry to nature, travel to food, history to music: our writers select the best of the year's books in a comprehensive guide to the highlights in every shade of the literary spectrum – except grey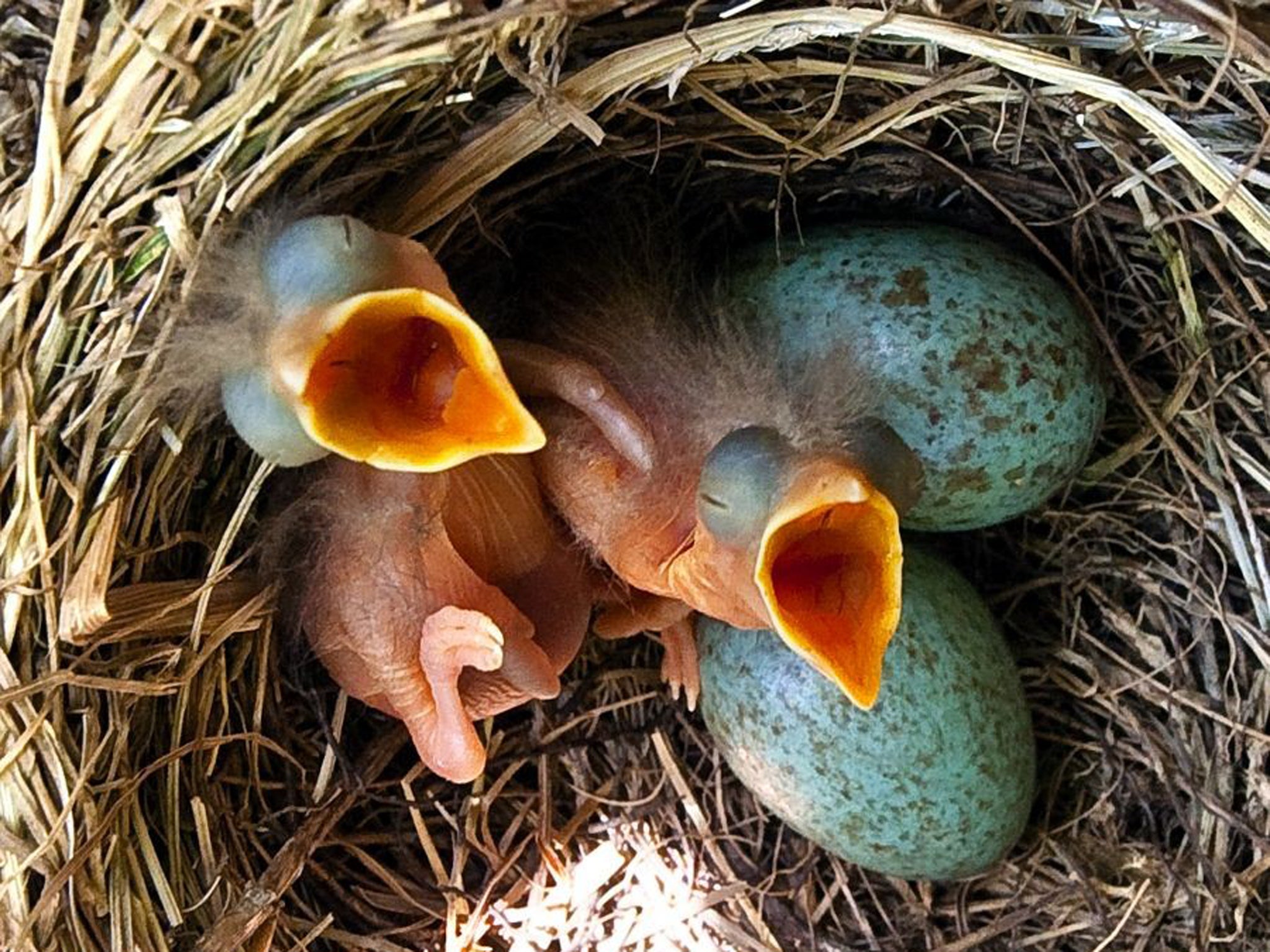 As usual, the bulk of this year's output of nature books fell into the following headings: birdwatching guides (Birds of Central Asia), books for the extreme specialist (The Ecology of Tintinnid Cilates), TV spin-offs (Springwatch: British Wild Life) and photo-books (Wildlife Photographer of the Year Portfolio 22). The surprise hot topics of the year were caterpillars and lichens (last year, it was grasshoppers and bees).
Books that are both original and readable were in shorter supply. Bird Sense by Tim Birkhead (Bloomsbury, £16.99) explores what it must be like to be a bird through an examination of how birds see, hear, smell and taste their world. Some species are more like us than others: the guillemot, for instance, is sociable, monogamous and enjoys the company of friends and neighbours (though it occasionally panics and kills its offspring). It is harder to imagine being a dunnock, a dowdy bird that nevertheless copulates up to a hundred times a day with multiple partners at an average of a tenth of a second per go. Ultimately, the interior life of a bird is beyond imagination but Birkhead takes us as far as science can take us, and very readably.
Mark Avery's Fighting for Birds (Pelagic Publishing, £12.99) is both a personal memoir and an overview of conservation issues from an experienced and unusually genial professional. In his 30 years as conservation director of the RSPB, Avery has seen it all. It is his humanity, as well as his sense of humour, that elevates this book above the crowd. You may not agree with him but he is a powerful advocate. Once you start reading it, I challenge you to stop.
My Garden and Other Animals by Mike Dilger (Collins, £14.99) is, by contrast, the story of one man and his partner who attempt to turn a ramshackle garden no bigger than a tennis court into a sanctuary for wildlife. Those who have seen Dilger on The One Show will know what to expect: bounce, enthusiasm, knowledge and a cheery acceptance of nature's caprices.
My field guide of the year is Micro Moths of Britain and Ireland, by Phil Sterling & Mark Parsons (British Wildlife Publishing, £29.95), both for its beauty – the paintings by Richard Lewington are outstanding – and because it is a portal to a genuinely new world. These are insects hitherto known only to specialists and include moths with glittering, psychedelic wings; heroic moths that live in ant's nests or bee hives; moths the size of a fingernail paring that can flit over the North Sea.
Finally there is the big book, Arthur MacGregor's Animal Encounters (Reaktion, £40): an encyclopaedic trawl through the history of our relations with our fellow animals from farm animals to bees and fish. I was fascinated by the ingenuity and zest for life shown by those that caught, chased or reared animals, and also appalled by the cruelty of so much of it.
This is a guide to the lost world of horners and drowners, of swan-upping and cockfights, and of the thrifty use of the whole animal leaving nothing behind but the echo of the baah or squeak. The illustrations alone are worth the price.
Peter Marren's latest book is 'Mushrooms' (British Wildlife Publishing)
Further reading
Books of the year 2012: Fiction
Books of the year 2012: Crime and thrillers
Books of the year 2012: Celebrity
Books of the year 2012: Travel and place
Books of the year 2012: Children's books
Books of the year 2012: Memoirs
Books of the year 2012: History
Join our commenting forum
Join thought-provoking conversations, follow other Independent readers and see their replies