Susan Hill interview: The author on reading thrillers and how growing up in 1950s Scarborough was a writer's dream
Hill is noted for her ghost stories and detective fiction. Her best-known book, 'The Woman in Black', was adapted for the stage and was turned into a film starring Daniel Radcliffe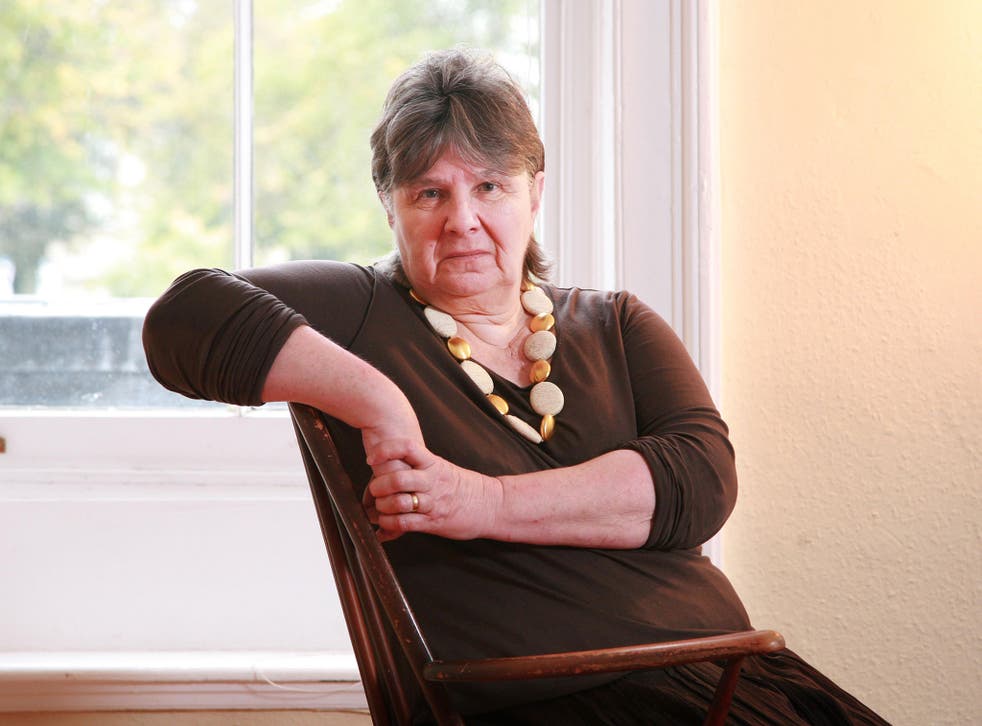 You've just released a collection of your ghost stories. It's one of those age-old questions – why do we enjoy being scared?
Being frightened delightfully, being frightened when you know you are safe – it is primitive. Being frightened by a genuine threat of any kind is not good. We play. It's being a child again, knowing you can plunge under the duvet at any point if the story gets too scary.
When was the last time you were scared?
Just now, reading the latest Lee Child. Very dark, very frightening, and I didn't see it coming.
Do you believe in ghosts?
Sometimes.
How about the supernatural, more broadly?
I believe in places that have a dark or evil atmosphere – "haunted" if you like, yes. I am a Christian – traditional Anglican – but I don't think that's relevant to the supernatural, it's a different thing. I once had the most extraordinarily accurate reading by a medium, giving details they absolutely could never ever have known – even if they had known who I was, which they didn't. It was so accurate, I have never tried the experiment again. That was the first and last time.
Culture news in pictures

Show all 33
What books are on your bedside table?
About 100. The new Michael Connelly Bosch thriller, The Crossing; Bleak House; Grief is the Thing with Feathers by Max Porter; The Luminaries by Eleanor Catton; Cockfosters, the latest Helen Simpson collection. And always the most recent copies of Grazia, Hello! and The Spectator.
What's your favourite opening line to a novel?
Oh help, so many. "It was the best of times, it was the worst of times."; Or "This is the saddest story I ever heard."; "'Take my camel, dear' said my Aunt Dot, as she climbed down from this animal on her return from high Mass."
What or who do you think is the most overrated book or author?
Jane Austen. Obviously it's just me.
And which novel do you think is the closest to being perfect?
The perfect novel form for me is either Ford Madox Ford's The Good Soldier or Italo Calvino's If on a Winter's Night a Traveller.
How do you keep entertained when not reading?
I watch Traffic Cops, Police Interceptors, and 24 Hours in A&E. Almost never anything fictional, though I occasionally rewatch old series: The West Wing, Spooks, The Office.
You've called your first two books, which you wrote at school and university 'both very bad books but best to have got them out of the way young'. Do you think writers can sometimes get too hung up on perfectionism?
Yes, in one sense, no in another. You have to write your best, nothing slipshod. Some popular writers could do so much better but they cynically churn out junk which is as patronising as giving people marshmallows to eat and nothing else. I am not against popular writing but it has to be as well done as possible.
You've also written that 'Growing up in an unusual place gives a writer a big advantage'. What do you owe to your upbringing in Scarborough?
Late 1940s and 50s Scarborough was extraordinary – the setting, the sea, the architecture, the people. There were still loads of elderly Victorians, very genteel – sad, older women who never married because the men were all killed in the Great War, Then the fishermen, the lifeboats, the herring sheds – those are still there – what a treasure-trove for a writer.
Biography
Susan Hill, 73, is a British author, noted for her ghost stories and detective fiction. Her best-known book, 'The Woman in Black', was adapted for the stage and has run in the West End for 28 years. It was turned into a film starring Daniel Radcliffe in 2012. A new collection of her work, 'The Woman in Black and Other Ghost Stories', is out now.
Join our new commenting forum
Join thought-provoking conversations, follow other Independent readers and see their replies