James Franco writes awkward short story denying he slept with Lindsay Lohan
Lohan claimed to have slept with Franco in a leaked 'sex list' last year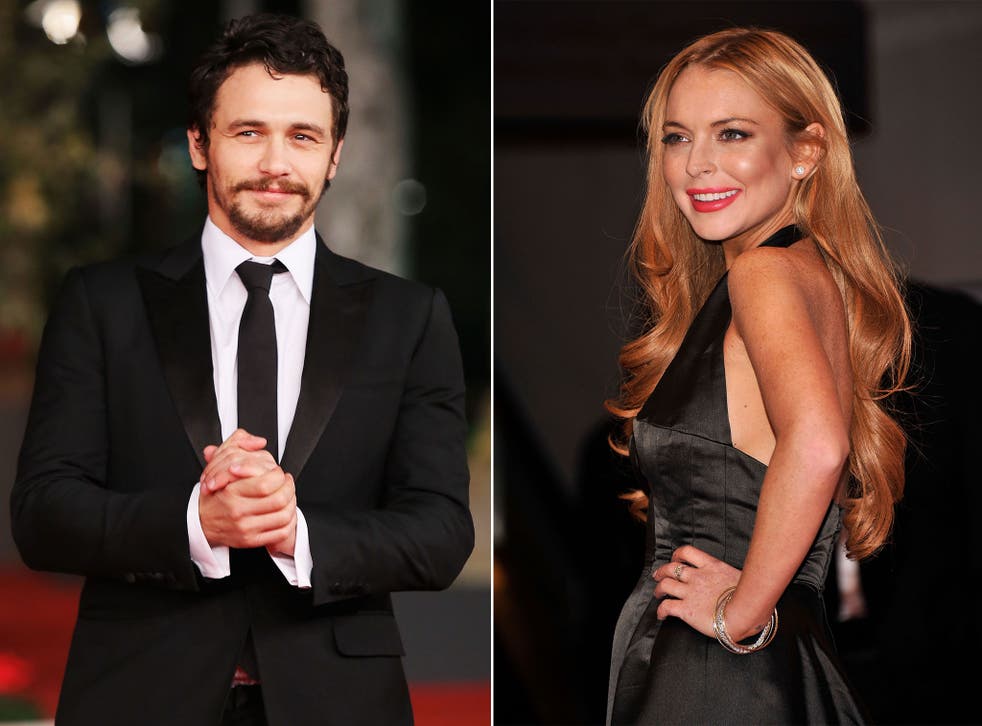 James Franco has penned a "fictional" short story addressing recent, apparently false, rumours that he once slept with troubled actress Lindsay Lohan.
The 127 Hours star, 36, wrote the odd chunk of prose for Vice magazine as a contribution to their new fiction issue.
Although Franco's tale, titled Bunglaow 89, is imaginary, it includes the names of real people and descriptions of actual events.
Somewhat awkwardly, the lead female character is called, you guessed it, Lindsay Lohan, and the accompanying image shows a bronzed Lohan sunbathing by a pool in a white bra.
"Once upon a time a guy, a Hollywood guy, read some Salinger to a young woman who hadn't read him before. Let's call this girl Lindsay," he writes.
"She was a Hollywood girl but a damaged one (…), we were lying in bed. I wasn't going to f*** her. She had her head on my shoulder. She started to talk. I let her."
Franco goes on to talk about Lohan's run-ins with the law, her "high hellion days" when she "couldn't get work because she couldn't get insured" and became what he calls "an out-of-control vehicle running on fumes".
The US actor ends his bizarre piece with another hit at Lohan. "Every night Lindsay looked for me and I hid," he concludes. "Out the window was Hollywood."
Lindsay Lohan's mugshots

Show all 5
A list of Lohan's famous lovers leaked online last year, with Heath Ledger, Joaquin Phoenix and Franco among the published names. He admitted in an interview that they "made out" years ago but it was "lame" and "not even a thing".
"If you really want to get into it and, this is meaningless in my life, when we made out it was such a long time ago," he said. "I was a nice guy. I thought, 'The kiss is enough, she's so young'. I swear on my mother's life that I did not have sex with her."
Register for free to continue reading
Registration is a free and easy way to support our truly independent journalism
By registering, you will also enjoy limited access to Premium articles, exclusive newsletters, commenting, and virtual events with our leading journalists
Already have an account? sign in
Register for free to continue reading
Registration is a free and easy way to support our truly independent journalism
By registering, you will also enjoy limited access to Premium articles, exclusive newsletters, commenting, and virtual events with our leading journalists
Already have an account? sign in
Join our new commenting forum
Join thought-provoking conversations, follow other Independent readers and see their replies