Author Louis de Bernières describes 'hellish' prep school ordeal amid private schools row
Author opens up about his experience in the Sixties after MP calls for investigation into 'rape culture' at England's private schools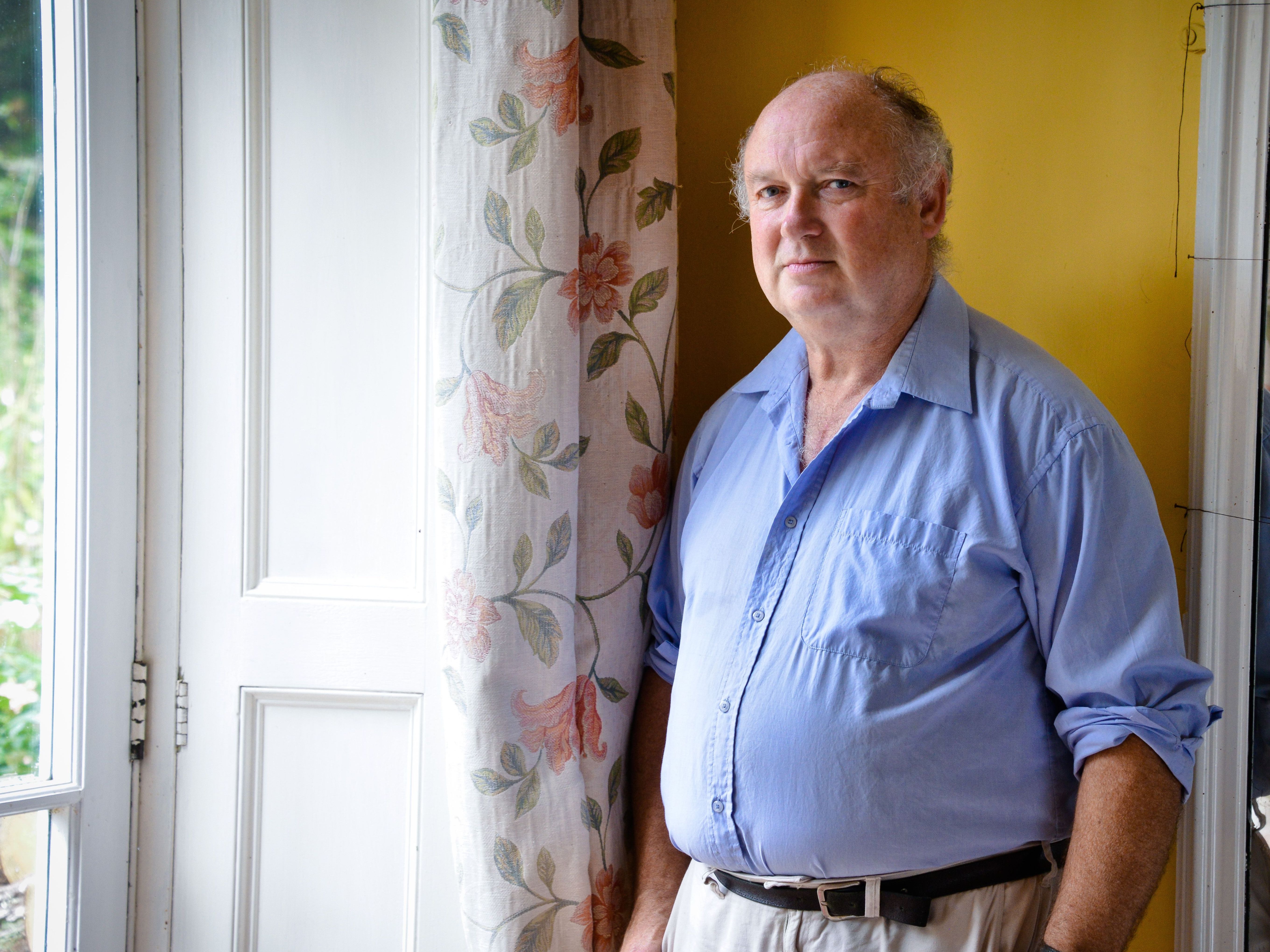 The award-winning author of Captain Corelli's Mandolin has described the "hellish" ordeal he went through at a prep school in the Sixties.
Louis de Bernières, whose 1994 novel was adapted into a film starring Nicholas Cage and Penelope Cruz, wrote a letter to The Times amid the row over claims of rape culture at private schools in England.
De Bernières admitted that he had never managed to forgive his late parents for sending him to Grenham House, a Kent prep school that was also attended by Poirot actor David Suchet.
"Throughout the school there was a culture of extreme physical and mental cruelty," he wrote in his letter.
"One six-year-old developed a stammer so bad that he could hardly speak. Boys were ganged up on and beaten up. I still remember the names of the bullies. I remember having to switch off all my emotions on the first day of every term, and the difficulty of trying to switch them on again on the first day of every holiday."
Read more:
The writer claimed that the deputy headmaster, Jack Lidgate, would hit boys with his slippers "so severely that the imprint would be left as a dark bruise that lasted for days".
"He liked to show his fondness for us by sitting us on his knee with his hands up our shorts," he wrote.
Meanwhile he said the headmaster, Denys Jeston, would leave "neat, bloody, parallel wounds across our backsides in shades of yellow, black, blue and green that took weeks to heal".
"He could admire his handiwork during compulsory naked bathing in the pool. He was most concerned to make sure that the cracks in our backsides were properly dried afterwards, so he took on that task himself."
In 2009, David Suchet's brother, broadcaster John Suchet, wrote an article for the Daily Mail describing a similarly horrific experience.
"I'll never forget my first night in the dormitory," he wrote. I climbed into an ice-cold bed and looked out of the window. All I could see was the grey North Sea. I went to bed crying my eyes out with the sound of a foghorn in the distance."
"My actor brother, David, followed me two years later and hated the place as much as I did. The headmaster, Denys Jeston, used to beat David and me with a long bamboo cane for breaking school rules.
"He'd move the desks out of the way so that he could run right across the classroom to give extra power to the whack."
He later added: "Jeston's deputy, Jack Lidgate, was no better than his boss. He specialised in putting his hands up the boys' short trousers and pinching their bums. It seemed playful at the time – we were so young that it didn't occur to us that there was anything wrong with it."
John Suchet wrote that he later encountered De Bernières and the two compared their experiences at the school.
Grenham House closed in 1984.
This week, a senior MP called for an inquiry into the allegations of rape culture at some of the country's most distinguished schools.
Robert Halfon, the chair of the Education Select Committee, said that what has allegedly been happening at several independent schools was "appalling" and claimed it had spread to state schools too.
Writing in the Sunday Telegraph, he said that countless stories had emerged of female pupils being "objectified, harassed and sexually assaulted".
He welcomed an investigation by the Metropolitan Police but said an independent inquiry should be launched after the police probe to find out "what exactly has gone on, why it was allowed to take place and what the schools did to try and stop it".
If you or someone you know has experienced sexual assault or abuse, you can seek confidential support and guidance from The Survivor's Trust by visiting their website or calling the helpline on 0808 801 0818.