Edinburgh Fringe 2015 theatre: Best performances, from Fake It 'till You Make It to Murmel Murmel
Also includes The Solid Life of Sugar Water, Black Stuff and Tonight I'm Going to be the New Me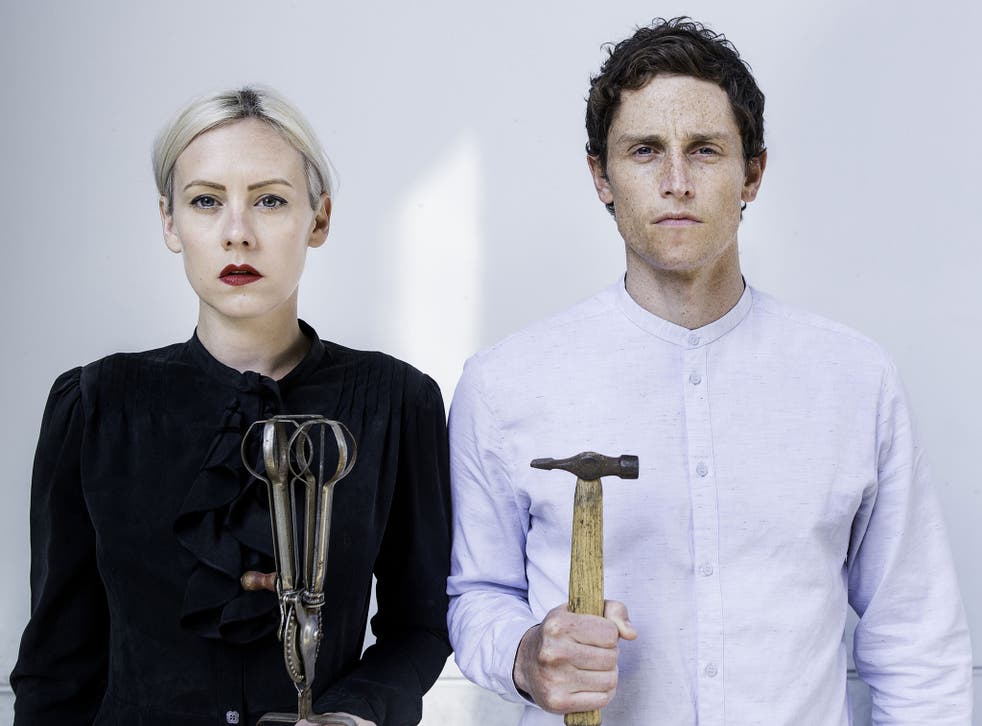 Fake It 'till You Make It
Mental illness looks set to be a recurring theme of the festival again this year, but Bryony Kimmings will be offering a new angle on it. Performing alongside her boyfriend Tim, who suffers depression, they explore mental health,masculinity and relationships; expect her usual incisive wit and moving candour.
6-30 August, Traverse Theatre
The Solid Life of Sugar Water
A new play from Jack Thorne which looks at love and loss, as a couple try to navigate their relationship following a stillbirth. A co-production between Theatre Royal Plymouth and Graeae, it should pack an emotional punch.
5 to 30 August, Pleasance Dome
Lanark
Celebrating Scottish author Alasdair Gray's 80th year, this stage version of his classic novel is adapted by David Grieg for a co-production between Glasgow's Citizens Theatre and the Edinburgh International Festival (EIF). With a running time of 3 hours 40 minutes, it promises to be suitably epic.
23-31 August, Royal Lyceum Theatre
Polyphony
Daniel Kitson's brand new play features 20 characters, all pre-recorded on tape. He just needs enough people to press play.
7 to 30 August, Summerhall
A Girl is a Half-formed Thing
Another ambitious literary adaptation: Irish company The Corn Exchange take on Eimear McBride's prize-winning, fractured and rhythmical novel of a young girl's inner life. The solo performance from Aoife Duffin was hugely acclaimed when the show opened in Dublin; not to be missed.
6 to 30 August, Traverse Theatre
Bruce
The latest lo-fi puppetry-and-mime show from Tim Watt who had a big fringe hit with the adorable Adventures of Alvin Sputnik. Bruce is just a block of yellow foam – but you can bet you'll become very attached indeed, as the little guy sets out to prove he has a heart of gold.
6 to 30 August, Underbelly, Cowgate
Black Stuff
There's lots of intriguing-looking stuff at the Forest Fringe – check out Welsh company Volcano, who are taking audiences on a subterranean promenade exploration of the coal-mining industry. This is no rose-tinted or sentimental view on Wales' past, but instead promises sensory overload and surreal humour.
14 to 28 August, Forest Centre Plus
Tonight with Donny Stixx
Philip Ridley and director David Mercatali continue their fruitful relationship. A companion piece to Ridley's Fringe First-winning play Dark Vanilla Jungle, it's another powerful solo performance, tackling issues of domestic violence, gender, and media hype in the playwright's always searing voice.
5 to 31 August, Pleasance Courtyard
Murmel Murmel
This play by Swiss artist Dieter Roth was meant to be unstageable: the script was entirely written using only the word "murmel". Then German actor and director Herbert Fritsch staged it in 2012, resulting in a slapstick, psychedelic, Dadaist comic triumph, which now gets its British premiere as part of the EIF.
28 to 30 August, King's Theatre
Tonight I'm Going to be the New Me
Made in China's new show should be a highlight of the Forest Fringe. The theatre-makers who had a festival hit with Gym Party are back with a new show that looks at love and performance, romance and reality.
24 to 28 August, Out of the Blue Drill Hall
Register for free to continue reading
Registration is a free and easy way to support our truly independent journalism
By registering, you will also enjoy limited access to Premium articles, exclusive newsletters, commenting, and virtual events with our leading journalists
Already have an account? sign in
Register for free to continue reading
Registration is a free and easy way to support our truly independent journalism
By registering, you will also enjoy limited access to Premium articles, exclusive newsletters, commenting, and virtual events with our leading journalists
Already have an account? sign in
Join our new commenting forum
Join thought-provoking conversations, follow other Independent readers and see their replies