The Independent's journalism is supported by our readers. When you purchase through links on our site, we may earn commission.
Batman v Superman: Side-kick Robin to be 'woman played by Jena Malone'
A local TV station reporting on the set in Michigan said a source disclosed that Robin would be female in the upcoming Batman V Superman movie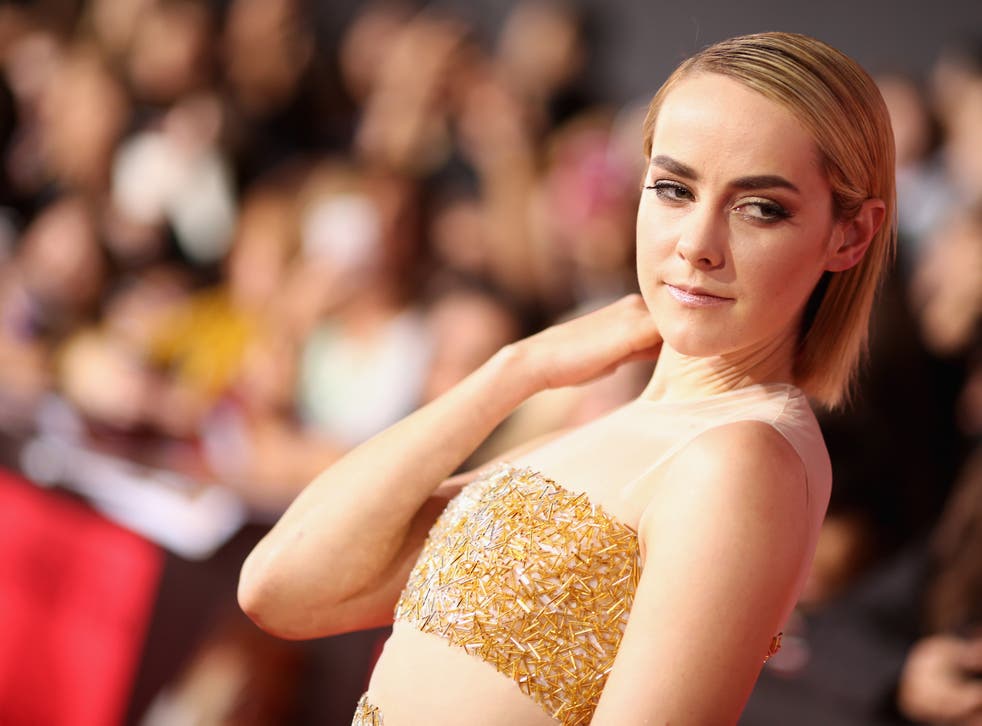 It has been rumoured that new release Batman v Superman: Dawn of Justice will feature a female Robin.
The role has reportedly been filled by Hunger Games actress Jena Malone and was first reported by Michigan television station WILX 10, which was advised by a source on condition of anonymity.
It is believed that Ms Malone, 29, was seen on set in Detroit and follows on from suspicions that the actress was cast in the role, after she posted a picture of her dyed red hair to Instagram on 4 October.
If correct, she is thought to be playing Carrie Kelley – a flame-haired alternative version of Robin (there are many various manifestations of Robin in the comics), whose character first appears in the 1986 Batman: The Dark Knight Returns book.
Reaction from Batman and Robin fans appears to be mixed.
Some members on Facebook group 'Robin Appreciation Society' said: "Sounds good to me" and "I'm down", while another said: "I'm not feeling it at all. I don't like that a Robin with little Bat history would possibly get the nod on the big screen over [other Robin incarnations] Jason [Todd], Tim [Drake], or Damian [Wayne]. It doesn't feel right."
Actors who have played Batman

Show all 14
Others speculated that she could in fact be playing Batgirl – a role previously played on the big screen by Alicia Silverstone.
Dustin Fritschel, Senior Editor at fansite The Batman Universe, gave The Independent his insight into the controversy surrounding the rumoured casting decision: "Jena Malone as Robin could be an interesting take on the direction that Warner Bros could take with Batman in the future cinematic universe.
"Many fans have stated that while the character Carrie Kelley as Robin for this run in the bat films can work, some think that one of the other Robins should have their shot at being in the films before hers.
"The controversy doesn't seem to be about a female playing the character as much as it is about a character that is less as iconic in the role of Robin.
Access unlimited streaming of movies and TV shows with Amazon Prime Video Sign up now for a 30-day free trial
Sign up
"Of all the Robins; Dick Grayson, Tim Drake, Jason Todd, Damian Wayne and even Stephanie Brown; Carrie Kelley is a character that has the least amount of appearances as Robin in comics."
He added that Ms Malone has great rapport with Director Zack Snyder, having previously worked with him in Sucker Punch, and the introduction of her as Carrie Kelley could be a striking way for Robin to appear, given the way the story was slowly unravelling.
He added: "Snyder has said that Batman: The Dark Knight Returns is a huge influence for this film and even had Harry Lennix quote the graphic novel at Comic Con in 2013 when they announced the film. Carrie Kelley is front and centre in that story so it could very well be possible.
"If Carrie Kelley is in the film, I trust Snyder and his vision to make it work. Malone is a great actress that would only add to the all-star cast."
Batman v Superman: Dawn of Justice is expected to open to audiences in the first quarter of 2015 and has Ben Affleck as Batman, Henry Cavill as Superman, and Gal Gadot as Wonder Woman.
The star cast also boasts Amy Adams, Laurence Fishburne, Jesse Eisenberg and Jeremy Iron.
Ms Malone has previously starred in Pride & Prejudice as Lydia Bennet, Into The Wild as Carine McCandless and portrays the shrewd Johanna Mason in the Hunger Games series from Catching Fire onwards.
Join our new commenting forum
Join thought-provoking conversations, follow other Independent readers and see their replies